Uno Grille in Vigan Serves Enticing Charcoal Grilled and Exotic Ilocano Specialties
Nestled only a few blocks away from Calle Crisologo, Uno Grille is the home of classic grilled favorites and Ilocano dishes, managed under Grandpa's Inn's chain of restaurants.
Uno Grille is your one-stop dining spot for a variety of charcoal-grilled pork, chicken, beef, seafood, and vegetables.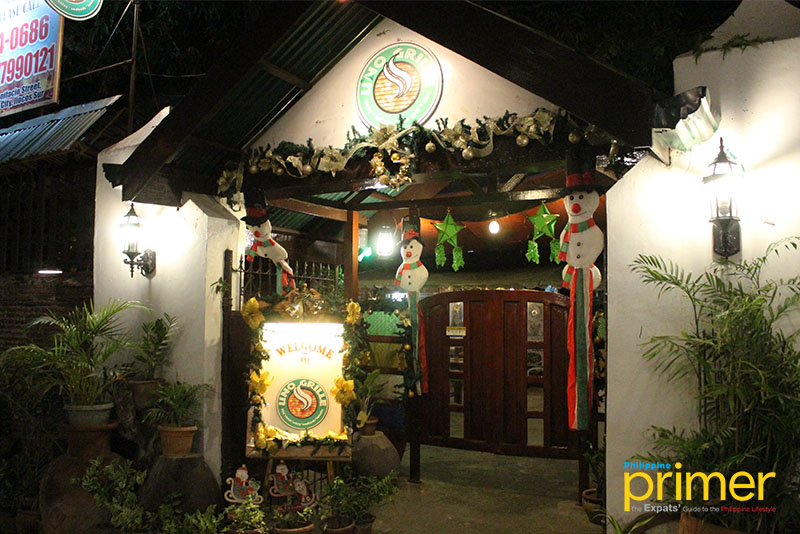 Uno Grille is located just across Grandpa's Inn and Restaurant
It serves as the extension of Grandpa's Inn's in-house restaurant Kusina Felicitas, but here, they serve not only traditional Ilocano cuisines but also grilled meat choices from their carte.
Its garden setting of brick walls and open-air vicinity, with ornamental plants as decor, truly resembles a homey feel whilst being surrounded by old Spanish houses in Vigan.
This is the right place to appreciate the cozy afternoon or the cold night that contrasts with the mouthwatering grilled entrees in their menu.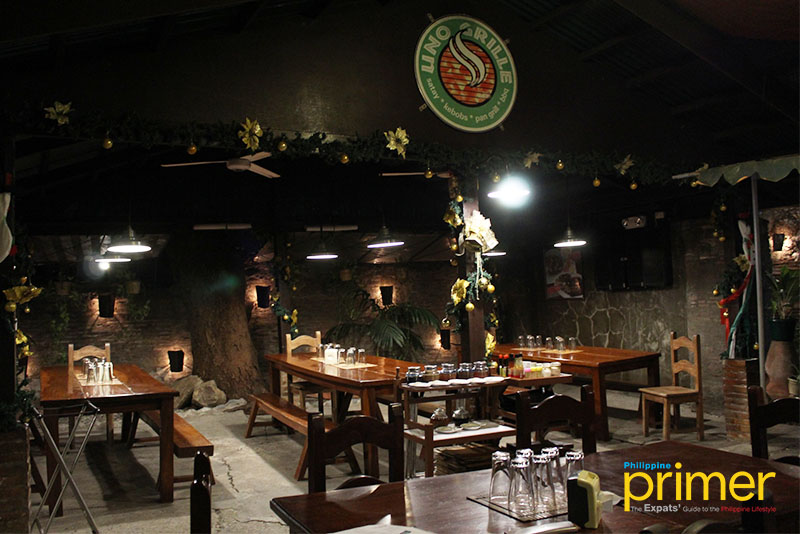 Its rustic garden setting is perfect for an al fresco dining experience with family and friends
Their best seller is the classic Ilocano dish Crispy Bagnet (Php 260). This crunchy deep-fried pork is served with its complementing Ilocano KBL dip, which stands for kamatis (tomatoes), bagoong (fish sauce), and lasona (sliced onions).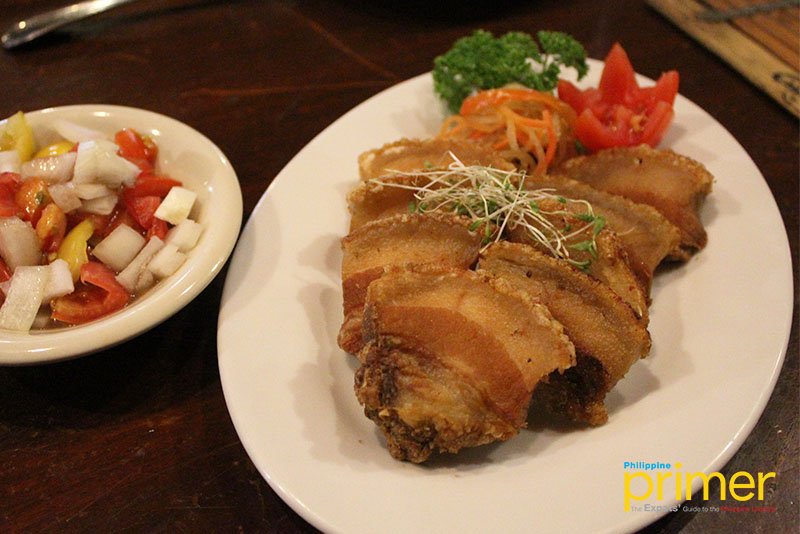 Uno Grille's Crispy Bagnet (Php 260) with KBL sauce
Poque Balls (Php 170) is Uno Gille's unique take on the famous Poque-Poque, a vegetable dish made from roasted eggplant, tomatoes, and eggs.
Instead of the usual sautéed dish, they created a crispy bite-sized version of it with red and yellow curry sauce, which perfectly complements the smoked flavor of the eggplant recipe.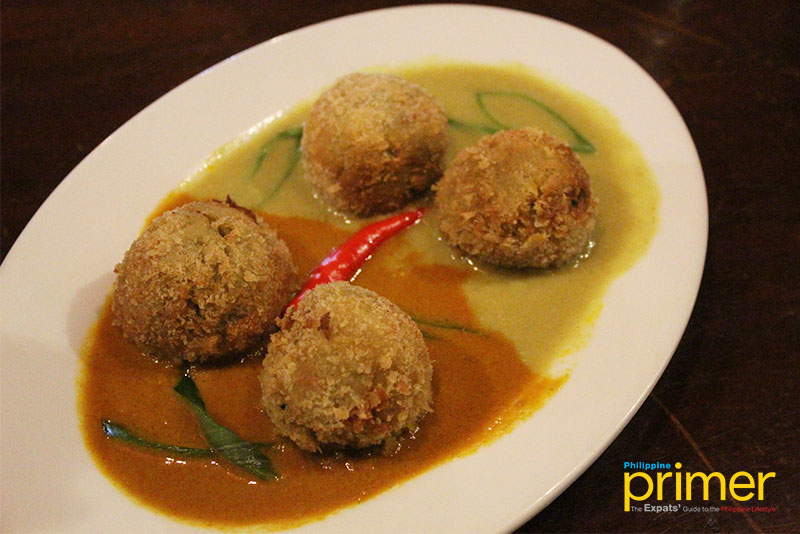 Poque Balls (Php 170) 
For those who want to try an exotic dish, Uno Grille has their seasonal eats such as the Ginisar nga Ipon (Php 205), a dish made from small fishes stir-fried in tomato and egg.
This is available for a limited time only especially on the months of October and February, so make sure to ask their waiter first if this dish is available.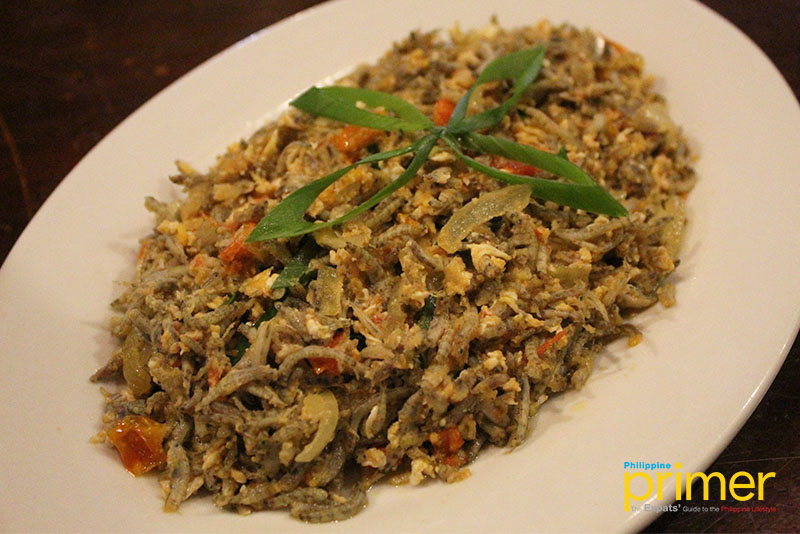 Ginisar nga Ipon (Php 205)
After savoring the enticing flavors of Ilocos' traditional cuisines in Uno Grille, you may also check out its coffee shop counterpart, Cafe Uno. This cafe offers freshly ground coffee and cakes for an afternoon snack session.
Whether you are an in-house guest at Grandpa's Inn or not, Uno Grille is the right place to experience a gastronomical treat in Vigan City!
Also read: Comedor in Hotel Luna, Vigan: A Gastronomic Spanish-Ilocano Dining Place
How to get here:
By car: From Calle Crisologo, drive towards the end of Calle Crisologo, then make a left to Bonifacio Street.

By walking: Uno Grille is only a 5-minutes walk from Calle Crisologo. Walk along  Calle Crisologo towards the Bonifacio Street and turn right. Uno Grille is located in front of Grandpa's Inn.
---
This first appeared in Philippine Primer Japanese magazine's February 2019 issue.
Words and photos by Deneca Ordinanza
Store Information
Bonifacio Street, Barangay II, Vigan City, Ilocos Sur
0917-799-0121
10 a.m. to 11 p.m. (Mon. to Sun.)
kusinadeuno_gpi@yahoo.com