Griddle: Serving your favorite dishes with a twist
Located on Maginhawa Street in Quezon City is a restaurant that offers a different take on some of the Filipino and Western dishes we know and love. Griddle: Steak x Wings, which opened in 2015, aims to give its diners a unique and good dining experience without them spending a great heap of money.
Griddle was established by two young entrepreneurs, Cellina Santos and Wesley Samson. Both coming out of the corporate world, they decided to venture into the restaurant business, sharing not only their love for food, but also for travelling – something that reflected on the look and the feel of the restaurant's interiors.
Griddle's interior reflects the owners' love for travelling.
What sets Griddle apart from the other restaurants along the famous food strip is its boldness to try and to give the dishes a twist and a new combination of flavours.
One of their bestsellers is their Griddle Steak, "its pure T-bone beef with a rub of spices, served with rice, gravy, and side dish." For only P180, meat lovers could enjoy Griddle's juicy steak that goes well with its creamy gravy.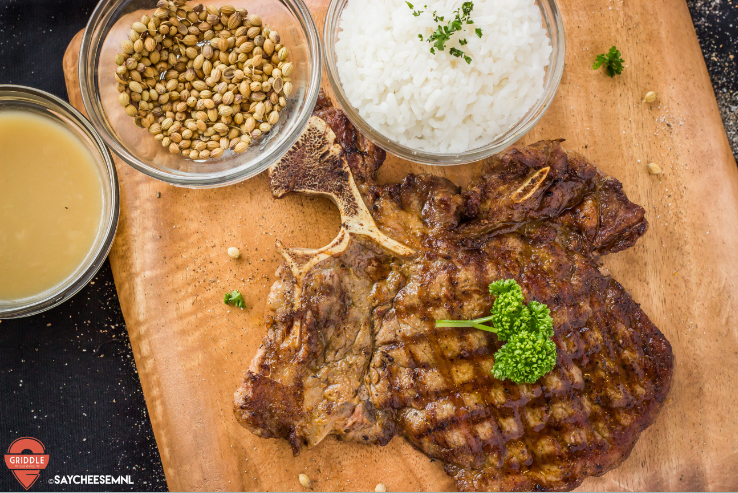 Griddle Steak | Price: P180
Honey Bagoong Wings is also one Griddle's must-try dishes. People who would be trying this dish are to expect a delicious combination of the sweet and the salty, something that keeps the customers coming back for more.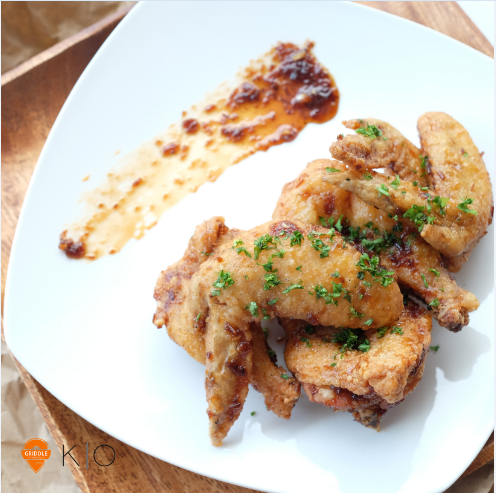 Honey Bagoong Wings | Price: 145
Surely, Griddle: Steak x Wings is a place to visit if you happen to find yourself along Maginhawa, especially if you are looking for something that will give your taste buds a unique, yet familiar, food experience.
General Information
106-B Maginhawa Street, Teacher's Village East, Quezon City
02-433-4884