Eat in Makati City: Comfort Food with a Japanese Kick
Makati is known for as a bustling business center, with towering skyscrapers and various companies housed in each building. It's stressful to work in Makati, but there's little doubt that the city gives a perfect view every night, what with office lights gleaming and traffic lights guiding the masses.
Along the quaint road of Kamagong is a new rooftop restaurant where you can enjoy this very view. Eat is located on the 6th floor and rooftop of 9707 Kamagong Street in Makati City.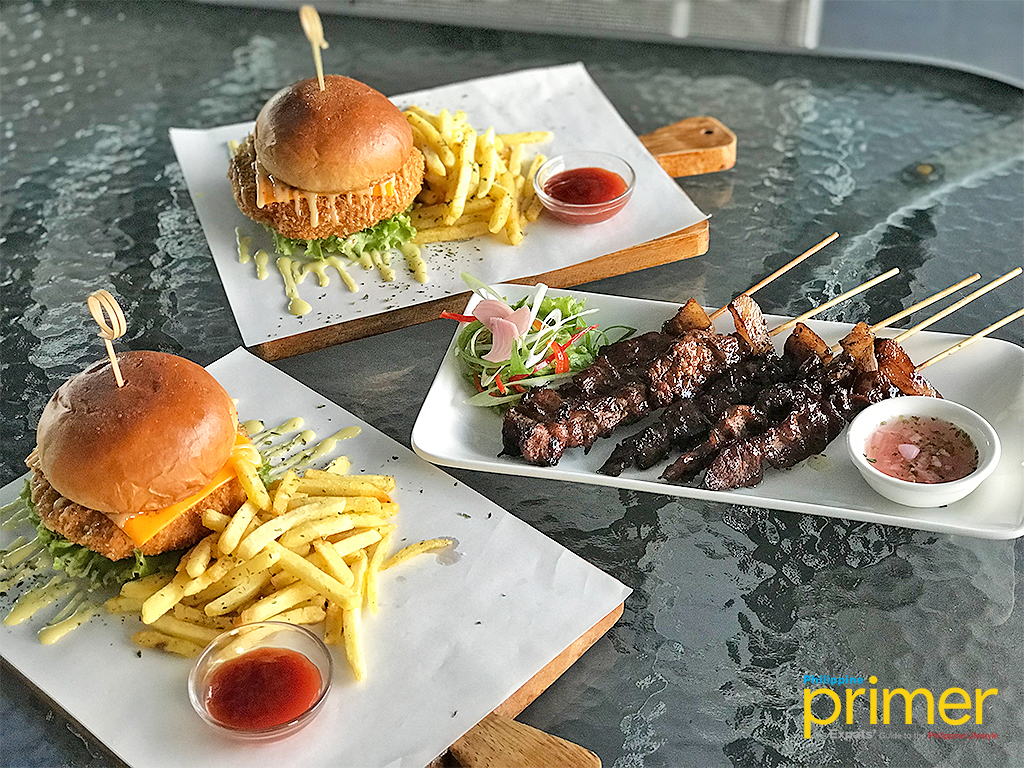 The idea behind this restaurant is for diners to see the Makati skyline. Eat resembles downtown bars and restaurants found in Los Angeles, California, where everyone can just relax as they dine alfresco. They offer comfort food with a certain Japanese kick. If you're a fan of grilled food, you'll notice that some of the dishes on the menu are somewhat familiar; Eat is also under the same people behind Syfu's Grill.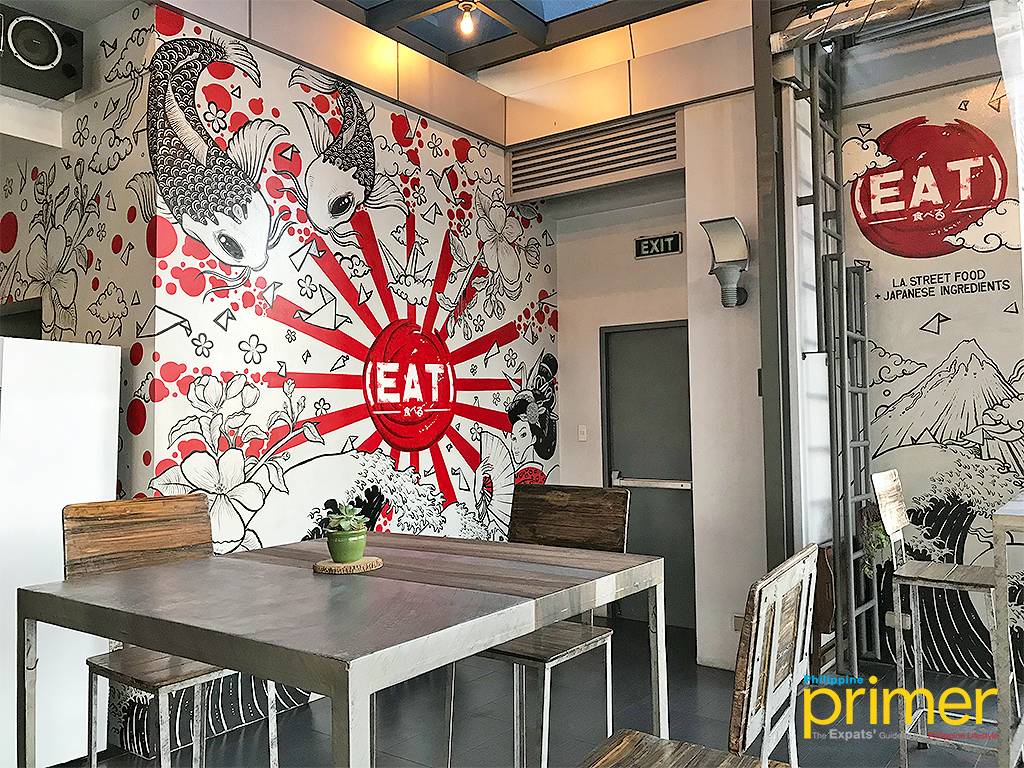 A Japanese inspired mural serves as one of the perfect spots to take photos
Syfu started and gained fame at De La Salle University-Manila, serving up one of the best barbecues in the city. Through their heirloom recipe, they decided to continue their legacy by extending Syfu's grilled goods at Eat.
Eat is run by Krizzie and Ian Syfu together with Chef Kel Zaguirre of Locavore and Poke Poke. They conceptualized the menu as well as the entire design of the restaurant. The outcome is nothing short of a masterpiece, as they offer new options and a fresh take on rooftop restaurants.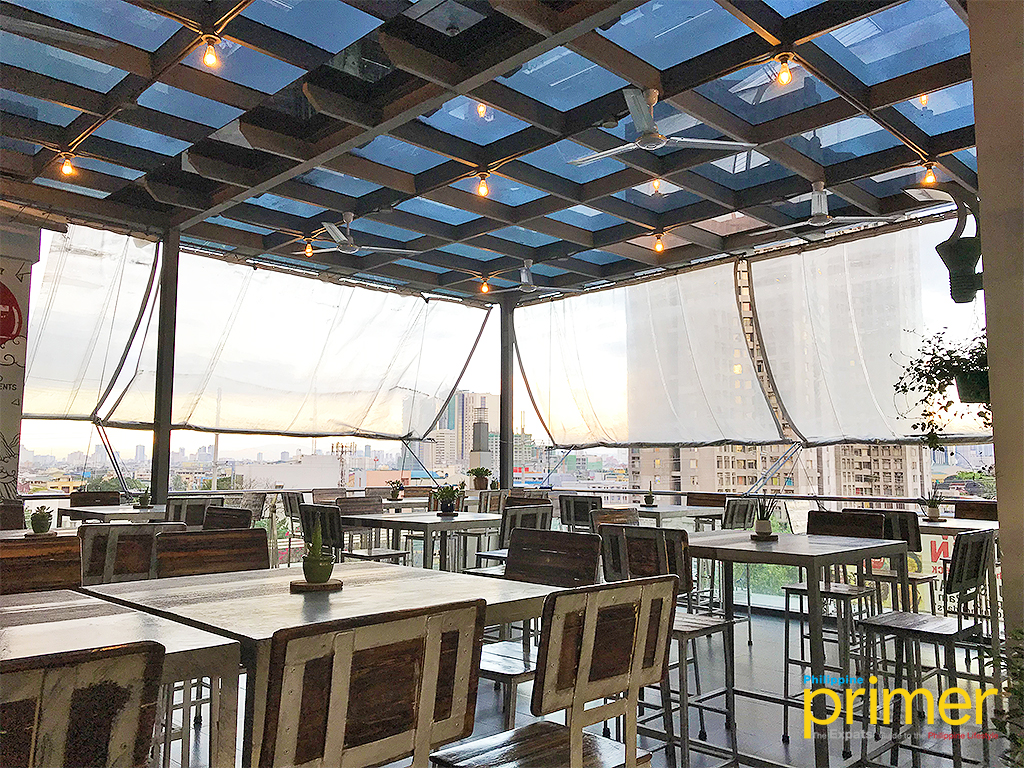 Eat is an alfresco concept dining space, located on the rooftop of Syfu's building
One of their bestsellers is an Eat original: Syfu's Katsu Burger (Php 390). It's a fried katsu-crusted wagyu patty sandwiched in a brioche bun with cheddar cheese and homemade wasabi mayo that's served with fries on the side. The combination works well: the coating is crunchy while the wagyu patty is tender. On some days, they sell about a dozen or more of these mouth-watering burgers.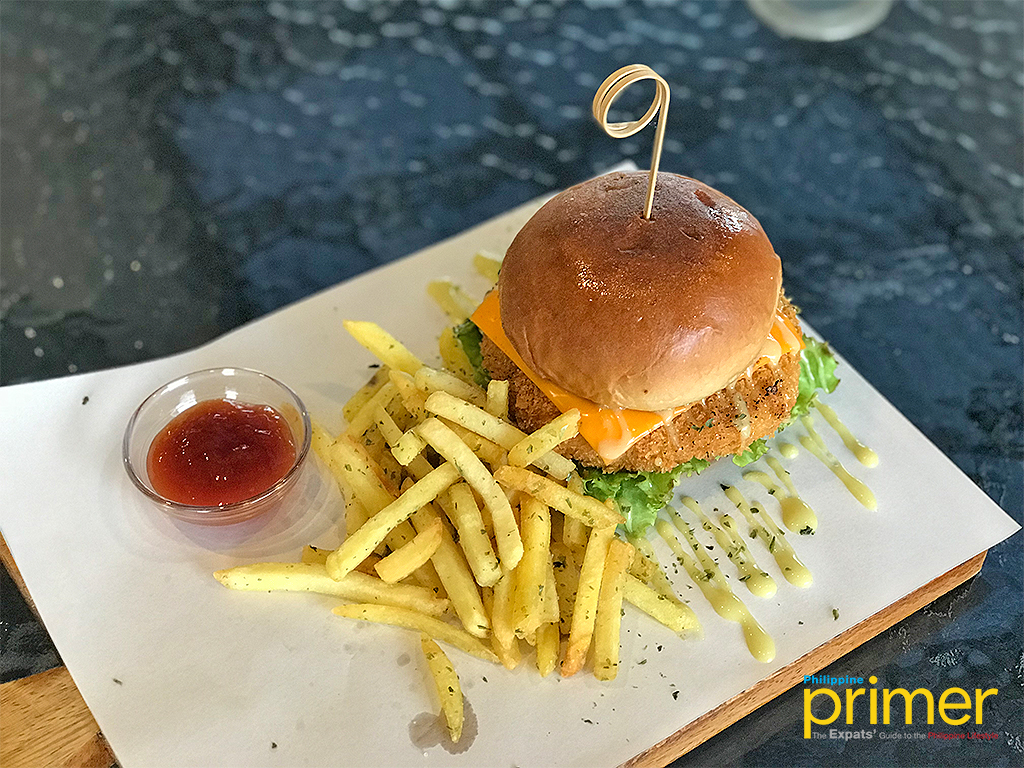 Syfu's Katsu's Burger (Php 390)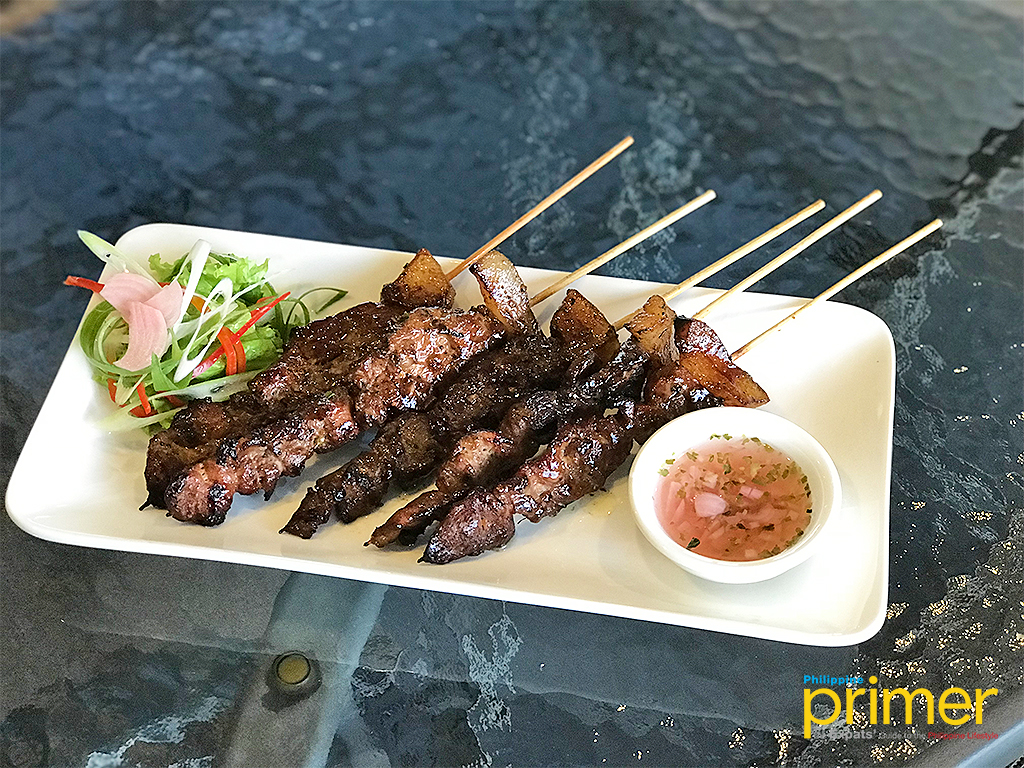 Syfu's BBQ Platter (Php 250)
Your visit to Eat isn't complete if you don't try their iconic Syfu's BBQ Platter (Php 250), five sticks of their classic Mama's Pork Barbecue and a staple for a lot of La Salle alums. All of their dishes are best paired with local beer, though they also sell different wines per bottle if you're feeling fancy.
Eat is definitely a must-visit, especially if you're looking for a late-night hangout. They're open until 12 am, which mean you can dine, listen to acoustic music, hang-out with friends while enjoying the enthralling view of the city.

9707 Kamagong Street, San Antonio Village, Makati City

4:00 pm to 12:00 am (Monday to Friday)