World-famous Liang Crispy Rolls, Now Open at BGC in the Philippines
While it's often found in bustling night markets, scallion pancakes are an all-day treat in many countries across Asia, like China, Singapore, Taiwan, Malaysia, and Indonesia. Often eaten as a breakfast meal, shou zhua bing (手抓冰) stalls line up countless streets and are enjoyed by people from all walks of life as a light snack or a savory accompaniment to their meal.
Chai Lei was inspired to create her own version of the ubiquitous pancake, which gave birth to Liang Crispy Rolls. Today, it is the #1 brand for scallion pancakes in China and the country's second most prolific fast food chain with over 12,800 stores worldwide.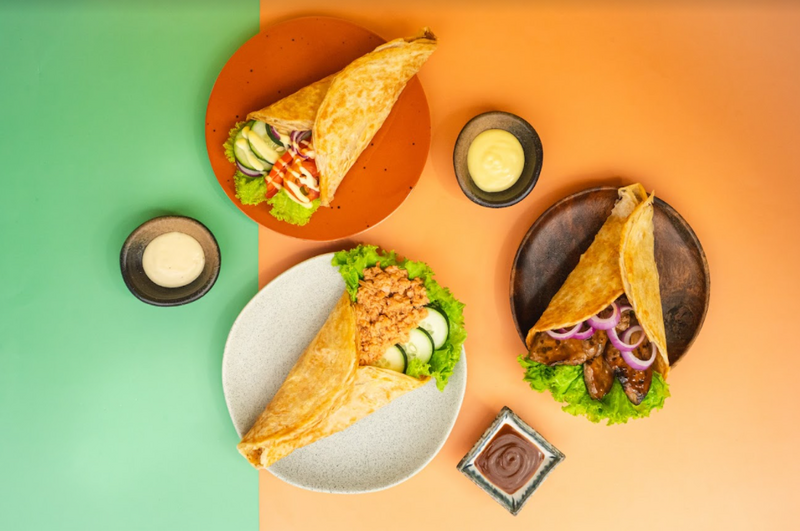 (From left to right) Veggie Delight (Php 95), Chuncky Tuna (Php 125), and Angus Beef Steak (Php 145)
With its undisputed popularity, the Fredley Group of Companies has decided to give Filipinos a taste of this world-famous savory pancake. On July 17, 2021, Liang Crispy Roll opened its flagship store in the Philippines at SM Aura Premier in Bonifacio Global City. It's the perfect go-to food if you're craving something crispy, savory, light, yet satisfying.
The secret to Liang Crispy Rolls' global success is in its pancake batter, which turns into a fluffy, flaky, and crispy hybrid of paratha, roti, and pancake once cooked — making the perfect vessel for any of the sweet and savory signature fillings that customers can choose to address their cravings.
IMAGE from Liang Crispy Roll Facebook page
The Fredley Group of Companies proudly adds Liang Crispy Roll to its impressive roster of over 200 brands, including crowd-favorites such as Macao Imperial Tea and New York Fries & Dips.
For updates, follow Liang Crispy Rolls on Facebook and Instagram. #LetTheGoodTimesRoll
---
This is a press release. Minor edits were made prior to publishing.
Store Information
Restaurant Menu
You can scroll the image left and right.