Find the Most Authentic Sichuan Style Restaurant Chongqing at Malugay, Makati
At Chongqing restaurant, is where you'll find authentic Sichuan cooking in Metro Manila.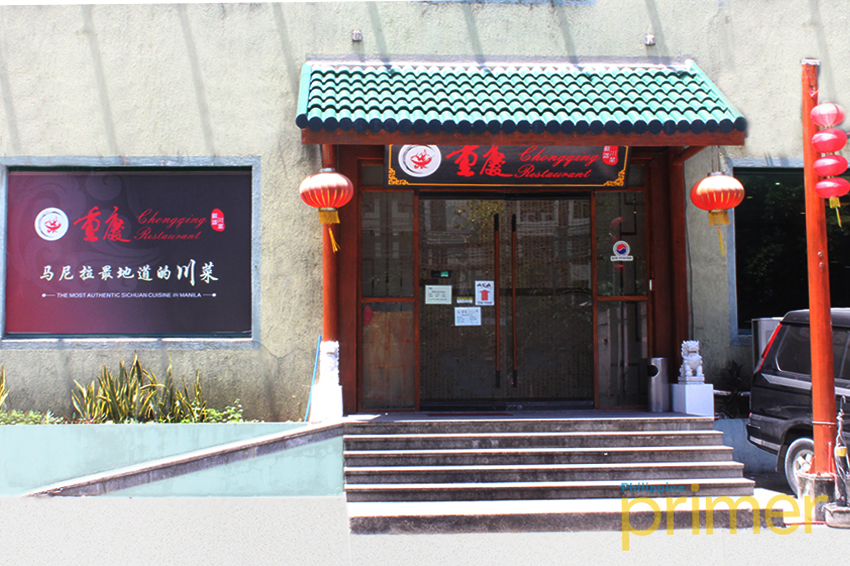 CHONGQING RESTAURANT. Where authentic Sichuan-style restaurant can be found
When the Chinese owner missed his hometown in Chongqing, China, he thought of an idea to bring home here. That's how Chongqing restaurant (pronounced as Chongchin) started, which is now the talk of the town when it comes to offering Chinese cuisine.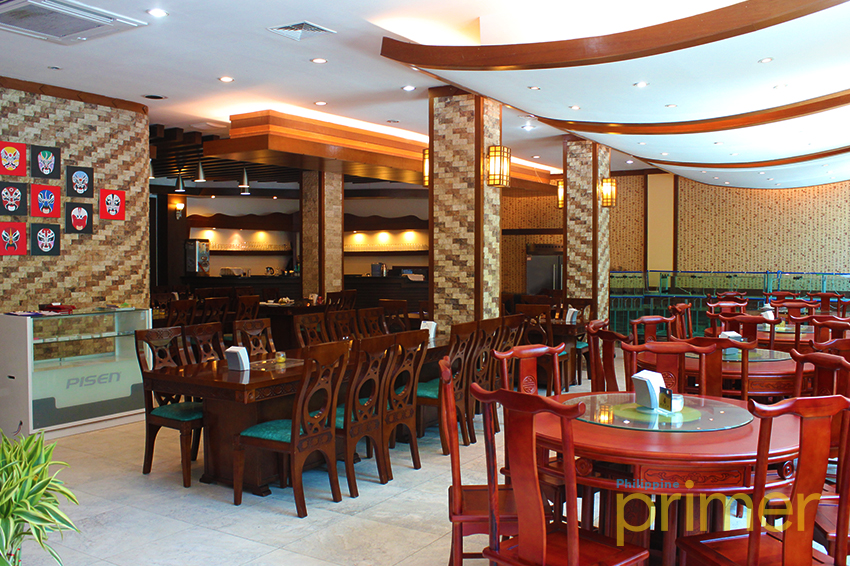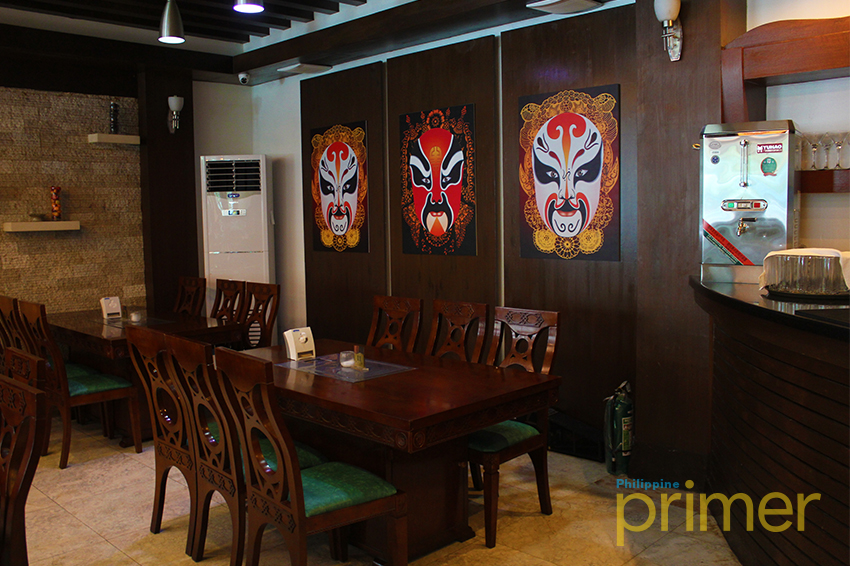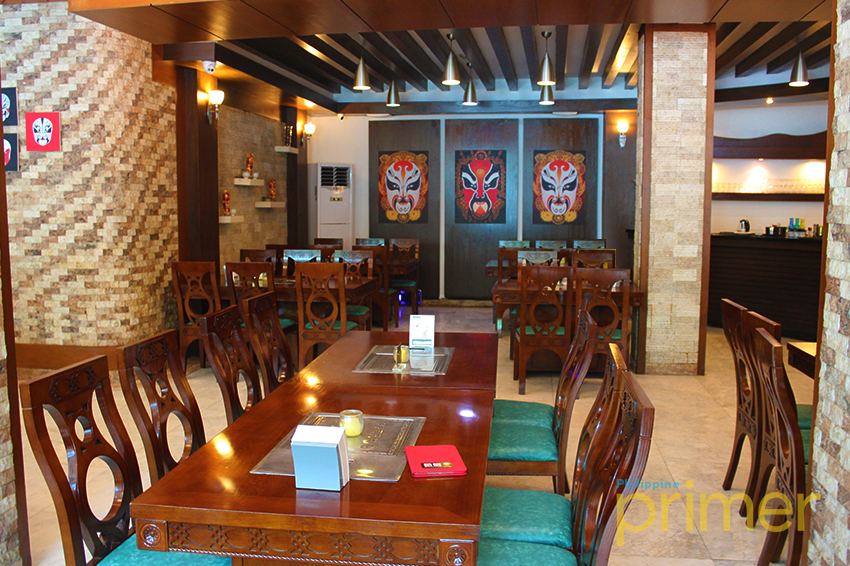 INTERIORS. The Asian-style look of the restaurant
Located at Malugay, Makati, Chongqing is now becoming popular to the neighborhood and nearby Makati CBD because of their delectable Sichuan food. As their specialty, their owner made sure that they are providing the best kind and most authentic Sichuan style cuisine by hiring Chinese chefs so that they can cook it with expertise like how it is being done in China.
This restaurant can seat up to 120 people and is spacious enough for families and friends who want to have a group dining. They also offer function rooms for those who would like to use it for private functions. The place is well-lighted, decorated with Asian interiors making the ambience feel like you are in China.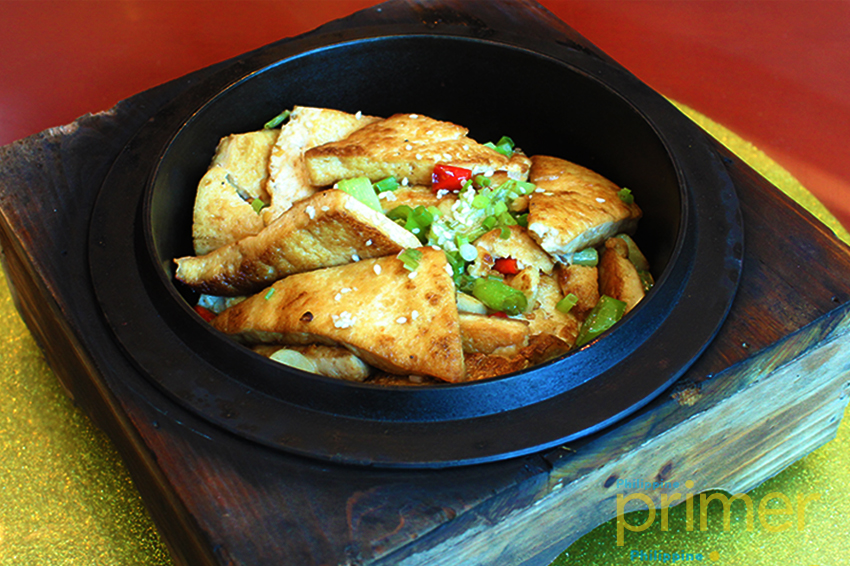 FRIED TOFU (P350). This crispy and flavorful dish is a must-try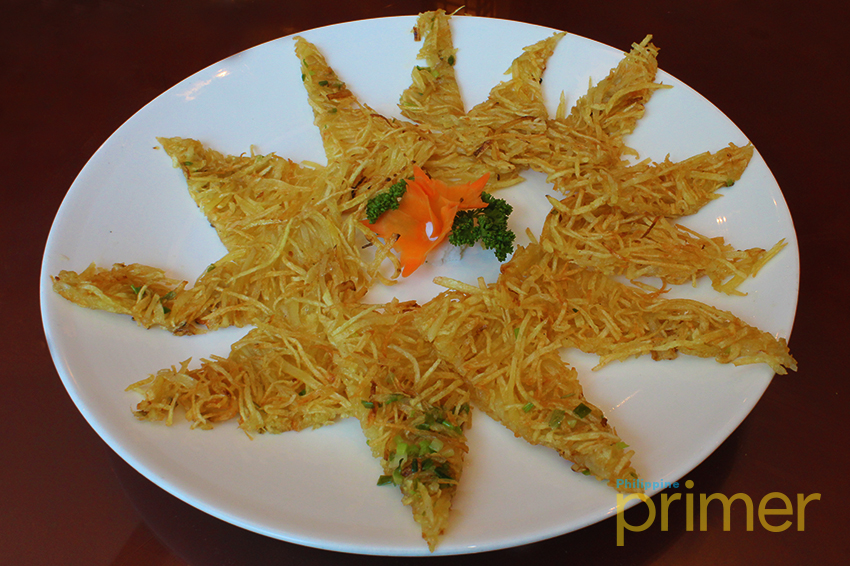 HMONG'S POTATO FRITTERS (P350). This pizza-looking potato is best for appetizer!
What will amaze you here is they have a lot of food offerings to choose from. To order, you are given an iPad so that you can choose freely which among the appetizing photos of the dishes you want to order. If you are a fan of spicy food, then you're at the right place. They have spiced food dishes that will satisfy your palate, but then they also have not-so-spicy offerings that are surely sumptuous as well. For starters, they will offer you complimentary tea and peanuts too. They also have a mini bar that showcases high-end wines from China.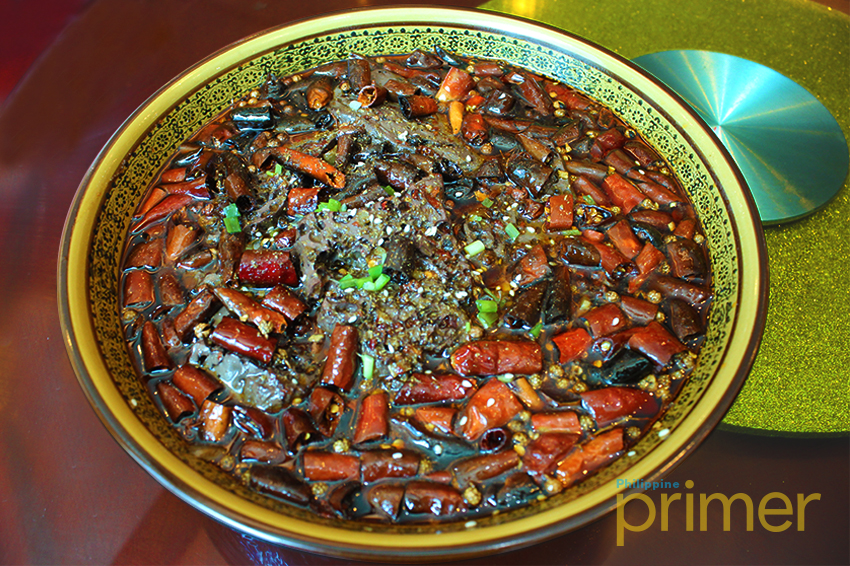 BOILED BLOOD CURD (P580). Don't be fooled despite the look: it's not that spicy and is still tolerable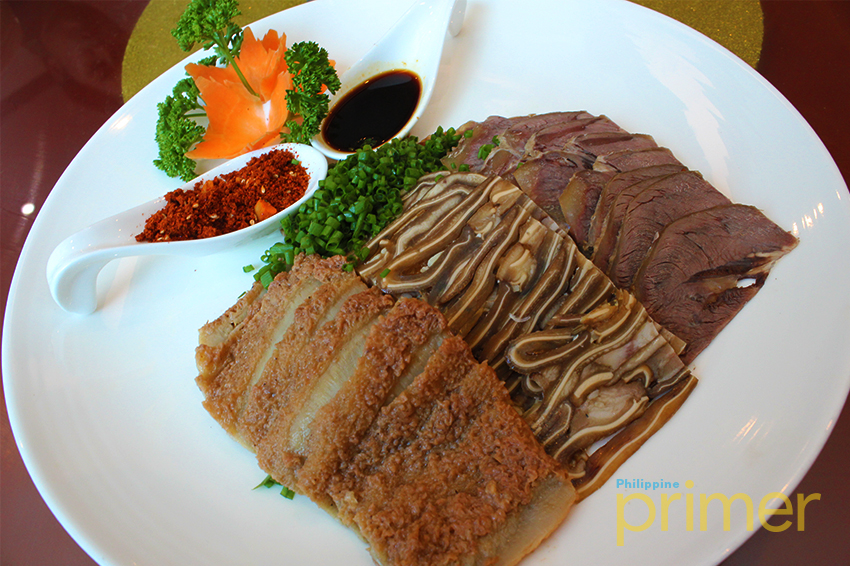 MIXED MEAT (P480). A delectable mix of meat that tastes good
Chongqing is quite a high-end place but it's really popular not only among Chinese guests but also professionals working at the skyscrapers of Makati. It has become a favorite place for lunch and mostly at dinner. To tell you, this is not the kind of Chinese food you see in malls—all their food here are carefully-prepared, and made so flavorful that you'll really come back wanting for more.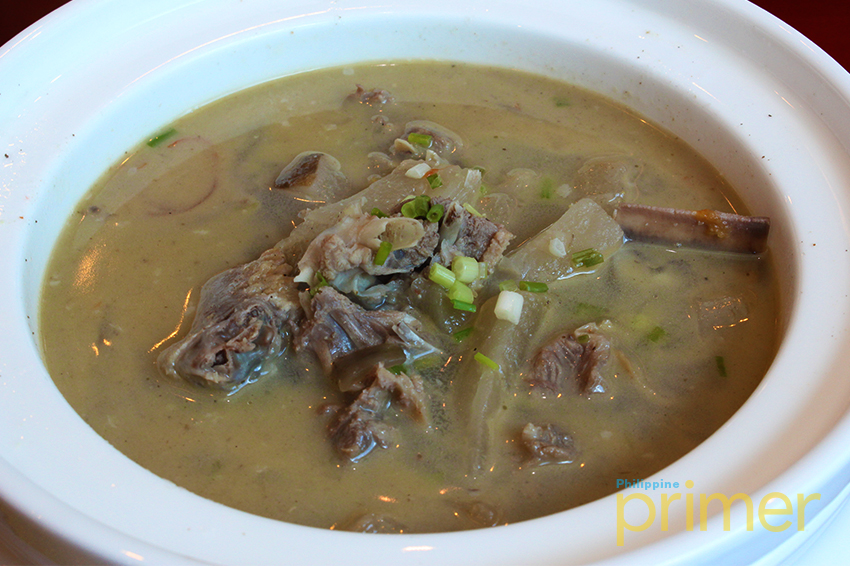 PICKLED RADISH DUCK SOUP (P1,080). A sour soup dish best paired with piping hot rice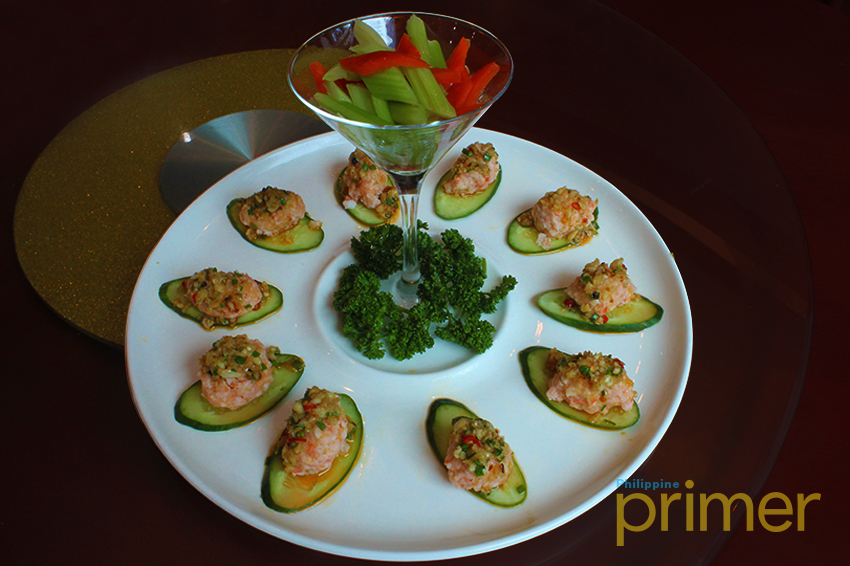 STEAMED SHRIMP MEAT WITH GARLIC (P880). This soft shrimp delicacy is definitely a must-try
Make sure to drop by this Sichuan-style restaurant to get your first taste of authentic Chinese cooking in Makati! Visit Chongqing and have a sumptuous feast of great food.
7232 Malugay Street, Makati City, Metro Manila (in front of BIR Makati)
0915-390-0858
11:30 am to 3:00 pm; 5:30 pm to 11:00 pm (Monday to Friday); 11:00 am to 11:00 pm (Saturday and Sunday)
Cash only