Going Cashless: Making the Switch to Cashless Transactions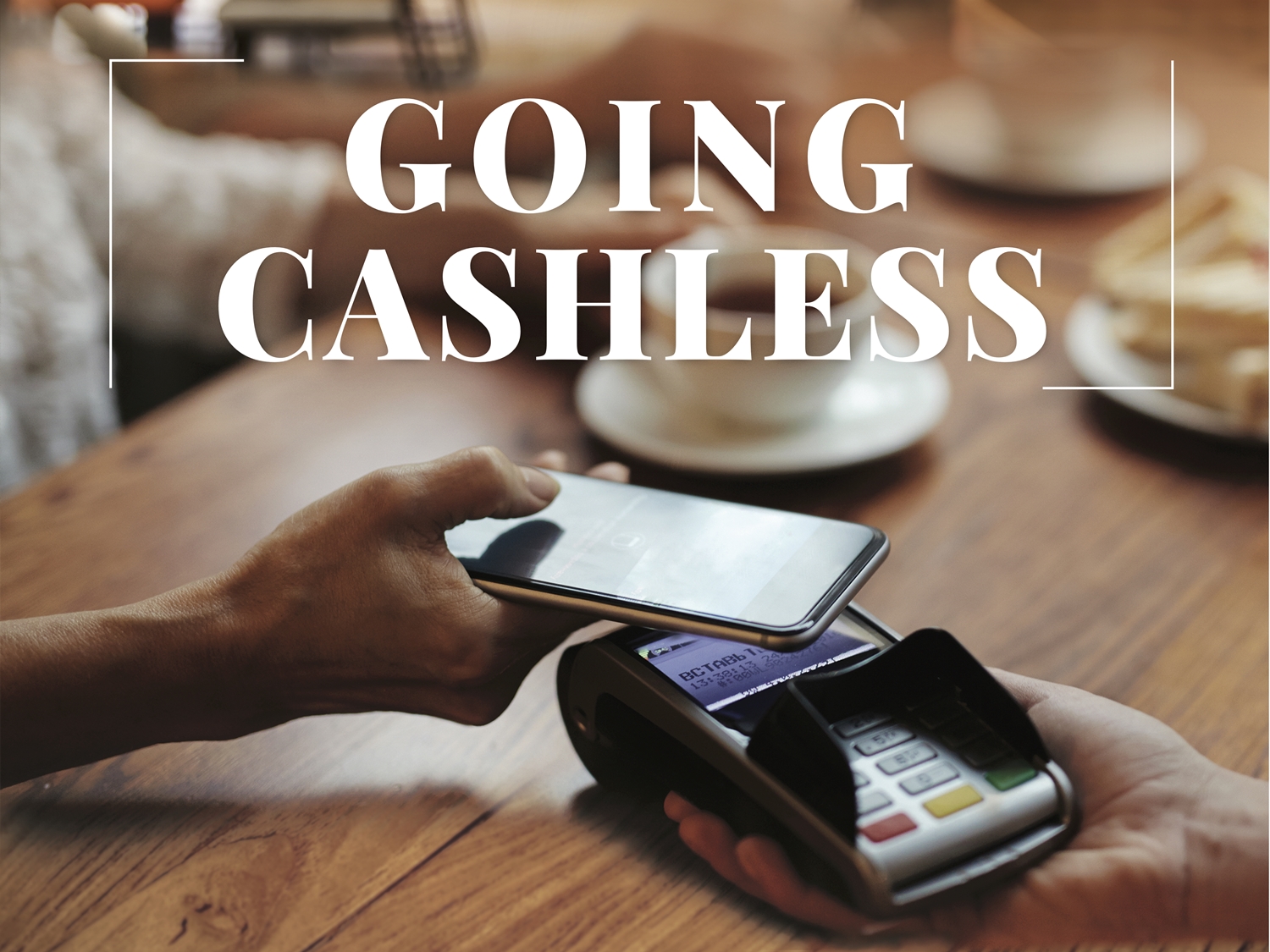 In an effort to stay home as much as possible and thereby minimize the chances of being exposed to the virus, people have largely resorted to doing almost everything digitally⁠⁠—from working and learning to shopping and banking. And among the many things that will have shifted once we face life post-COVID-19, one that might be very well the new norm is the cashless payment or the act of transferring money through electronic means. 
 Such practice is powered by applications that can be easily installed on mobile phones or tablets, which allow users to transfer money and pay bills contactless, to mention a few. 
Currently, online banking and e-wallets are the most utilized platforms in the country in terms of cashless, contactless payments.
A Guide to Mobile Banking
Making bank transactions just got a lot easier with the existence of mobile banking. With features that allow users to transfer money, pay bills, check account balance and transaction history, as well as lock debit and credit cards all in the comfort of one's home, you would want to utilize this service in its entirety instead of personally going to banks and ATM kiosks.
Even more so as almost all existing banks in the Philippines have their own online banking application—therefore allowing a wide scope of people to make use of the cashless and contactless transactions.
BDO
To get started with BDO Online Banking, all you have to do is enroll your account at bdo.com.ph and activate it via any BDO ATM in order to enjoy its services such as fund transfer, bills payment, prepaid mobile reload, and cash card reload. These on top of the special services like checkbook reorder, stop payment order, and wire transfer.
BDO's online banking service is available 24/7 and is secured with a One-Time Password (OTP) for login and select financial transactions. Send money to a BDO account, non-BDO account, to another local bank, or to a bank account abroad seamlessly! See the applicable service charges for the different transactions available in BDO Online Banking below:
Send Money – Any BDO or to Contact =  FREE

Send Money – Own BDO Account (PHP) = FREE

Send Money – Own BDO Account (USD to PHP) = $1

Send Money – Enrolled Third-Party Account (same currency) = FREE

Wire Transfer* (source is USD account, destination can be any currency) = $10

Send Money for Pick-Up = P100

Send Money to Another Local Bank = FREE until August 31, 2020 (via InstaPay); P100 for non-InstaPay methods
* Available via web only
RCBC
Those who have an RCBC bank account can already activate their mobile and online banking access without having to go to the bank itself or even to an ATM.  All online transactions done through these portals are secured with the bank's use of a One-Time Password (OTP) whenever a user logs in and makes a transaction. It is secured with the use of biometric log-in through facial recognition or fingerprint scanning, as well as with the functionality of QR Ph, which is the Philippines QR code standard for interoperable fund transfers across over 30 InstaPay and PESONet participating banks and mobile wallets.
Aside from paying bills and transferring funds digitally, users can also do the following:
Online Check Deposit – permits the deposit of RCBC checks by simply uploading the photo of a signed check via the app and thereafter receive the indicated amount, and;

Send Cash – remits money to people who don't have a bank account and authorizes them to claim it at any RCBC branch or ATM in the country.
Service fees:
Transfer to own account = FREE

Transfer to other RCBC accounts = FREE

Transfer to other banks via InstaPay = FREE until Sept. 30, 2020 (Php 15 per transaction thereafter)

Transfer to other banks via PESONet = FREE until Sept. 30, 2020 (Php 10 per transaction thereafter)
Metrobank
Metrobank provides users with smart and secure digital banking right at the palm of their hands through Metrobank Online and the Metrobank Mobile app. By signing up an account directly through the Metrobank Online website, one can already proceed to making transactions that include easy transfer of funds both to Metrobank and non-Metrobank accounts, as well as payment of bills to more than 400 registered billers. Running out of prepaid load would not be so much of a hassle too, as the digital platforms allow purchase of load. 
Moreover, Metrobank has just launched its new online banking website regarded as Metrobank Online. This offers the latest features allowing users to open an online time deposit account, to transfer and request funds using QR codes, and even to digitally manage one's unit investment trust fund or UITF. All of these are exclusive at Metrobank Online in addition to some features found on the Metrobank Mobile app. 
Fees for transfers to other banks via InstaPay and PESONet are waived until September 30, 2020, which applies to transactions done via the Metrobank Mobile app and/or Metrobank Online.
BPI 
With BPI Mobile, users can experience safe and hassle-free online banking thanks to its employment of the latest security measures and technology, which covers the use of a One-Time Pin (OTP) to complete transactions as well as fingerprint and facial recognition for log-in purposes. It also utilizes the same look whether on the website or on the app thus making it easy to use for most people.
As per the transactions it allows, BPI Mobile is equipped with a feature that lets users transfer money by simply scanning or choosing a QR code. Not only does this save the trouble of entering account information every time one has to transfer money but does this also make transactions more secure. The mobile banking app is accessible anywhere in the world so users can transfer money whenever or wherever they are. Addedly, it permits users to pay bills to over 600 merchants and to reload prepaid SIM cards (i.e. Globe, TM, Smart, and Sun) as well as Cignal and Meralco Kuryente Load.
Since March 18 of this year, the Php 50 service fee for transferring funds from a BPI account to other local banks is temporarily waived until further notice.
JCB
JCB Card makes payment convenient, easy, and safe, with its contactless payment function being all the more useful in light of the global health situation. It essentially comes in six different classes, with three of them connected to BDO (BDO JCB Platinum Card, BDO JCB Gold Card, BDO JCB Lucky Cat Card) and another three to RCBC (RCBC Bankard JCB Platinum Card, RCBC Bankard JCB Gold Card, RCBC Bankard JCB Classic Card). 
While these differ in terms of purposes and available perks, all JCB Cards can be used to pay at various merchants supporting JCB Contactless by simply tapping the card or mobile device on the reader. Among others, the following stores support said function in the Philippines: DAISO, Forever 21, Home Depot, Kultura Filipino, LANDERS, Mercury Drug, Robinsons, Rustan's, SM Department Store, SM Hypermarket, Starbucks, UNIQLO, Watsons, and  WILCON. This service is based on global near field communication protocol standards, so you can openly use your JCB Card both in your home country and abroad.
To know more about these, visit ph.jcb.
A Guide to E-Wallets
What is an E-Wallet?
An e-wallet or electronic wallet is a service centered on digital transactions involving money. Such a platform is regulated by the country's central bank, Bangko Sentral ng Pilipinas, thus the assurance that users can adapt it in their fair share of internet usage without worry.  
Some of the most prominent things one can do with an e-wallet are paying cashless at a wide selection of stores, as well as directly paying for bills sans the need to go out and line up.
Significantly, users need not have a bank account to use it as money can be readily deposited to e-wallet applications via select stores and remittance centers across the country. But for those who have, you can just link your bank account to your e-wallet and easily transfer funds.
Using E-Wallets
In a nutshell, an e-wallet is different from mobile banking as the former is independent of any banks. It is, instead, a purely digital service that allows users to conduct monetary transactions with or without a bank account.
Creating an Account
Creating an account for e-wallets will be as seamless as it can be should you already have a mobile number and an email address because these are largely the basic requirements. However, in order to make use of all their features, verifying one's identity is a must. 
This can be done by taking a picture of a valid ID—with passport and driver's license as some of the available options—and further confirming its legitimacy by taking either a photo or a video of yourself depending on the apps' requirement. 
Once you are verified, which takes as quickly as within 30 minutes, you will receive a message informing you so. 
Depositing Money
As mentioned earlier, users have two choices in terms of depositing money to e-wallets: it can either be (a) through stores and remittance centers where one will have to give actual money or (b) via linking bank accounts and/or credit cards by which users can swiftly transfer money online.
Salient in-store sites that accept money deposits for most e-wallets include 7-Eleven, Ministop, SM Business Centers, and LBC.
Meanwhile, available partner banks usually cover BDO, BPI, Metrobank, and RCBC; and credit cards do JCB, MasterCard, and VISA.    
Paying Via E-Wallets
With an e-wallet, users can pay cashless or pay online. 
Cashless payments are made when a particular store is equipped with a QR code next to the cash register. Using the e-wallet, users can simply scan the code that will reflect the due payment on one's screen.  
Online payments, on the other hand, are done either by manually transferring funds to the merchant through the e-wallet's "Send Money" feature or by choosing which among the available establishments inside the app you need to pay. Notably, the latter includes utility companies that make paying bills so much easier.    
So… Are E-Wallets Good?
Having an e-wallet is undoubtedly advantageous, especially now that there's the threat of the coronavirus in everything that we lay our hands on. Not only does it allow users to pay for things cashless and hassle-free but does it also do so through a simple registration process.
Only, first-time users have to understand that transactions via e-wallets may not go smoothly due to the following factors: the internet connection is bad and the store clerk accommodating you on cashless payment is not accustomed to the process. Not all stores offer cashless payment, too.
Read more: Cashless and Contactless Payment Apps to Use in the New Normal
Bonus Feature: Vegetable Gardening at Home
Read more: Home Gardening 101: A Basic Guide in Growing Your Own Food at Home