The rise of Mr. Sipag at Tiyaga: the Manny Villar Success Story
Business tycoon turned politician Manuel "Manny" Bamba Villar, Jr., known by his moniker "Mr. Sipag at Tiyaga" (Mr. Hard work and Perseverance) wasn't always the talk of the town. Through the real estate mogul's hard work, perseverance, and a knack for business learned from his mother, he became one of the country's richest men. This is his story.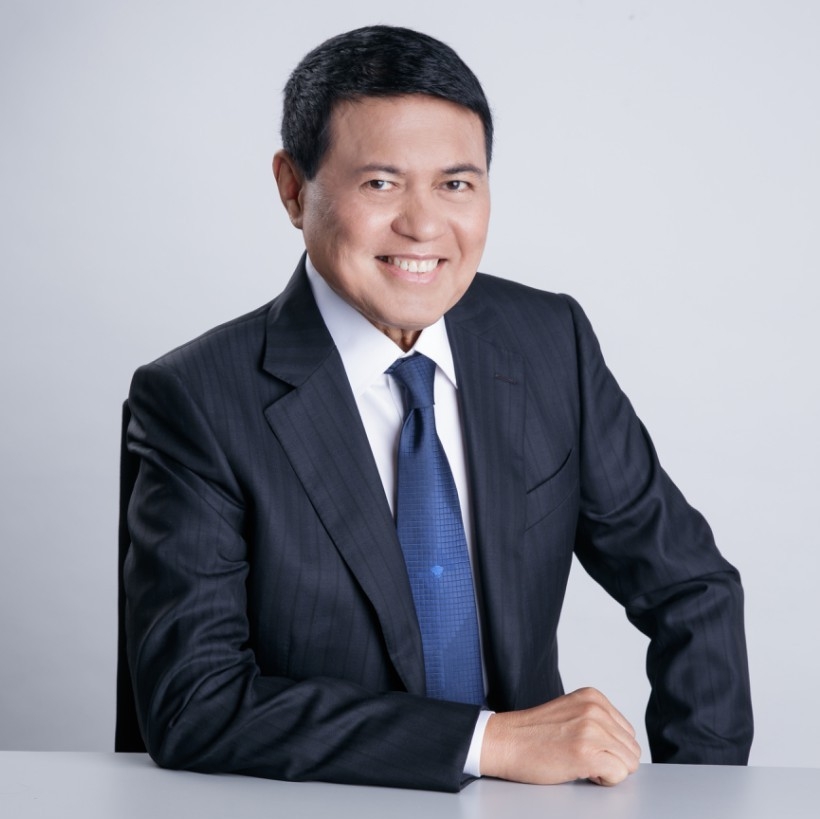 SIPAG AT TIYAGA. Manny Villar, Jr. is the country's first all-Filipino billionaire to ever make it to Forbes' list. (Image grabbed from Manny Villar Facebook page)
Early Years
Manny Villar wasn't always among the Philippines' richest. He was born in Moriones, Tondo, Manila on Dec. 13, 1949. His mother was a fishmonger and his father was a low-ranking civil servant. The second of nine children, he was his mother's designated helper in the wet market.
He was an intelligent boy from birth, but he has his mother to thank for his business savvy. He was a working student all through college, finishing with a degree in Business Administration from the University of the Philippines where he also got his MBA.
He first worked for Sycip Gorres and Velayo (SGV) but later left to pursue his first business as a supplier of seafood for restaurants in Manila. It's said that when his clients couldn't pay him their dues, he had them sell meal tickets which helped the restaurants to pay off their seafood deliveries.
His first foray into real estate started in 1975. He got a P10,000 loan, bought two reconditioned trucks, and used them to haul gravel and sand for BF Homes in Paranaque City. He later got 80 lots from BF Homes which he subsequently sold, using all the knowledge he gained from watching. One of his strategies was to offer house and lot packages instead of offering just lots, which was the norm at the time.
It was then that he would focus on low-cost housing eventually founding C&P Homes, which later became Camella Homes.
Sipag at Tiyaga in Congress
Villar entered in 1992 as the representative of Las Piñas-Muntinlupa, which he steered into two separate cities. One of his earliest bills signed into law was Republic Act (RA) 8003, which declared certain areas in Las Piñas as tourist spots, giving birth to the Las Piñas Historical Corridor.
He later ran for Senate, where he was elected as Senate President Pro-Tempore as a rookie senator. Villar authored many bills, some of which have since become key laws in the country:
● Barangay Micro Business Enterprises Act (RA 9178)
● Overseas Absentee Voting Act (RA 9189)
● Anti-Trafficking of Persons Act (RA 9208)
● An Act Granting Additional Benefits and Privileges to Senior Citizens (RA 9257)
● Violence Against Women and their Children Act (RA 9262)
As successful as he was in the legislature, his failed bid at the presidency in 2010 eventually led to his departure from politics. In an interview with the Philippine Daily Inquirer, the first all-Filipino Forbes Billionaire said "I was wealthier before I went into politics—the best proof that I did not enrich myself in public office. Now that I'm back, I've recovered what I lost."
Villar Today
Mr. Sipag at Tiyaga is still active in the real estate business. He still holds a place among the country's richest with a net worth of $1.8 billion or just under P83.5 billion, good enough for 12th place according to Forbes thanks to his stakes in Starmalls and Vista Land and Lifescapes, which his eldest son, Paolo, runs.
Source: Millionaire's mindset, From Rags to Riches, Philippine Daily Inquirer, Forbes, senate.gov.ph