The Empire that Started it All: The Ayala Success Story
If there's one word you'd associate with the "Rich men of the Philippines," it would be Ayala. Consistent in the top spots of the country's richest, the Ayala Empire has now evolved into one of Philippine's largest conglomerates, having various businesses that range from real estate, business process outsourcing, telecommunications to financial services, and several infrastructures, among others.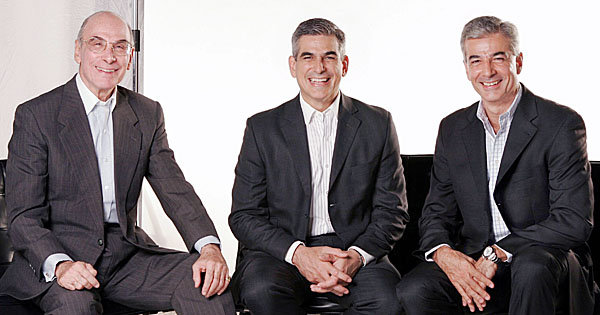 From left to right: Don Jaime Zobel de Ayala, Ayala's chairman emeritus; Jaime Augusto Zobel de Ayala (JAZA), CEO of Ayala Corp.; and Fernando Zobel de Ayala, Chairman of Ayala Land Inc.
Ayala's story started in 1834 when entrepreneur Domingo Roxas and young industrial partner Antonio de Ayala created a distillery, which is an agribusiness company that grew and became popular as they started exporting products to Europe. They then garnered recognition that made them a name in the international scene. From rural to urban, they brought with them their bestselling brand that is Ginebra San Miguel.
When the Spanish royal decree established Southeast Asia's first private commercial bank, it was Antonio de Ayala who was the appointed director. There, Ayala became involved in banking and that same bank is now known as the Bank of the Philippine Islands (BPI).
Some of the well-established companies that Ayala owns or are principal stakeholders of
When de Ayala got married, they still continued to do business. As many decades later, the Ayala engaged at real estate development as parts of the Hacienda Makati were developed. With all these developments and business engagements with regards to real estate, Philippines' first modern Central Business District was known. Since then, more and more businesses were made that helped the lives of merchants, employees, micro-entrepreneurs, and its officials. To this day, Ayala is still rich not only with money, but also with social purpose that also helps in Philippines' economy.
Ayala Corporation is recognized as the country's largest corporation in terms of assets. Just this 2014, Ayala celebrated its 180th anniversary, led by Jaime Augusto Zobel de Ayala. The Ayala Group owns Ayala Land Inc., BPI, Globe Telecom, Manila Water Company Inc., Ayala Automotive Holdings Corporation, Affinity Express, and nonprofit organizations such as Ayala Museum, Filipinas Heritage Library, and CENTEX.
Source: ayala180.com; ayala.com.ph