The Artisan Sorbetero of Carmen's Best: The Paco Magsaysay Story
Just like the Roman Empire, Carmen's Best, the first premium ice cream brand in the Philippines, wasn't built in a single day. It was painstakingly built through blood, sweat, and tears over the course of many years by its steadfast and hardworking team helmed by founder and CEO, Francisco "Paco" Magsaysay. Starting out in Ayala Alabang, Carmen's Best has grown and branched out all over the country and in Singapore.
And as the company celebrates its 10th anniversary, the Philippine Primer proudly tells you how it all started. How a visionary is sharing his love and passion for his favorite frozen treat one tub at a time.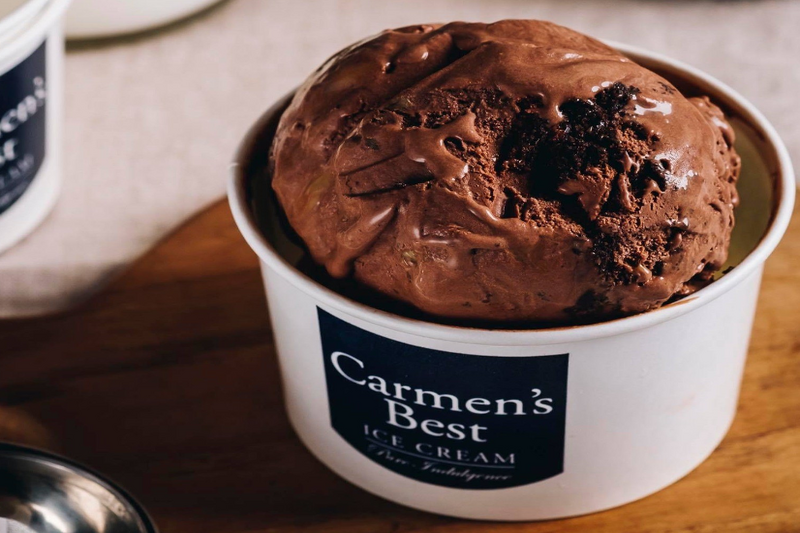 The decadent dark chocolate ice cream
Walking A Different Path
They say that the apple doesn't fall far from the tree. However, this isn't true in Paco's case. Coming from a very prominent political family, most people thought Paco would one day enter politics, just like his grandfather, the late President Ramon Magsaysay, and his father, former Senator Jun Magsaysay.  "It did cross my mind. I think in 2010, 2012 [I considered] entering politics," he said. His father actually told him that if he was thinking of starting a career in politics, he should spend some time in the Senate and Congress first. But he said his father never encouraged him to do so.
When he did, Paco immediately realized that politics wasn't for him, saying he might get very frustrated being stuck in that kind of system, that he might not get things done the way he wants. This was the deciding moment he chose to become an entrepreneur instead.
"At the end of the day, we choose the life we live. We live a short life. I choose to do what I want to do, not what other people expect me to do," Paco explained.
Carmen's Best
When his father and his father's friends put up a dairy farm in Bay, Laguna in 2007, they initially intended to only sell fresh milk. However, they soon realized that they would have to deal with an oversupply of milk and short shelf life. Wanting not to waste their excess product, Paco tried concocting different dairy products made from milk until he ended up making homemade ice cream. Upon realizing how good it was, he had a eureka moment and convinced his partners to focus on making the best ice cream. "I knew we had something really good. I said moving forward, we're just going to make ice cream," he said.
Thus, Carmen's Best was born.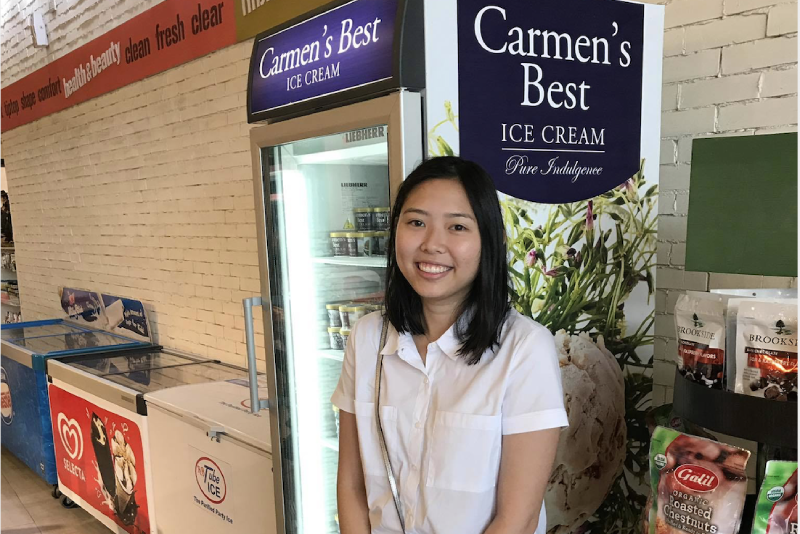 Carmen Magsaysay, the namesake of the company
Named after his beloved unica hija, Carmen's Best has and always been giving only the best to their clients. Through word-of-mouth and the power of social media, they slowly, but steadily gained popularity and amassed a following —loyal customers who fell in love with their decadent desserts. "We cater to a small market, but we have very loyal clients. They know what to expect from us. So far, we've been able to deliver to their expectations," Paco added.
And the rest, as the saying goes, is history.
Challenging Times Ahead
When the COVID-19 pandemic hit the Philippines last year, countless restaurants, coffee shops, hotels, resorts, and airlines suddenly stopped ordering. This consequently affected Carmen's Best sales: less than 10% of their normal sales have been reached the first few months of the lockdown. Reality then hit Paco like a truck. He realized they might have to shut down their operations for good since they didn't know how long it would last.
Fortunately, the lockdown eased up a little bit in the latter part of April 2020. Countless people, locked up in their homes, started craving ice cream, one of the most popular comfort food in the country. Since lots of paying customers are looking for their products, Paco and his team started looking for ways to safely reach them. And one of them was doing business with community resellers, who fortunately know those who want their frozen desserts. They also utilized the convenience of mobile banking in their transactions, just like most of the establishments that adapted to the new normal.
"The food business has changed tremendously in such a short period of time. We adjusted into that, and we're very fortunate that we have a good number of loyal customers looking for our products," he said.
Life Lessons
Raised by his father living the virtues of hard work, honesty, and integrity, Paco believes that these interconnected principles make a man.
"For me, trust is more important than wealth because you may have a lot of money, lots of material things, but if people don't trust you, what's the point? I'd rather drive a simple car, wear a simple watch, but people trust me rather than [drive] a fancy car, yet nobody wants to talk to me because nobody trusts me," he added with conviction.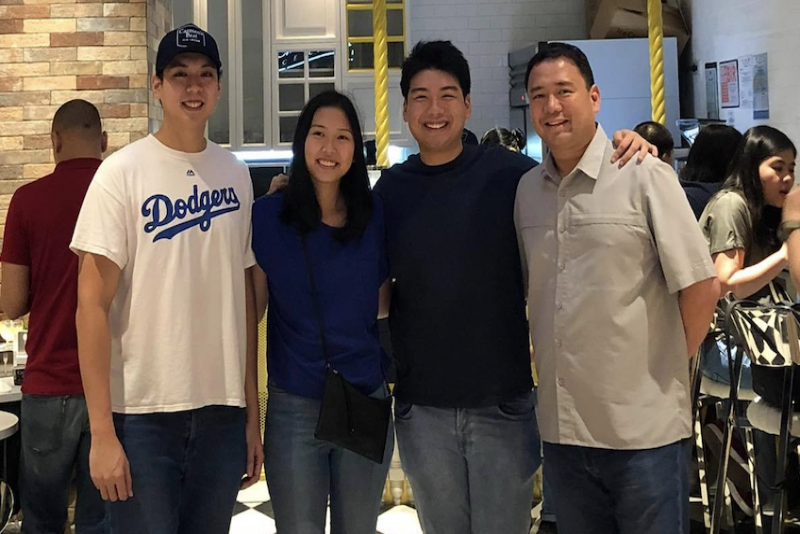 The Magsaysays
After he was diagnosed with cancer in 2013, Paco thought he wouldn't have much time left to live. Coupled with the fact that his doctors in the US told him that he only had three years left,  he decided to dedicate the rest of his time to grow Carmen's Best. Fortunately, he managed to overcome his condition with the help of science and the unwavering support of his loved ones.
"I realized that if you live your life three years at a time, you'll accomplish so much more. Don't assume to live 20 or 30 years. If there's something you want to do, if there's a place you want to visit, if there's something you want to accomplish, finish it within three years and you will get so much more done. Because we're never guaranteed a long life," he pointed out.
On Being A Successful Entrepreneur
When asked about what makes a successful businessman, Paco stressed the importance of taking risks and embracing the unknown. "Oftentimes, many people don't want to explore the unexpected. They don't like eating different food, going to different countries, trying things that they don't know. People sort of stay in their comfort zone. For me, the more uncomfortable you are, the more difficult [the situation] is, the greater the learning is," he said.
He also said that entrepreneurs should get into something that they enjoy, in his case making and selling ice cream, saying that people won't work long hours if they don't love what they are doing. Finally, he shared his insights on believing and having faith in your brand. "We wanted people to sell our product. We use the quality of our product to sell our product. The people who tried our ice cream would tell their families and friends [about it], and post it on Facebook. That's how we grew because we never really had ads on TV and in the newspaper. It was all about word-of-mouth, free sampling, and all of that," Paco ended.
_________________________________________________________________________________________________________
Written by Paolo Mabuyo