Success runs deep: The story of the Philippines' Araneta Family
Success stories often come from humble beginnings and ideas that are sometimes deemed "crazy enough to work." One family, however, has been successful before the country even gained its independence: the Araneta clan.
Known for their multi-faceted business empire and a penchant for politics, the Aranetas have been around since the Spanish occupation. It's been said that today's Aranetas are descendants of Don Jose de Araneta and Baltazar de Araneta, whose kinship has been disputed to this day.
A long history
While Don Jose and Baltazar did not necessarily stand out as much as the Aranetas of today (Don Jose served under the Spanish government in Maguindanao without any real power while Baltazar was a council member and secretary of an organization in Manila), it wasn't until Buenaventura Araneta served as the Gobernadorcillo of Iloilo that the family really started to take off.
Politics was their first field of success, with Juan Araneta being the architect of the successful revolt in Negros and being named Secretary of War in the short-lived First Republic of the Philippines. Their business success started with Jorge Araneta, a pre-war industrialist who expanded Juan's sugar refinery in Bago City.
Though successful in their stints with the government and big business, the name Araneta did not gain steam until J. Amado Araneta established their real estate empire in Cubao, Quezon City. He's the man responsible for building the Araneta Center, with the Smart Araneta Coliseum, once the world's largest indoor stadium, as its centerpiece.
Today's Aranetas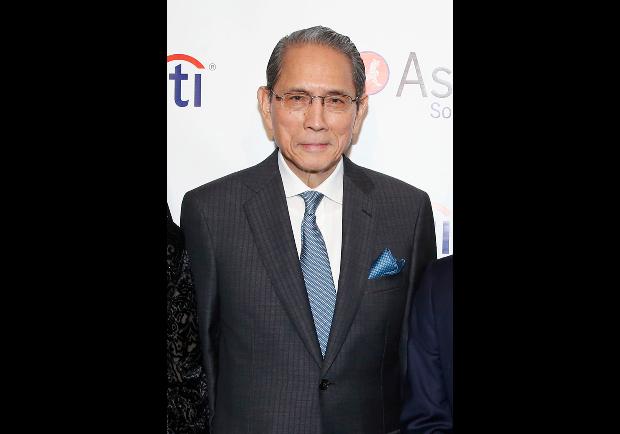 THE FIGUREHEAD. Jorge L. Araneta, chairman of the Araneta Group, leads the family business.
The Aranetas of today are split into several branches, spread across the country. The most prominent of the Aranetas is Jorge L. Araneta, who inherited the Araneta Group from his late father J. Amado Araneta. The Araneta Group is composed of the following companies:
Araneta Center, Inc. (ACI) – owner, developer and manager of Araneta Center in Cubao, Quezon City
Philippine Pizza, Inc. (PPI) – franchise owner of Pizza Hut, Taco Bell, and Dairy queen
United Promotions, Inc. (Uniprom) – manages the leisure and entertainment venues of Araneta Center: Smart Araneta Coliseum, Kia Theatre, TicketNet Online, Gateway and Ali Mall Cineplex.
Progressive Development, Inc. (PDC) – over-all management arm of the Araneta Group
Araneta Hotels, Inc. (AHI) – owner and developer of Novotel-Manila Araneta Center, the first Novotel brand of AccorHotels in the country.
Other Araneta business interests include the Canlubang Estates (owned by Ramon Araneta Yulo) and LBC Express (owned by Santi Araneta). In politics, the most well-known Aranetas are the following:
Manuel "Mar" Araneta Roxas, former DTI Secretary, Senator, DOTC Secretary, DILG Secretary, and standard bearer of Liberal Party
Jose Miguel Arroyo, grandson of Jesusa Araneta Lacson de Arroyo, husband of former President Gloria Macapagal-Arroyo
They are also deeply entrenched in other families, though the most prominent ones are the Fores, Roxas, and Marcos clans.
Source: Pinoy Top Tens, Forbes, The Araneta Clan in Cyberspace, Spot.PH, Araneta Group, Araneta Family on Wikipedia