Story of Filipino Success: Eugenio Lopez III, the man behind ABS-CBN's success
ABS-CBN is known to be today's biggest media company as it was able to dominate every form of media in the country – from TV to film to radio to print. While this company has been around for over 60 years, none of the success ABS-CBN has today would be possible without the leadership of Eugenio Lopez III.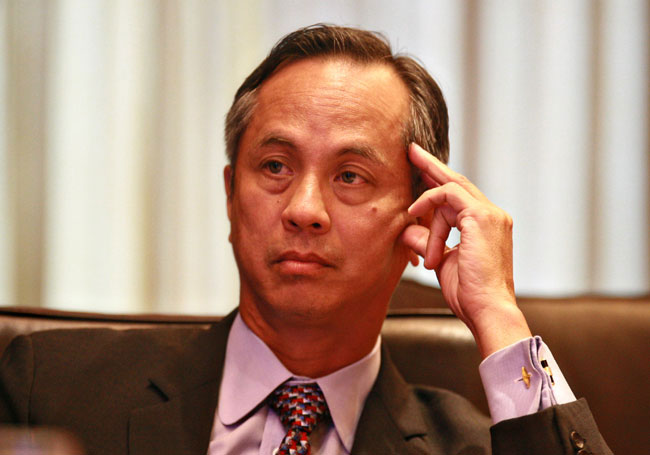 IMAGE Forbes.com
Eugenio "Gabby" Lopez III is the eldest son of the late ABS-CBN chairman emeritus Eugenio Lopez Jr. and Conhita La'O. He belongs to the Lopez family of Iloilo, one of the wealthiest and most prominent families in the province. Today, he is the Vice Chairman and Executive Director of the Lopez Group of Companies, a major player in the country's public service and utility sector.
Lopez has a Bachelor's degree in Political Science in Bowdoin College and a Masters degree in Business Administration in Harvard Business School.
IMAGE Bworldonline.com
In 1986, he was given the position of Director of Finance in ABS-CBN by his father when the control over the company was restored after Martial Law. He was elected the chairman cand CEO of ABS-CBN in 1997, and he took it to where it is today by pushing for a more diverse media company, exploring Interactive Media, Sound Recording, Post-Production, International Cable and Satellite Distribution, Sports Programming, and Licensing and Merchandising.
It was also in 1997 that he began to invest in telecommunications and cable telephony, leading to the establishment of Lopez Communication Group. This was the committee which oversees the projects for ABS-CBN along with Bayan Telecommunications (BayanTel) and SkyCable Corporation (SkyCable) for which he is vice president and chairman, respectively.
Charo Santos-Concio succeeded Lopez when he retired in 2012. Until today, however, he remains as the chairman of the Board of Directors of ABS-CBN.
---
Sources: Forbes.com, Abs-cbn.com, Lopezlink.ph, People.nfo.ph, Lopez-holdings.ph
Images taken from: Forbes.com, Bworldonline.com