Story of Filipino Success: Alfonso Yuchengco of RCBC
His road to success may not be a rags-to-riches one, but Alfonso Yuchengco's story is something that would inspire someone to never stop improving and striving for more success. He took care of the family business, and he let it grow, making it known to be one of the most prominent corporations in the country.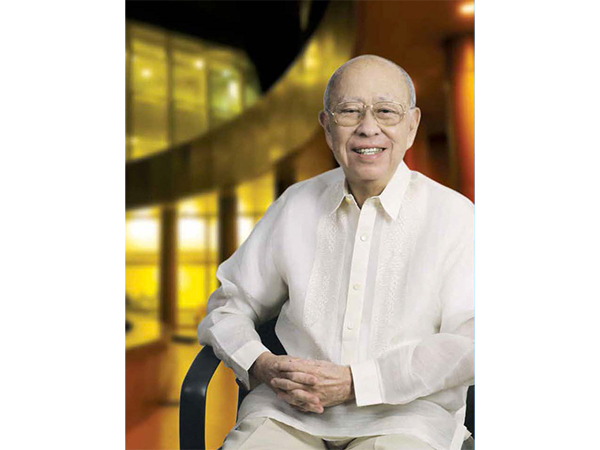 IMAGE Alchrtron.com
Alfonso Yuchengco, born in 1923, was the youngest of the 5 surviving sons of Don Enrique Yuchengco, an immigrant from the Fukien Province in Chinas. He was born to a wealthy family, as the Yuchengcos have already been venturing in a rice-trading, lumber and construction business in Binondo, Manila even before his birth. The older Yuchengco also ventured in the insurance business sometime in the 1930s. This company became the Malayan Insurance Company of today.
Yuchengco holds an undergraduate degree in Commerce from the Far Eastern University, and a graduate degree at the Columbia University. He also received a Doctor of Business Administration from De La Salle University, and a Doctor of Laws, honoris causa, from Waseda University in Japan.
IMAGE Business World Online
His education gave him a background of everything he needs to learn in business, so when Don Enrique retired, he was able to take over and expand the family business. He started the Greater Pacific Life Insurance Company (Grepalife), a life insurance firm. In 1960s established the Rizal Commercial Banking Corporation (RCBC).
Aside from being the Chairman of the Yuchengco Group of Companies, he also heads the Board of MICO Equities, Inc., Pan Malayan Management and Investment Corporataion, MAPUA Institute of Technology, Nippon Life Insurance Company.
Yuchengco wasn't only a businessman, as he was also a philanthropist. For him, money is not as important as personal integrity. He chairs the Alfonso Yuchengco Foundation, an organization which aims to focus on issues in health, nutrition, and education.
Alfonso Yuchengco passed away on April 15, 2017 at the age of 94.
Image taken from alchetron.com, bworldonline.com.
Sources: news.abs-cbn.com, millionaireinthephilippines.blogspot.com, people.nfo.ph, pjsmedalofmerit.wordpress.com, forbes.com