Meet the 10th richest man in PH: Andrew Tan
In this generation, people enjoy luxurious amenities and products offered by today's world-class companies, but only a few may know the story behind the man who built up three of the major businesses in the Philippines.
Who would have thought that the country's leading real estate developer Megaworld Corporation, the world's biggest brandy producer Emperador Distillers, Inc., and the master franchise holder of  McDonald's fast-food restaurants in the Philippines are all related to one businessman who came from a poor family in China?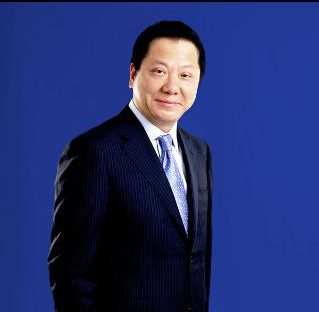 Image grabbed from forbes.com
Before being hailed by Forbes magazine as the 10th among the "Philippines' 50 Richest" in 2016, Andrew Tan, at age 16, arrived in the country to follow his father who was then working in a transistor radio factory.
Pursuing his studies in the Philippines, Tan took up Bachelor of Science in Business Administration in University of the East (UE) and graduated magna cum laude in 1974. However, as a student, Tan experienced financial struggles and tried various ways to save money even to the extent that he walked every day from his apartment in Sta. Cruz, Manila to the UE campus on C.M. Recto just to save on jeepney fare.
He also worked part-time jobs, like selling watches and tutoring grade school students in math, to earn money and support his studies.
In 1989, Megaworld Properties & Holdings Inc. was founded by Tan primarily aimed at engaging in real estate development, leasing, and marketing.
In 1990, Emperador Brandy, under Tan's Emperador Distillers, Inc., was launched as Philippines' first brandy label.
In 2005, Tan's holding group Alliance Global Group, Inc. entered the quick service restaurants industry through the acquisition of 49% of the common shares in GADC, a company owned and controlled by Mr. George Yang, from McDonald's Restaurant Operations, Inc.
To date, Tan has $2.4 Billion Real Time Net Worth with him being 10th among "Philippines' 50 Richest" (2016) and the 569th among "The World's Billionaires" (2016).
Source: philstar.com, asianjournal.com, bloomberg.com , allianceglobalinc.com , megaworldcondominiums.com