Manny Pangilinan's journey to success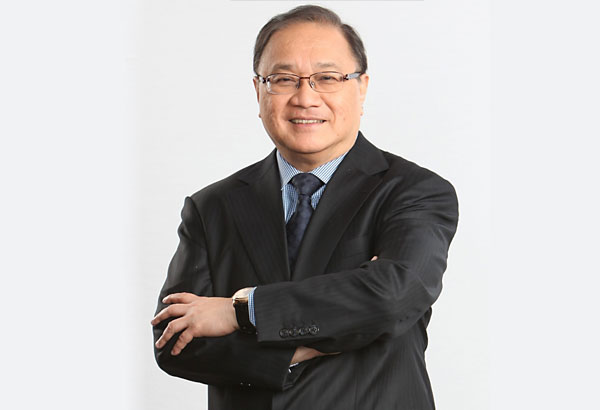 Manny Pangilinan, born on July 14, 1946, is now the highest paid Philippine Chief Executive Officer and the man behind the Philippine's pioneer in telecommunications, Philippine Long Distance and Telephone Company or PLDT.
Manny Pangilinan's humble beginnings will make you want to drop all your hesitations and hustle more for your dreams in life. During Manny Pangilinan's graduation speech in 2006 at Ateneo de Manila University, which is also his Alma Matter, he recalled his early life from being a student, to being a professional manager and an OFW, and now, an entrepreneur and corporate activist.
In 1965, before he graduated in college, Manny Pangilinan spoke with his father about his decision to take MBA in the U.S., unfortunately, his father could not afford it so he had to find his own way. Down to his fate that time, Procter & Gamble was hosting a national competition for a rare scholarship to the University of Pennsylvania's Wharton School. With tough luck, he won and got himself a free education abroad. After two years in Philadelphia, Pangilinan applied for a managerial position in his benefactor, but Procter & Gamble turned down his application. Being a fresh graduate without any experience, Manny Pangilinan decided to just grab the first job he was offered. He became an executive assistant to the president at Phinma for six years, with an initial monthly salary of P1,000.
After his career in Phinma, Manny Pangilinan got in to Bancom International, a Philippine investment bank based in Hong Kong where he learned a lot about international finance from his Chinese colleagues. Thereafter, he was seconded to a joint venture investment bank with American Express. Manny Pangilinan expected to be appointed as CEO of that new bank, but to his surprise, he wasn't. He considered his life in 30's as the most crucial chapter of his journey to success, but Manny Pangilinan had soldiered on and stayed with AMEX to show what a Filipino can do with a strong determination to propel him.
After four years with AMEX, he was able to prove his point to himself when he got a phone call from his boss in London and offered him to move forward on his career in London which he politely turned down.
In 1981, Manny Pangilinan founded the First Pacific in Hong Kong with the help of some clients who supported his idea of a regional banking and trading business. By 2006, First Pacific has a whopping $5 billion and employs 60,000 work forces all over the region.
After 22 years of working abroad, Pangilinan came back to the Philippines determined to enforce the badly needed changes in Philippine Long Distance Telephone Company (PLDT). At present, Manny Pangilinan is also the Metro Pacific Investments CorChairman of TV5 Network, Maynilad Water Services, Philex Mining, Philex Petroleum, and Metro Pacific Investments Corporation (MPIC).
Source: businesstips, millionaireacts
Image grabbed from: alchetron