Business Talk with Osamu Motonaga, President of Mirai Philippines Corp.
Osamu Motonaga became the President of Mirai Philippines Corp. in 2018. He has a diverse business background, which includes buying and selling clothes at a children's apparel company. Starting new lines of business in Mirai Philippines Corp., Motonaga is now expanding to manufacture customized packaging products. For the sake of global launch, Motonaga competes in a niche market.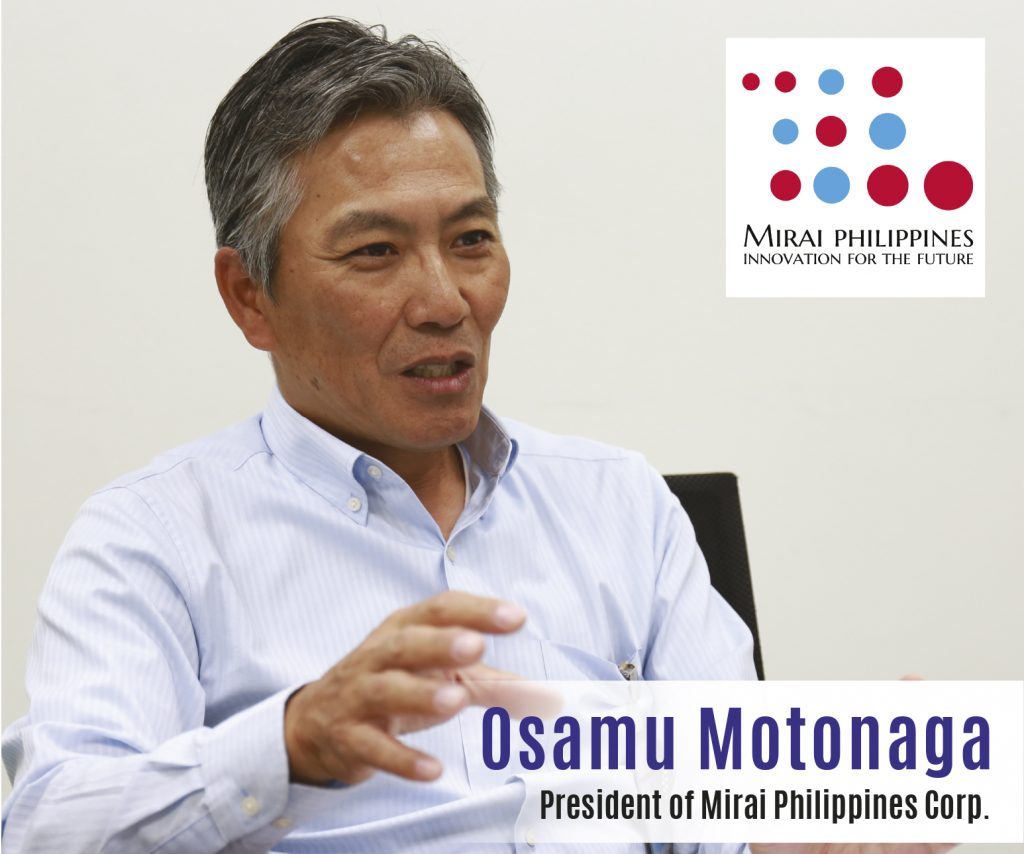 Please tell us about yourself after graduating from university.
I joined an apparel company as a salesman. We mainly dealt with children's clothes, from reasonable to expensive. I worked for eight years, which included purchasing clothes, managing stocks, and shipping products. It was a good business experience for me.
When did you join Miraijushi (mother company of Mirai Philippines Corp.)?
I joined in 1992 when I turned 29. Getting married at 26 and having a baby made me feel inspired to change my career. I did not spend much time with my family while working at an apparel company, which was my main reason to change my job.
What is an attractive point of Miraijushi?
I felt a sense of familiarity because Miraijushi and my family business had the same clients. The business model of Miraijushi was attractive.  It includes the development of plastic products for civil engineering materials and standardizing the items. Moreover, there was no packaging business yet.
And then you tapped the market in the Philippines.
As the Philippines has a strong potential to grow, we established a new company in August 2016, named Mirai Philippines Corp. Developing human resources here in the Philippines and making them lead our overseas operations is one of the reasons that we entered this market. We were not able to start the recycling business in Europe before because we did not have enough employees with good command of English.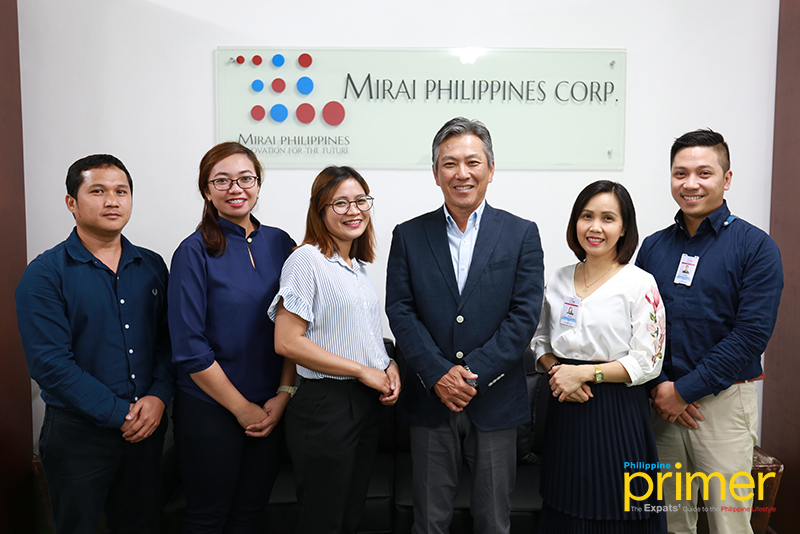 How do you develop sales?
We clearly give enough details of the cost advantage of using our product to customers. Some clients were able to reduce logistics cost when they used our packing service. It is very important to go to the field, see the processes, and think about the challenges and how to solve them.
What is your principle in business?
Focusing on communication is very important. I would like to create a workplace where people with different characters respect one another.
What are the challenges Mirai Philippines Corp. have faced?
Developing human resources is so hard. Most of our clients are Japanese companies so they need Japanese quality and mentality, which are slightly different from that of the Philippines. We are planning to make our business manuals and disseminate them in our company.
What do you think are the advantages of doing business in the Philippines?
We can make the most of our strong points. Effective logistics using plastic materials isn't so familiar here. We would positively expand our business. Our services mainly deal with vehicle components now, but we are planning to increase our products in Asia.
What are the plans you have for Mirai Philippines Corp. in the future?
We consider the possibility of doing maintenance of customized trays for packing and logistics. Our clients often requested those services to us.
What is your favorite quote?
"It's not about what you do, it's about who you do it with." In my daily life, I often recall this quote.
Also read: Business Talk with Satoshi Kato, President of Chodai Philippines Corporation
---
This first appeared in the Philippine Primer Magazine's May 2019 issue.