Business Talk with Mr. Tokusen Aoki of Paris Miki Philippines
In June 2016, Paris Miki opened its first shop in the Philippines located at S' Maison in Conrad Manila. Primer interviewed Mr. Tokusen Aoki of Paris Miki Philippines to share about his insights with regard to doing business in the Philippines and what's in store for Paris Miki here in the country.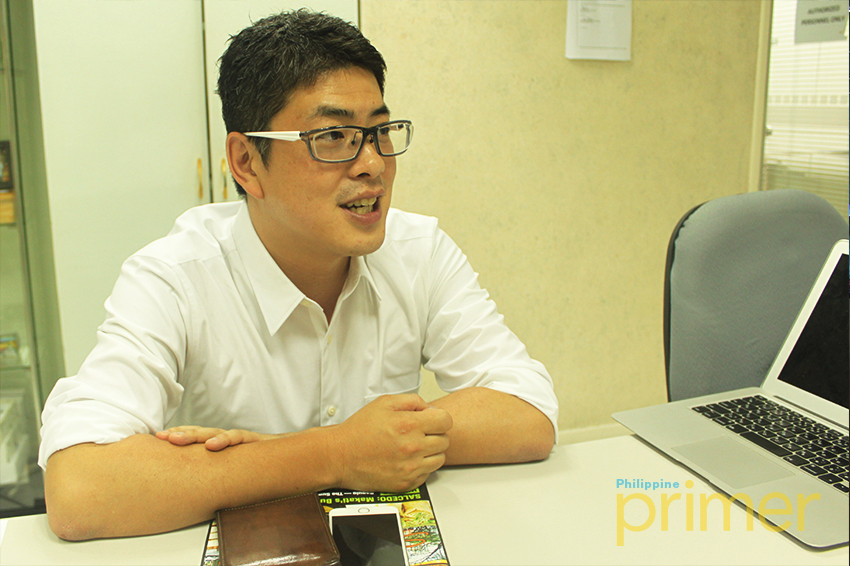 How did you start working for Paris Miki?
I was a college student when I found out about Paris Miki when my friend brought me to a job fair in New York. The people in Paris Miki booth were very friendly and helpful; they even told me about the training they're going to provide to new employees in Japan. I decided to join the company in 2006. Right after I started working in the company as a sales associate in Japan, I met a guy from the Philippines who bought a pair of glasses at my shop. He loved our products so much that he came back the next day and purchased glasses for his whole family! Since then, both our families have become friends with each other. I spent three years as sales associate, and after that, I was transferred to the product development section. There, I devoted my time to the development of optical lenses for three years then I started to work on the business development department to find new opportunities for Paris Miki. On my first day at the business development department, my boss handed me 150,000 yen and told me to challenge myself to find new ideas in the business development field. The first thing that came to my mind is to go to the Philippines and study the market. I also wanted to visit the country to visit my Filipino friend who loves the glasses of Paris Miki. My first impression of the Philippines was like this: the town is urbanized and it seems like facing the rapid economic growth, people speak English very well and the average age of population is very young.
What kind of job were you doing in the product and business development section?
I conceptualized and assessed lens development with manufacturers like HOYA and NIKON.  I also did many projects to expand our business like doing a special presentation at the LINE office in order to gain more publicity to our high-quality glasses.  We also partnered with Formula 1 professional driver, Mr. Kamui Kobayashi, whom we developed a new driving glasses.
What are Paris Miki's products and services?
We are a retail shop for optics. In Japan, we carry hearing aids and cosmetics, while in PARIS MIKI PHILIPPINES, we sell only eyeglasses. We put more weight on prescription eyeglasses than fashionable ones because we would like to offer something that fits perfectly on each customer's faces and their lifestyle. To know the needs of our clients, we always make sure that we allot time to assess their eye condition and needs. Counseling is a really important process when choosing a right pair of eyeglass.
We have state-of-art eye care technology equipment and our sales staffs are well- trained and knowledgeable in every optical need. We like to provide high-quality customer service the Japanese way, which is with professionalism and customization to all of our customers' needs. PARIS MIKI PHILIPPINES has a wide variety of products from world-famous brands to Japanese exclusive products. All lenses that we carry are from Japan. We also have prescription sunglasses, golf sunglasses, driving sunglasses, and swimming goggles.
How many branches does Paris Miki have?
There are 850 branches in Japan and 150 branches in overseas. Most branches of overseas are in China and Korea. We also have several branches in Singapore, Malaysia, and Australia. In June 2016, the first shop opened in the Philippines and is located at S' Maison in Conrad Manila.
The difference between Japan and the Philippines is the target market. [The Philippines has young population and the society is surprisingly dominated by females.] On the other hand, Japan is still perceived as a male-dominated society. In the Philippines, we are pursuing the market by narrowing down our target group to women.
What are the advantages of opening a business in the Philippines?
There are many excellent human resources in the Philippines and it is a very attractive market for us. It is said that the Philippine population is expected to increase to 150 million by the year 2045, which means the market will be expanded every year. Also, the Philippines has a large young population, whose eagerness to purchase are quite high.
What I like about the Philippines is the cultural mixture. People speak multiple languages, especially English. They listen to Korean songs but their fashion styles are more Americanized. You'll even see European style in upper-class society. They understand IT source-code because of their high ability to understand English. I think that it is easy for them to go abroad because of high adaptability to other cultures.
Why do you think the Filipinos choose to stay in the country, even if they have high adaptability to other foreign countries?
10% of the Filipino population is working abroad. But some people can't get out of here because of some reasons. I think many Filipino who follow trends carefully are looking at domestic market right now. They think that the Filipino market will be the ones to come next.
Do you have any conflicts in doing business in the Philippines?
It was like I started business from scratch. I planned and studied the best way to manage the local staff. I often notice some setbacks among Filipino. For example, I have to always remind them of the schedule. I made a progress sheet for the schedules to be tracked every day. I noticed a big improvement since we started that process.
Tell us about your charity works for Super typhoon Haiyan.
When Haiyan hit the Philippines, I was in Japan. I was worried for my Filipino friend who once visited the shop, so I decided to support the mission. I immediately flew to Cebu and got on the boat and took the bus to Tacloban. Once I got there, I helped in medical support and donated glasses. Through that medical mission, an idea came to my mind: to offer new service that will contribute to the country. After I went back to Japan, I presented my plan to the office and got accepted.
Thus, opening a retail shop in the Philippines did not start from commercial purposes. It started as a form of medical support. I like how it started because my passion to open new shop has began with a very pure motivation. I am not here to sell glasses as many as I can, I am here to contribute to this country through optical services.
What is the sales strategy in the Philippines?
I would like our shop to become one of the top optical stores in the Philippines. That is why we need to maintain offering outstanding products, facilities, customer services, and medical glasses to our customers. I want to put more weight on medicals like the one of our shops in Vietnam which has ophthalmology on the second floor. I wish our store would become a new business model in the Philippines, offering the best eye care services.
What is your dream?
My goal for Paris Miki Philippines is to get the bulk of the optical market share in the country within five years, and to become the best optical shop including medicals in the country. Also, it would be great if sales achieve 5 billion Yen, but it is only one-tenth of Japanese yearly sales. I would like to develop new market in other countries to execute publicity of the Japanese optical shop.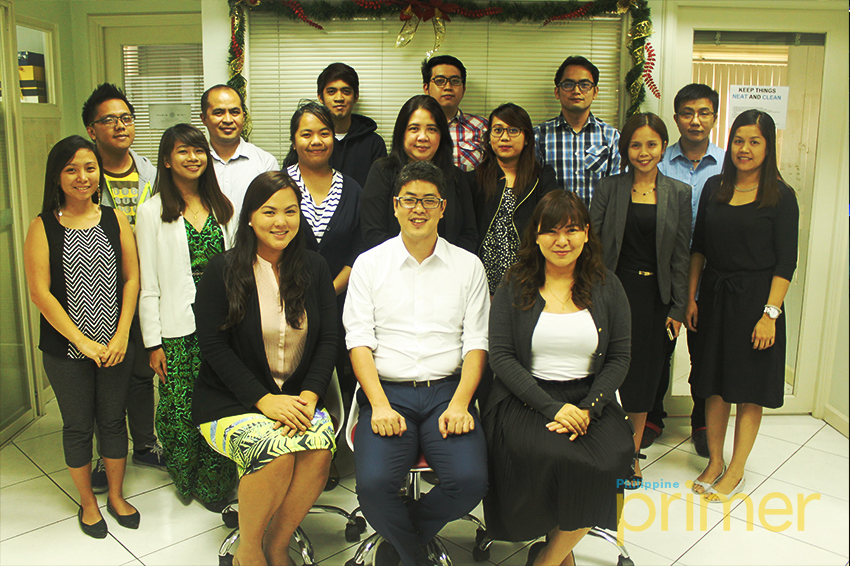 PARIS MIKI PHILIPPINES
Mr. Tokusen Aoki
Mr. Aoki was born in Argentina in 1981, and he grew up in several countries like in Chile, Russia and U.S.A, because of his parents' trade-related work. After he graduated from the University of Connecticut, he joined Paris Miki in 2006. His career began in the sales field. Since then, he has been taking part in improving the product and business development of the brand. In 2016, he took a position as a representative of PARIS MIKI PHILIPPINES.
Motto:
Before I start something, I always ask myself "What is this for?" There are usually many reasons to start doing things, but sometimes you don't know where to start from. If I know the purpose for doing certain things, it usually goes well.
As featured in Philippine Primer December 2016 Issue Vol. 09