Atty. Felipe L. Gozon: Lawyer Who Became The Best Broadcast CEO
Atty. Felipe L. Gozon is a resounding name in the broadcasting industry as the man who propelled the success of the radio and TV giant, GMA Network, also known as the Kapuso Network.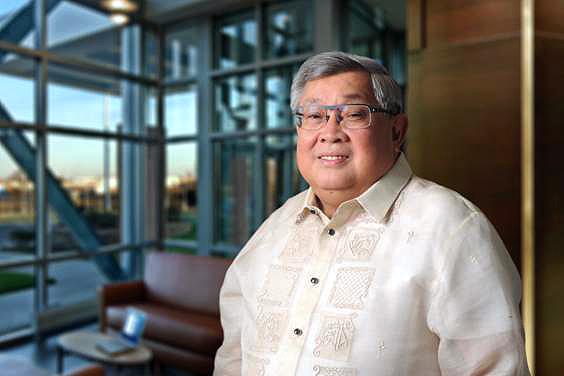 Atty. Felipe L. Gozon, the Chairman and CEO of GMA Network. /IMAGE GMA Network website
With a Bachelor of Laws degree from the University of the Philippines and a Masters of Laws degree from Yale University, Gozon first set out in the field of law. He placed 13th in the bar examinations in 1962.
Gozon entered the broadcasting industry with little knowledge of the field, but his hard work and dedication led him to the top of his game. When he first held a position in the network's Board of Directors, he took it as a challenge to strive for excellence. He found himself enjoying the challenges of the broadcasting business more than law practice. According to him, being in the business is very challenging yet fulfilling.
Among the many awards that he has received are "Best Broadcast CEO" given by BizNews Asia in 2014, "Tycoon of the Decade Award" given by BizNews Asia in 2011, and "People of the Year" given by People Asia Magazine in 2005. He was also the first Filipino recipient of "The Global Leadership Award for Excellence in Media Sector," which was awarded to Gozon during the 2015 Global Leadership Awards in Malaysia.
At the age of 75, he published his own autobiography entitled "Felipe L. Gozon: How GMA Became No. 1" wherein he shared his journey and the reasons for the turns that he took along the way—why, despite specializing in law, he chose to venture into the broadcasting business.
Gozon also has a children's book about him published by LG&M Group. The book, entitled "Kapuso Mo, Atty. Felipe L. Gozon," focused on how Gozon's family values helped him face challenges and pursue success.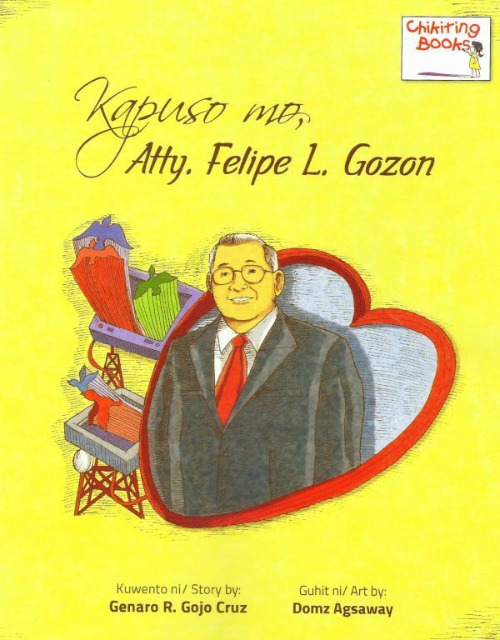 Children can also read about Gozon's success story. /IMAGE GMA Network website
Gozon was in the 2016 Philippines' 50 Richest by Forbes. Besides being the Chairman and Chief Executive Officer of GMA Network, 77-year-old Gozon is also a lawyer, a husband, a father, and a grandfather.
---
Written by Rizelle "Rei" Leaño
Source: GMA Network, Manila Times
Images grabbed from: GMA Network
You might also like...