Join NRI Manila's Financial Survey to Share Your Experience Using E-wallets
There has been a growing trend for Filipino consumers to use digital financial platforms such as e-wallets, with 60% of mobile phone and internet users had online financial transactions in 2021, increasing from 11% in 2019. However, concerns about security breaches and data privacy may undermine the trust in these digital financial platforms and hinder further adoption of the services. In relation with this, Nomura Research Institute (NRI) conduct surveys to understand the general use of e-wallets by Filipino consumers, their perception of and capacity for risk, and expectations moving forward.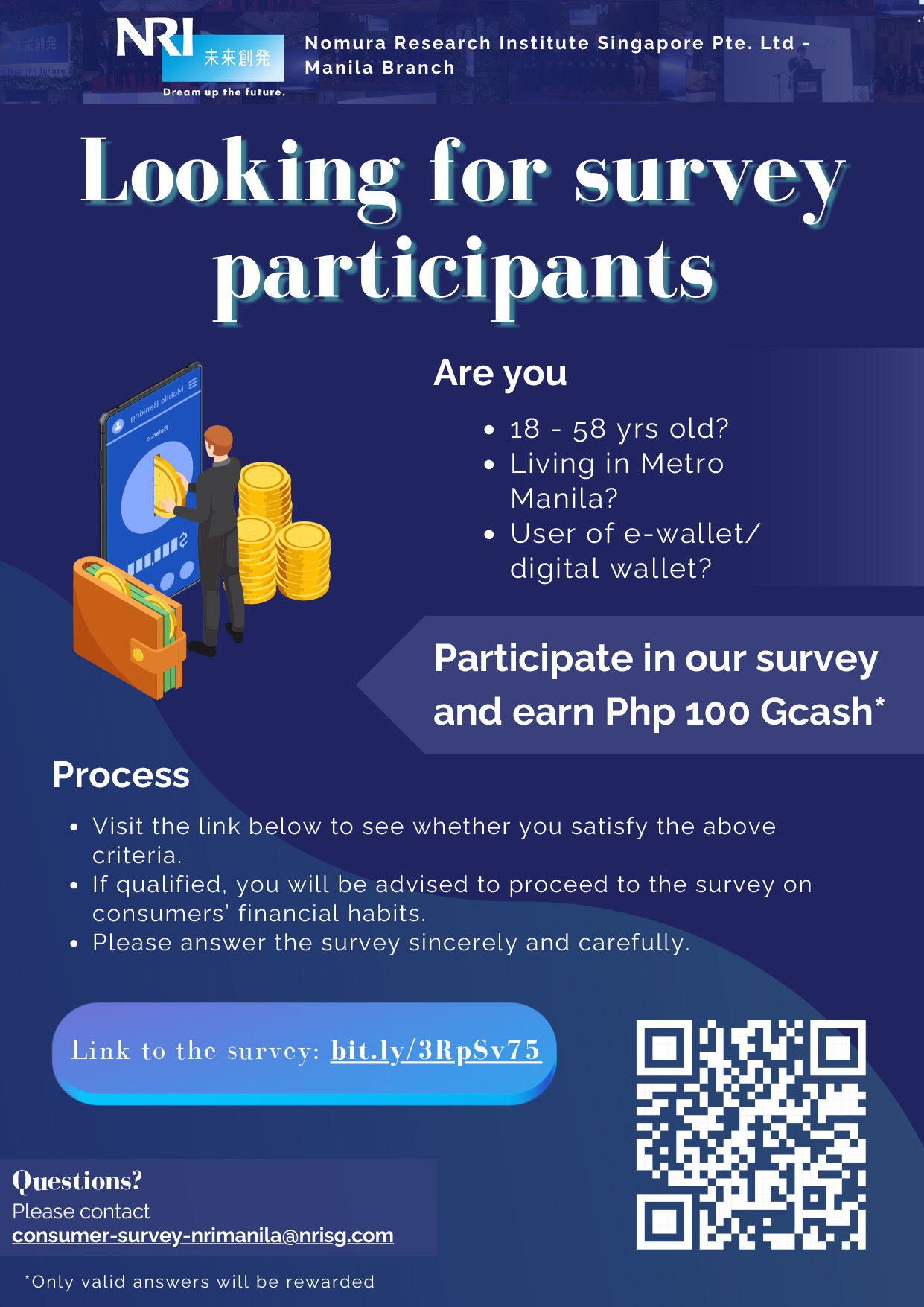 IMAGE from NRI Manila
From September 8-29, 2023, NRI Manila is conducting an online consumer financial habits survey specifically tailored to those living in the Metro. To participate, you must be between 18-58 years old, a user of e-wallets and digital wallets such as GCash and PayMaya, and currently living in Metro Manila. Simply answer a brief set of screening questions here.
If you meet the aforementioned criteria, you will get further instructions on how to proceed with the full survey, which typically takes just five minutes to complete. You will also get a chance to receive GCash credits once you have successfully shared valid and helpful answers to the questions.
IMAGE from Pexels
Your participation in this survey will help shed light on the financial landscape of Metro Manila. We appreciate your willingness to contribute to this important research endeavor. Your insights matter, and we look forward to hearing from you soon. Thank you for being a part of this valuable initiative by NRI Manila.
If you have any questions regarding this survey, you may contact NRI at consumer-survey-nrimanila@nrisg.com.