LIST: Reliable Car Rental Companies in the Greater Metro Manila
Let's be honest: the Philippines is not commuter-friendly, especially Metro Manila. If you are commuting, chances are it would take a really long time before you reach your destination, thanks to delays due to long waits and heavy traffic. So if you don't have a car and in need of a vehicle to be able to safely and conveniently get around, you should consider renting one.
Luckily, there are plenty of affordable, but reliable car rental services in the country, so if you're looking to lease one for cheap, you've got many options. Below you'll find some of the best rent-a-car companies in the greater Manila area.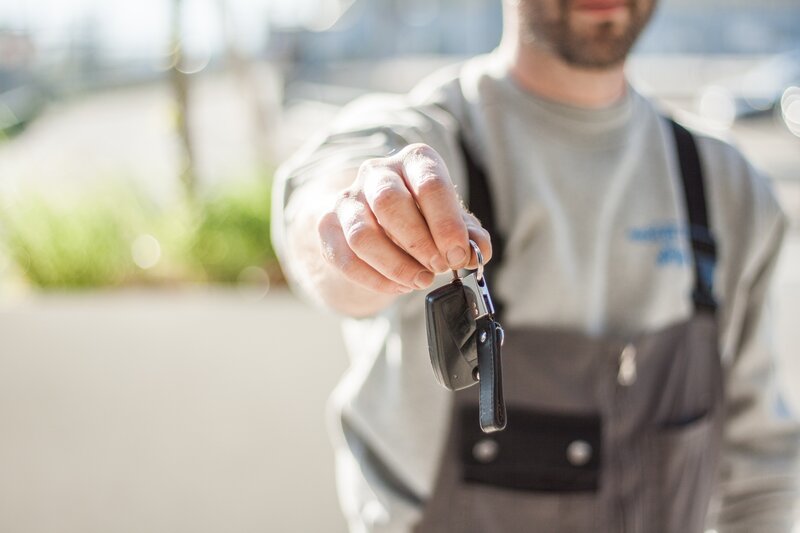 IMAGE from Pexels
Able Car Rental
Able Car Rental is one of the most affordable and reliable places in Makati where you can get chauffeur-driven car rentals. The company provides various models to choose from and also gives up to 10 percent discount on long-term rentals. Reservation of five days advance is required, but payment is done after all the service.
GENERAL INFORMATION
Address: 189f 28th Avenue East Rembo, Makati City Philippines 1216
Contact number: 0917-311-3027
Website: https://ableph.wixsite.com/able-car-services
Toyota Bonifacio Global City
Toyota Bonifacio Global City offers a flexible and affordable car rental service complemented by outstanding service and helpful staff. You may visit its website for a selection of Toyota models and also book for the same. No surge price, membership fee, security deposit needed. Pay as you use. All rates include insurance and basic fuel.
GENERAL INFORMATION
Address: University Parkway cor. 11th Avenue, Bonifacio Global City, Taguig
Contact number: (02) 8-846-7777 / (02) 8-424-3112
Website: toyotaglobalcity.com

Toyota Santa Rosa
Just like the Bonifacio Global City branch, Toyota Santa Rosa also offers reliable and affordable rent-a-car services to its valued clients. It is a convenient, affordable, and safe alternative to ride hailing services to reach your destination. Moreover, its accomodating staff will be happy to assist you with your concerns and questions when you rent one of its models.
GENERAL INFORMATION
Address: Lot 1968-D Santa Rosa – Tagaytay Road, Brgy Pulong Santa Cruz, Santa Rosa City, Laguna
Contact number: (02) 8883-7600
Website: toyotasantarosa.com
Facebook: ToyotaSantaRosaOfficial
Also read: Toyota Santa Rosa: Driving the Automotive Industry Forward
AVIS Philippines
Regarded as one of best-known car rental brands in the world, AVIS Philippines has been offering airport transfer service, car transfer, chauffeur-driven rental, and self-driven car rental since 1972. The company has an impressive fleet of over 500 vehicles of various brands and models ranging from sedans to vans to SUVs. The brand is also recognized internationally for its consistent quality service and is the recipient of the "Licensee of the Year" Award on 2014.
GENERAL INFORMATION
Address: 10/F DMG Building, 52 Domingo M. Guevara, Mandaluyong
Contact number: 0977-352-0129 / 8462-2881 to 2883
Website: avis.com.ph
Facebook: avisphilippinesofficial
Twitter: avisphilippinesofficial
Instagram: avisphilippinesofficial
Voyg Transport Services, Inc.
Once a family-run business, Voyg Transport Services, Inc. is top-rated rent-a-car company that offers a wide range of well-maintained vehicles which you can rent on short and long-term leases. Self-drive and chauffeured services are available. Rates depend on lease duration and the vehicle picked.
GENERAL INFORMATION
Address: 3rd Floor Lite Building, 108 Amang Rodriguez Ave. Brgy. Dela Paz, Pasig
Contact number: 0917-504-3760 / 0968-868-6980 / (+632) 7729-0854
Website: voygrentacar.com
Facebook: voygrentacar
Tip: When renting a car, think which model you would choose, as well as the packages, rates, and insurance the company offers for a smooth and worry-free experience. Happy driving!
Do you know other trustworthy car rental companies in the country? Share it with us by leaving a comment below!