Toyota Santa Rosa: Driving the Automotive Industry Forward
Dubbed as "The Lion City of the South," Santa Rosa in Laguna is quickly rising to be, not only an entertainment pitstop, but also an industrial hub especially with the presence of Toyota in the first-class city.
Toyota Santa Rosa, the headquarters of Toyota Motor Philippines, offers only the best services that the world-renowned Japanese automotive company has to offer.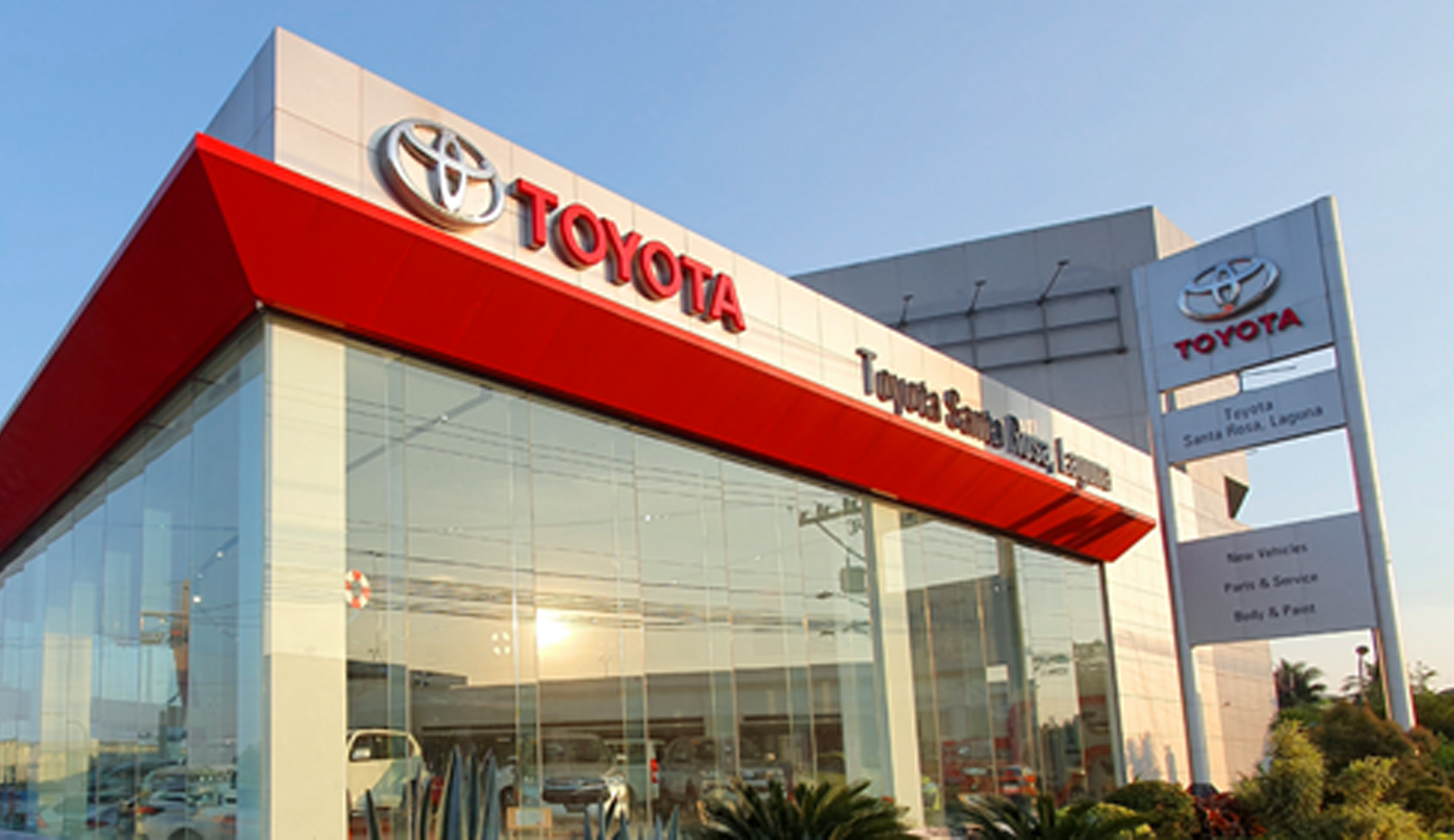 IMAGE Toyota Santa Rosa, Laguna
Aside from offering brand new and best-selling multi-purpose vehicles and sedan such as Toyota Innova and Vios, Toyota Santa Rosa also provides periodic inspection and repair of automotive that maintains the usability and condition of your vehicle.
IMAGE Toyota Santa Rosa, Laguna
What's more, Toyota Motor Philippines has recently launched myTOYOTA Connect which can be accessed through the myTOYOTA app, available for download through Google Play for Android users and App Store for iOS users.
IMAGE Toyota Motor Philippines Corporation
myTOYOTA Connect allows Toyota vehicle owners to be informed of their vehicle status, fuel consumption, as well as daily trip summaries, important for the management of their automobile.
Travel summary, including fuel consumption, is recorded in myTOYOTA Connect. / IMAGE Toyota Motor Philippines Corporation
Activated under a free introductory period, myTOYOTA Connect is currently available for Hiace GL Grandia, Grandia Tourer, and Super Grandia models. However, it is expected that other Toyota models will soon follow to benefit more vehicle owners and operators.
IMAGE Toyota Motor Philippines Corporation
For more information on Toyota Motor Philippines and its head office in Santa Rosa, visit www.ToyotaSantaRosa.com or reach them via e-mail at platinum@toyotasantarosa.com.ph. Toyota Santa Rosa will be happy to assist you with your new vehicle purchase and other concerns. Japanese expats are also more than welcome to inquire as Japanese staff are present to accommodate you.
---
Featured images from Toyota Santa Rosa and Toyota Motor Philippines Corporation