Glico Shares Happiness this Christmas by Trading Pocky Treats for Pre-loved Books
Gifting books is a different kind of love language that speaks to the hearts of many, especially children. That is why Glico Philippines, through Pocky, extends this love through the first-ever SHARE-A-BOOK; SHARE HAPPINESS that gives the joy of reading books to Filipino kids this December!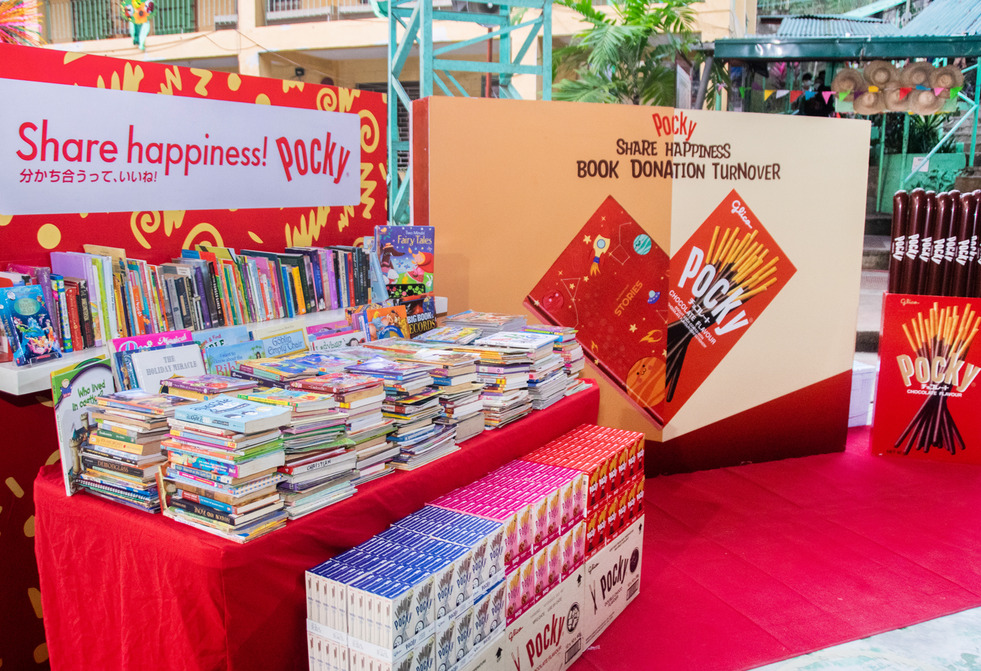 IMAGE from Pocky Philippines
Through this advocacy, Glico Philippines turned over a total of 1,200 pre-loved books on December 12, 2022, to Paradise Farms National High School, a public school in San Jose del Monte, Bulacan with over 300 students.
This initiative supports the school's Raising Engagement and Achievement in Paradisians (REAP) Program that encourages students to read books.
Aside from books, Pocky balloons as well as other products from Glico were given to some grade school students during the Share the Happiness Book Donation Turnover.
IMAGE from Pocky Philippines
General knowledge, children's books, and novels were donated by rolling out various Share Happiness Sorbetes Carts to 11 popular areas in the country, including Bonifacio High Street in Manila, Plaza Independencia in Cebu, and Ayala Mall Abreeza in Davao, as 11.11 Pocky Day on-ground event.
Pocky Day was established in 2016 as a day to encourage people to start sharing happiness. November 11 was chosen because the Pocky biscuit stick resembles the number "1". It was first organized on November 11 in 1999, the 11th year of the Japanese Heisei era: 11/11/11. It is an official day recognized by the Japan Anniversary Association.
With this celebration in mind, Glico continued sharing happiness in the Philippines by allowing book donors to exchange their used books for Pocky-topped sorbetes, a sweet ice cream treat with the beloved chocolate-covered biscuit sticks on top.
IMAGE from Pocky Philippines
Following the success of the first-ever SHARE-A-BOOK; SHARE HAPPINESS program, Pocky Philippines looks forward to constantly placing the Filipinos at the center of Glico's heart by continuing the book donation drive in 2023.
Fueled by its mission of making people smile and nurturing healthy minds and bodies through its products and activities, Glico Philippines, Inc. is the producer of the famous Japanese snack, Pocky, a crunchy biscuit stick coated with different flavors of creamy chocolate.
Purchase these delectable products online through Glico's official stores at Lazada and Shopee. To keep updated with Pocky Philippines' exciting activities, like and follow their official Facebook page and Instagram.
---
Featured images from Pocky Philippines