A Taste of Japan: JETRO Promotes Japanese Ingredients in Tasting Event
The Japan External Trade Organization (JETRO) in the Philippines successfully held its tasting event, Savor the Versatility of Japanese Ingredients, at the Banquet Hall of MilkyWay Café in Makati on Friday, November 11, 2022.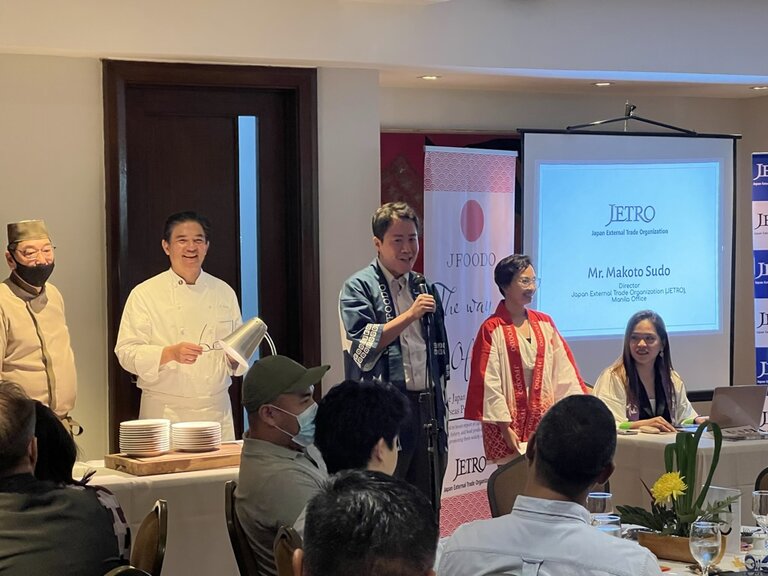 IMAGE from Philippine Primer
Aiming to promote Japanese food products in the Philippines, JETRO prepared an expertly curated tasting menu courtesy of Tsukiji's Master Sushi Chef Toshiro Okajima and Cirkulo's Executive Chef J. Gamboa that highlighted the versatility of Japanese foodstuffs. The chefs demonstrated how easy it was to create superb dishes using authentic Japanese ingredients.
Quality Japanese Sake / IMAGE from Philippine Primer
They made Sushi, Scallop Gratin, Wagyu Sukiyaki, Paella, Matcha Ice Cream, among other creations. Gamboa has also demonstrated how to serve salt-baked seabream and carve roasted Wagyu, much to the delight of the esteemed guests. All the while, the participants paired and enjoyed the special dishes with a variety of Japanese sake and whisky.
Salt-baked Seabream / IMAGE from Philippine Primer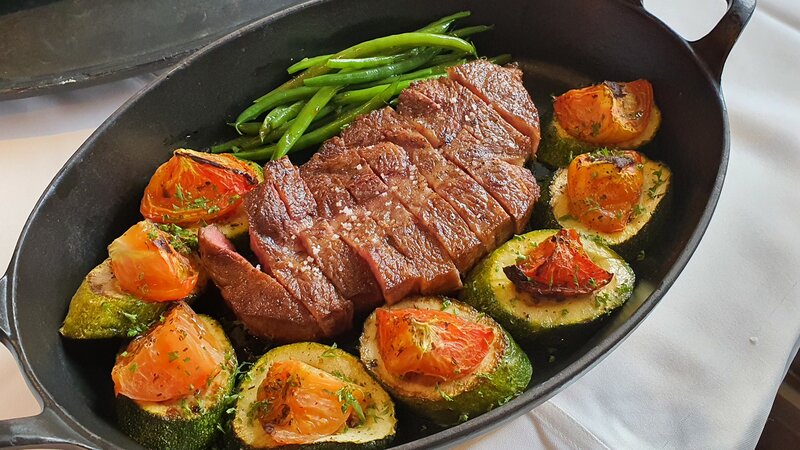 Wagyu Chuleton / IMAGE from Philippine Primer
Baked Matcha Basque Cheesecake / IMAGE from Philippine Primer
Through this event, JETRO also hoped this would encourage consumers and entrepreneurs in the Philippines to use Japanese agricultural products and provide them with a deeper understanding and appreciation of these ingredients.
Savor the Versatility of Japanese Ingredients was made possible through the help and support of Hightower, Inc. and The Japan Food Product Overseas Promotion Center (JFOODO).
Interested retailers and restaurateurs may directly purchase Sendai beef, Zao cream cheese, matcha, Japanese rice, hamachi, Kurose buri, Ainan madai, Hokkaido scallops, premium craft sake, and Japanese whisky from Hightower, Inc. either by contacting 0917-632-9848‬ or hirokijose@hightower.com.ph.
To learn more about how JETRO brings the Japanese experience in the Philippines by promoting Japanese food and helping small and medium-sized Japanese establishments, email JETRO at mla@jetro.go.jp.