Enjoy Limited Edition KAMPAI Pocky Drinks at LIT Manila
Pocky is one of the most popular chocolate-based confectionary that has been loved by people all over the world since it was launched in Japan in 1966. It is made of a crisp pretzel, a kind of biscuit, coated by creamy chocolate. Pocky is so shareable that you'll want to share it with your friends and family any time, and anywhere. Though kids love its sweetness, Pocky isn't cloying so adults appreciate this crunchy treat, so much so that they sometimes pair it with alcoholic drinks. Pocky is all about 'Sharing happiness!' Let's all share some Pocky and bring happiness around the world.
IMAGE from Glico Philippines
So it's only natural for Glico Philippines to leverage this wonderful idea when they launched KAMPAI Pocky together with LIT Manila, one of the hottest bars in Bonifacio Global City.
LIT Manila is a gem of a watering hole that serves an amazing variation of Japanese whiskeys and spirits, and specializes in whisky cocktails. The bar has a relaxing, warm ambience, thanks to its wooden decor and motif. It also has a expertly-curated menu which complements its drinks.
IMAGE from Glico Philippines
To order their Glico and Lit Manila's limited time offerings, tell the management you will have the "KAMPAI Pocky" drinks.
To buy Pocky and other Glico Philippines treats, check out their website. You can also grab them on Shopee and Lazada.
About Glico
Ever since the launch in 1922 of the nutritious, fortified Glico caramel in its distinctive red box, the business activities of Ezaki Glico Co., Ltd. adhered to the corporate philosophy of "Enhancing Public Health Through Food."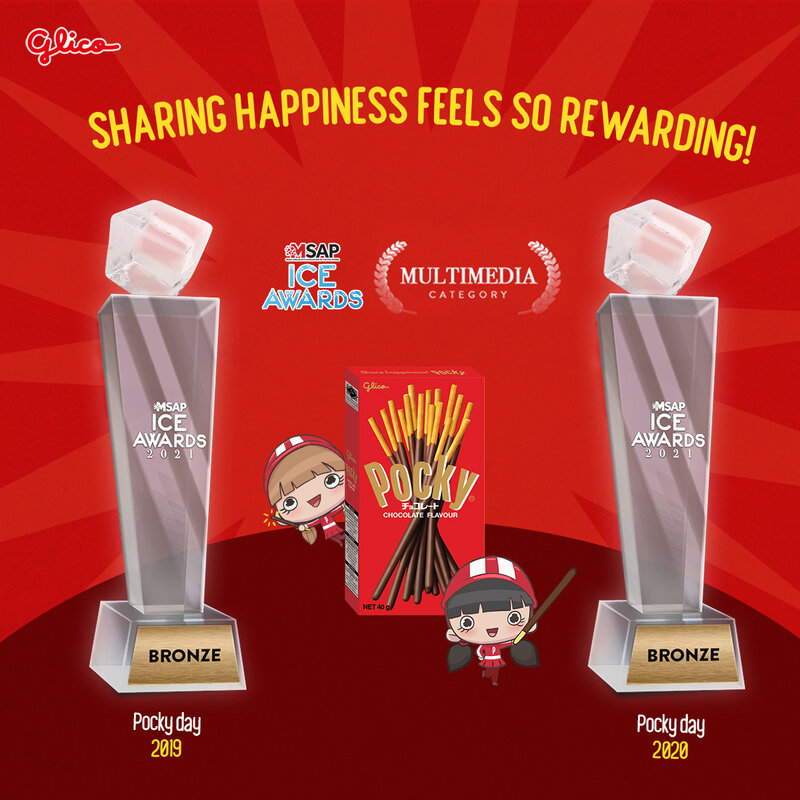 IMAGE from Glico Philippines
Upon the 70th anniversary of the Glico Group in 1992, this same spirit and dedication was incorporated into the revised corporate philosophy of "A Wholesome Life in the Best of Taste." Glico caramel –the company's first product– incorporates the innovative creativeness of Mr. Riichi Ezaki, the company's founder.
Ever since the beginning, the entire staff has likewise been heartily dedicated to further enhancing people's health and quality of life. This has led to the expansion of business lines beyond confectionery to include ice cream products, processed foods, desserts, milk products, baby formula, food ingredients, and raw materials for cosmetic and health products.
For further news and announcements, please follow Glico Philippines on Facebook, Instagram, and YouTube.
Also read: Glico Philippines, Inc.