Met Celebrates Filipino Heritage Through Virtual Tour
When it comes to job interviews, most HR representatives ask potential candidates, "Tell me about yourself." But in this instance, this phrase was used to dig deeper and question the complexity of our identity as a people, as part of the community, and most of all, what it means to be a Filipino today. And in solidarity with the National Heritage Month, the Metropolitan Museum of Manila (Met) held a virtual tour with the theme of  "VICTORY AND HUMANITY: Upholding Filipino Heritage and Identity." The event aimed to promote self-awareness on heritage and why it's important to our identity as Filipinos.
Despite the unconventional way of promoting arts and culture through webinars and virtual tours these days, Mercedes Tolentino, the lead curator of Met utilized art and culture as a way to highlight the Filipino people and their roots.
Compared to other museum tours, Met's virtual tour was in 3D. Everyone who attended the event —from curious students to art aficionados— remained curious and fascinated as they explored the Metropolitan Museum online. But the true highlight of the event was not the story of the art pieces presented, it was merely a bait to plant the seed of self-awareness.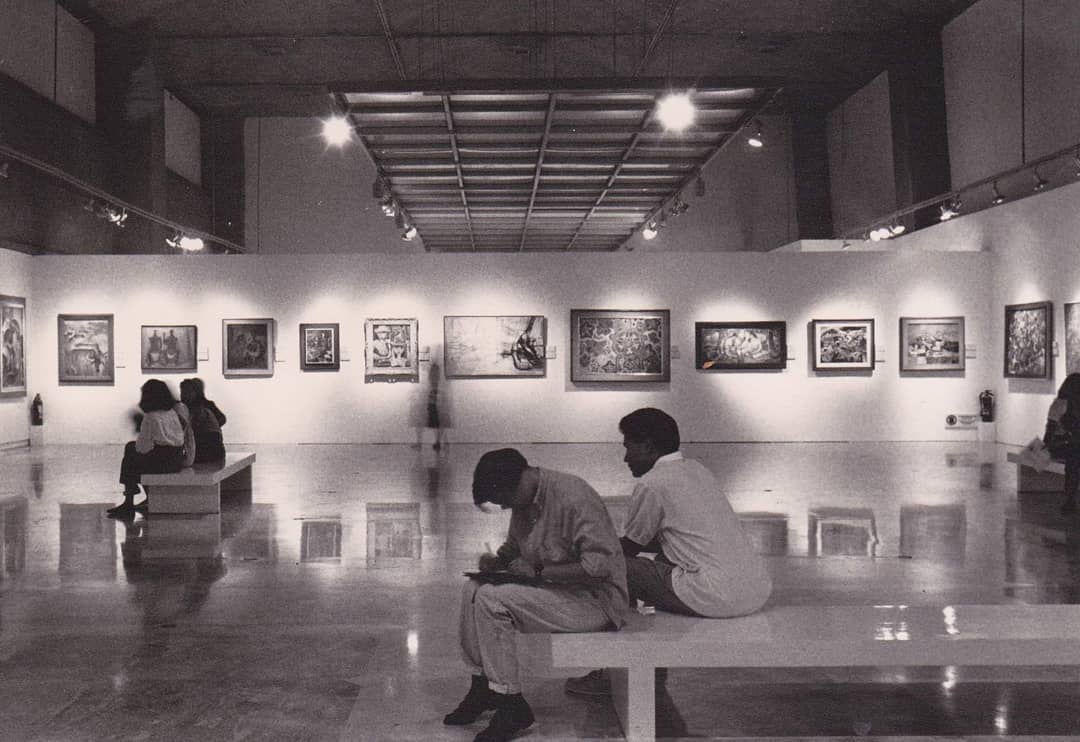 IMAGE from Metropolitan Museum of Manila Instagram account 
After the virtual tour which has definitely broadened our mindset, Tolentino and her colleagues held a forum where they shared their insights and opinions on arts and culture, among other things.
HERITAGE
They got the ball rolling by asking like "What do you know about heritage?" and "How do you define heritage?" Since they created a relaxing atmosphere through their, all participants engaged enthusiastically about the topic at hand.
The curators explained that heritage, in the Filipino context (or in any other culture), is a custom of culture and traditions that we inherited from our ancestors. Through it, we keep our identity alive, while through practice we incorporate new ones.
According to them, culture and traditions are merely the ingredients of heritage, and most people often forget that the key to all of it is the people, the keeper of traditions. Without heritage, there will be no society. Or at least, not a strong foundation to build one. Heritage can be likened to a big umbrella that holds every aspect of our collective lives: as individuals, community, and citizens of the Philippines.
CULTURE AND TRADITIONS
Museums hold stories that have never been told in textbooks. Artworks, for example, are pieces of history that need to be shown from one generation to the next. But according to Met's curator team, art and culture shouldn't be limited to physical things such as paintings and sculptures. Likewise, celebrations, festivals, languages, and beliefs are also key factors that hold the meaning of heritage.
CULTURAL APPROPRIATION
However, heritage is only as good if it is remembered, practiced, and most importantly, valued. Despite the fact that the Philippines is rich in culture and traditions, we still choose to neglect them at times. Some of these irreplaceable things were lost because of modernization, lack of support from the people originally practicing them, among others.
Most opportunists see this vulnerability of one's culture as an advantage, especially for their own personal gain. This is called cultural appropriation. The term was coined to define the harm of taking or borrowing one's culture and traditions without truly understanding its core meaning just to earn profit out of it.
One of the industries that perpetuate this shady activity is the fashion industry. Most of its consumers can be enablers without them even knowing. Though the clothes they choose to the designer shoes they pick, they may indirectly harm the culture which originally inspire those "creative" products,
That's why it's important to engage with one's own culture to create self-awareness and to protect their heritage.
CULTURAL APPRECIATION
Meanwhile, culture appreciation is a way of understanding other cultures as a way to widen their perspective and gain knowledge, and to have a exchange of experiences. This way, people may understand other cultures without doing any kind of cultural damage, as well as to widen their knowledge.
Before the event ended, Tolentino and her colleagues reminded everyone that calling out and standing up against cultural appropriation is necessary, especially in this age of social media, to protect those who are vulnerable to abuse. They also cautioned everyone about throwing accusations without evidence as well as the proper way of talking to and educating people about culture.
To view the Metropolitan Museum of Manila exhibition, click here.
---
Written by Cedie Salido