Recommended Plants To Grow in the Philippines 
To those living in the Philippines, which has a warm climate all year round, this is a great opportunity to grow houseplants! By adding some to your home, it turns into an amazing living space. In this article, we are featuring plants that will thrive in the climate here in the Philippines and where to buy them. In addition, we are also showcasing frequently used items for this increasingly popular hobby.
Recommended plants to grow in the Philippines
We listed down low-maintenance plants for beginners. Their common English names are also included for easy reference when you look for them in a shop
Dracaena reflexa
Common English names: Song of India, Song of Jamaica
The Song of India grows long, bright green and yellow leaves. It grows fast and is durable, which is perfect for beginners. However, the tips of the leaves tend to wither due to fluorine in the water and dry air. Fortunately, the plant itself will live even if its leaves wither.
Syngonium podophyllum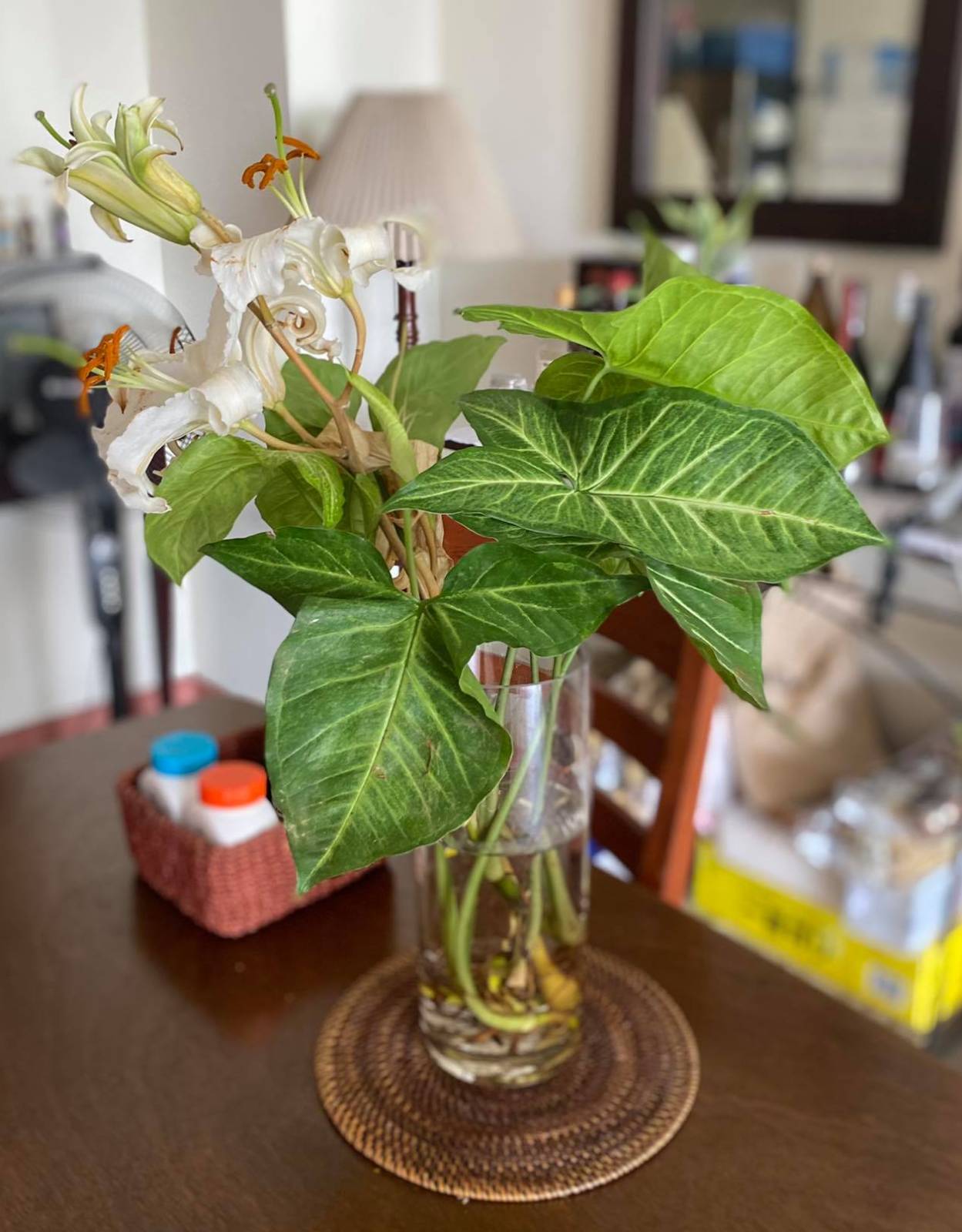 Common English names: Arrowhead Plant, Arrowhead Vine, Goosefoot
The goosefoot has arrowhead-shaped leaves with beautiful patterns. It's a creeping vine perfect in a hanging pot. Do not ingest its leaves as they contain poison like pothos. Keep this plant out of reach of children and pets.
Sansevieria trifasciata
Common English names: Mother-in-law's tongue, Snake plant
A succulent with hard, thick leaves that thrives in dry soil. It has long leaves with straight yellow edges, that can grow up to a meter. It is a very durable plant, so it is recommended for beginners.
Epipremnum aureum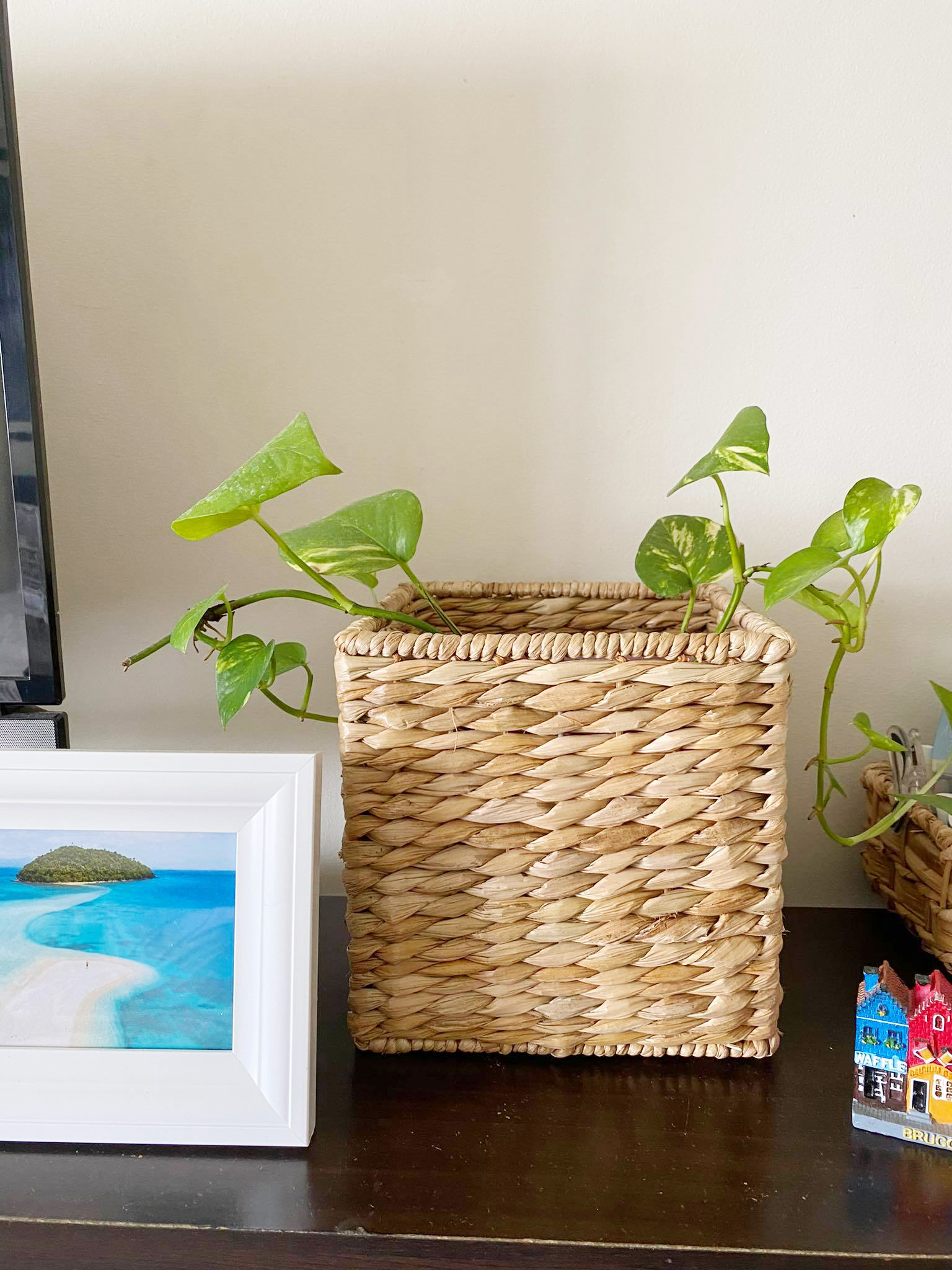 Common English names: Golden pothos, Devil's Ivy
It produces shiny green and yellow mottled leaves. A popular houseplant because it is easy to grow even in indoors. It's a creeping vine shape suitable for hanging pots. New plants can be grown from cuttings. Its leaves are poisonous so don't let small children or pets ingest them.
Tillandsia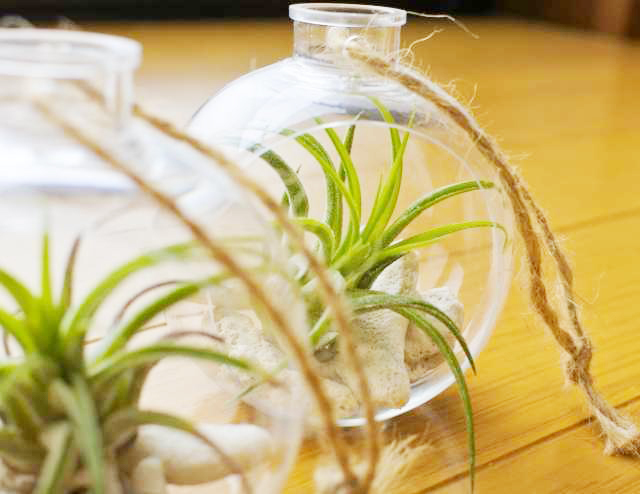 Common English names: Air Plant, Sky Plant, Tillandsia
A unique plant that grows without roots. Since it does not require soil to grow, it gives people the freedom to be creative with their Air Plant displays. The plants enjoy bright light, and can rot from too much watering. Various species of Air Plants are available in plant shops across the country.
Monstera deliciosa
Common English names: Monstera
A large plant with notched leaves larger than the palm of the hand. It has aerial roots that absorb water and nutrients in the air that also support it when climbing surfaces.
---
 This first appeared in Philippine Primer's English and Japanese Magazines May 2021 issue