Okada Manila Receives Second Forbes Five-Star Rating
Luxury hotel Okada Manila received its second Five-star Rating from Forbes Travel Guide's (FTG) 2021 Star Awards.
The Coral Lounge/IMAGE from Okada Manila
According to the prestigious travel guide's website, Okada Manila is one of the newest additions to the thriving hospitality scene in Manila. "Situated on the Entertainment City gaming strip, the 993-room hotel and casino occupies an ideal locale, just a few minutes away from the airport and in the center of the action. While the property is surrounded by malls, theaters and the gorgeous Manila Bay, there's so much more to explore within its 108 acres. Divided into the Pearl Wing and Coral Wing and connected by a golden skybridge, the building has marble interiors that are lavishly adorned with jewels, precious stones, and vibrant shades of plum and blush, giving it a warm sense of welcome and easing you into an enjoyable and luxuriously relaxing stay." it added.
Also read: Philippine Primer's guide to Okada Manila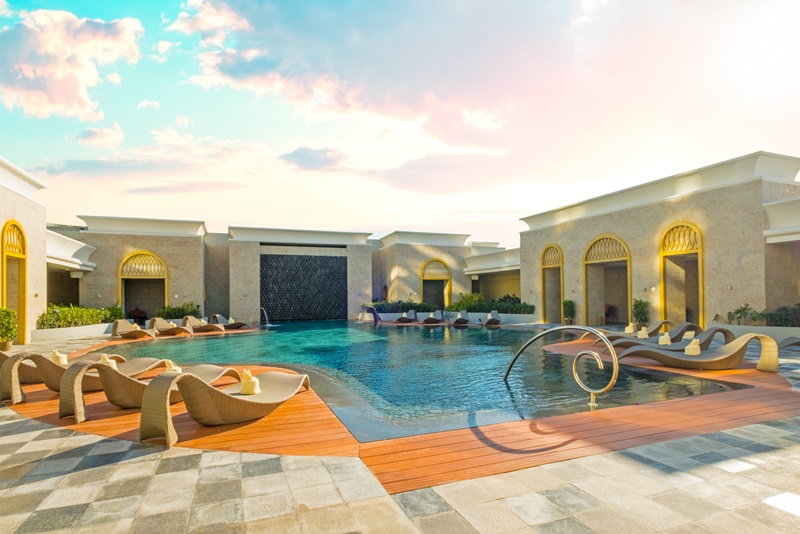 The Retreat Spa/IMAGE from Okada Manila
This achievement highlights Okada Manila's world-class amenities, friendly and warm staff, unforgettable food, among others, making it on par with the best of best in the hospitality business.
Okada Manila also strictly adheres to health protocols according to IATF and DOT guidelines to safeguard the health and safety of its guests and staff against COVID-19 to allow them to thrive in the new normal.
This year, the annual list features 283 Five-Star, 576 Four-Star, and 438 Recommended hotels; 73 Five-Star, 136 Four-Star and 77 Recommended restaurants; and 90 Five-Star and 200 Four-Star spas all over the world.
To view this year's full Star Ratings and see a detailed description of Forbes Travel Guide's evaluation criteria, visit Forbes Travel Guide's website. To learn more about Okada Manila, visit their website, like them on Facebook, or follow them on Instagram.
_______________________________________________________________________________________________________
Source: Forbes Travel Guide