LIST: Catering Services That Offers Food Trays for Intimate Holiday Feasts at Home
Food is the life of Christmas parties, gatherings, and family reunions every holiday season and preparing each holiday meal already takes a lot of time to prepare.
But since there is still a pandemic and parties are not allowed in Metro Manila, we might as well celebrate the holidays at home with an intimate dinner with family and close friends instead.
If you are having a last-minute dilemma on what food should you have for your holiday potluck feast, we listed down catering services and some restaurants in the metro that offer food trays and ready-to-eat meals that will leave your guests impressed!
Bizu Catering Studio 
Bizu Catering Studio is an offshoot of the Bistro or Cafe concept. They deliver gourmet fare, delectable pastries, professional service, and tasteful styling to every momentous celebration such as showers, birthdays, anniversaries, launches, and even weddings.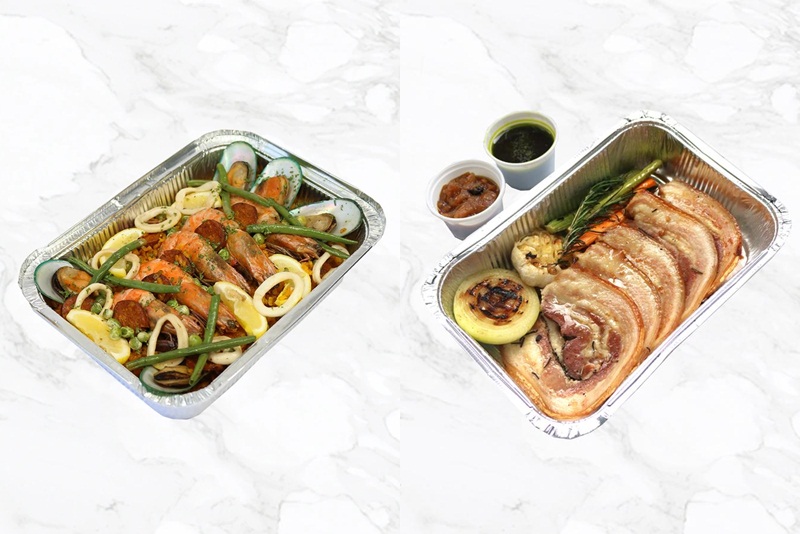 IMAGE Bizu Catering Studio website
They offer a set selection of Ready-to-eat Dishes and Family Sets. For catering events, they have their own dining and kitchen staff included in preparing the food and the service as well as all equipment needed to the location.
Rate: Php 655 to Php 1,550 per serving
Contact: 0915-300-6082 / 0917-634-6379
Facebook: facebook.com/BizuCateringStudio
Instagram: instagram.com/bizucateringstudio

Old Swiss Inn Restaurant
IMAGE Old Swiss Inn Instagram
They offer Swiss dishes such as classic fried cheese fondue, cut beef, seafood fondue, and chocolate fondue with pure Swiss chocolates. 
Old Swiss Inn has Party Trays good for 8 to 12 people as well as Packed Meals for a minimum of 10 packs. They also deliver meals for Zoom meetings within Metro Manila.
Rate: Party Trays (Php 1,350 to Php 2,900); Packed Meals (Php 350 or Php 450 per pack)
Contact: 0918-999-9555
Facebook: facebook.com/oldswissinnrestaurant
Website: oldswissinn.com
Lugang Cafe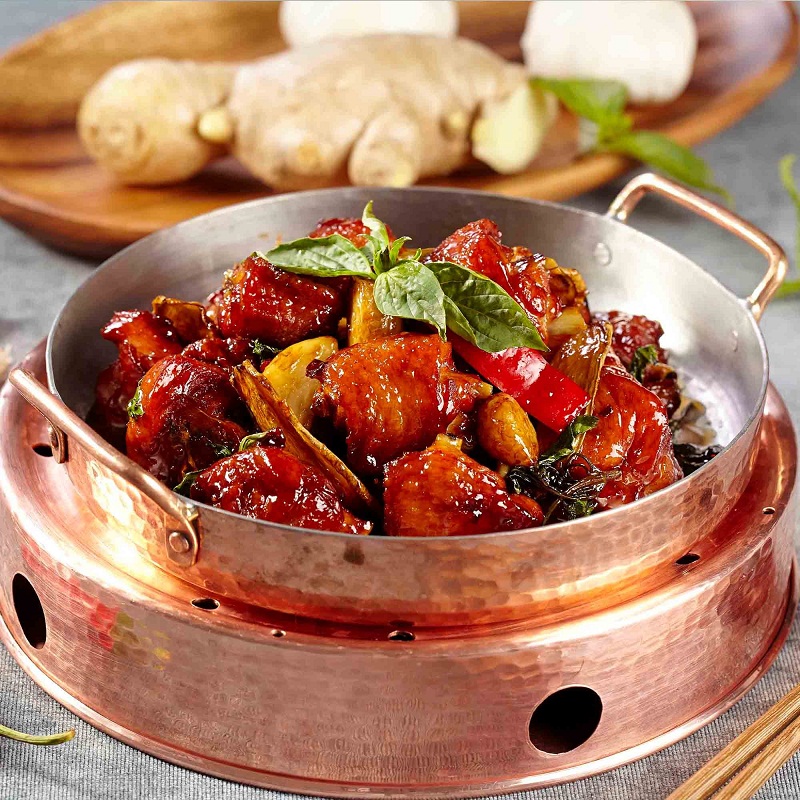 IMAGE Lugang Cafe website
Lugang Cafe is the first branch outside China and is a pioneer of contemporary Taiwanese cuisine in the Philippines. They offer Packed Meals with a minimum of 12 orders per set. Each set includes a choice of main dishes, fried rice, and side dishes.
They also have a Christmas Feast at Home for Php 2,888 good for 5 persons. Delivery areas are within Ortigas, Makati, and San Juan only.
Rate: Starts at Php 280 to Php 480/head
Contact: 02-8931-6436 (Ortigas) / 02-8403-3303 (Makati) / 02-7753-6516 (San Juan)
Website: lugangcafe.com.ph
Carlito's Catering PH
Carlito's Catering is a full-service catering company that specializes in corporate and private functions.
IMAGE Carlito's Catering Facebook
They have a wide repertoire of dishes that showcases the varied cuisines of the world—from Chinese, Japanese, Filipino, Thai, Korean, Middle Eastern, and Indian to French, Italian German, Swiss, Spanish, American, and Mexican.
Customers are free to mix and match cuisines according to their preferences. They only do food deliveries for small events, with each food individually packed in disposable containers.
Rate: Php 280 to Php 300 per serving
Contact: 0917-125-7264
Facebook: facebook.com/carlitoscateringph
Instagram: instagram.com/carlitoscateringph
K. by Cunanan Catering
K. by Cunanan Catering opened in 2005 as a contemporary catering brand in Manila. They specialize in crafting gathering feasts out of a vision for affairs of food, experience, and service.
IMAGE K. by Cunanan Instagram
Their bestsellers include the Orzo Salad, Penne Mushroom Cream, Porchetta, and Slow-cooked Angus Short Plate with Ponzu to mention a few.
For contactless events, they recommend individual food trays, which can be delivered for lunch or dinner and comes with heating instructions.
Rate: Php 990 to Php 2,110 (4 to 5 pax); Php 1,350 to Php 2,410 (6 to 8 pax); Php 1,360 to Php 2,950 (8 to 10 pax)
Instagram: instagram.com/kbycunanan
Website: kbycunanancatering.com
FOODTRAY2GO
A one-stop-shop for all food cravings, FOODTRAY2GO offers a variety of Eastern and Western cuisines for appetizers, meat, seafood, pasta, vegetables, dessert, and food trays or packed meals.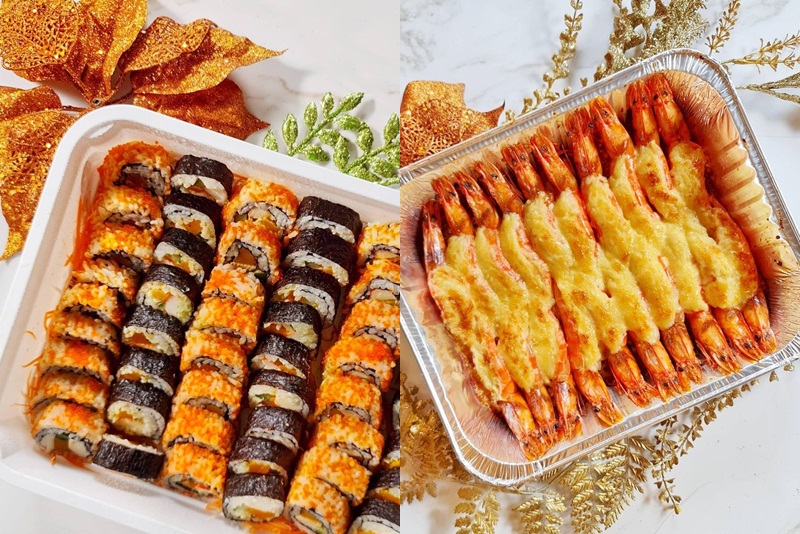 IMAGE FOODTRAY2GO Instagram
They have a wide food selection of over 100+ appetizing and freshly cooked food at affordable prices made fresh and ready to serve. FOODTRAY2GO accepts a minimum of 10 orders with each food tray packed individually in disposable containers for safety.
Rate: Php 99 to Php 275 per serving
Contact: 0917-702-6395 (Viber) / 02-7577-8386
Instagram: instagram.com/foodtray2go
Website: foodtray2go.com
Hizon's Catering
Hizon's Catering specializes in fully customizable catering packages for special events such as weddings, birthday parties, private parties, etc.
IMAGE Hizon's Catering Facebook
For those who will have a small contactless celebration, their Packed Meals and Private Party offerings are complete with breakfast, lunch, and dinner meals that you can choose from.
They accept a minimum order of 30 pax with free delivery within Metro Manila for a minimum order of Php 1,000.
Rate: Starts at Php 110 to Php 185 per packed meal
Facebook: facebook.com/foodorderbyhizons
Website: hizonscatering.com
The Creamery Catering
IMAGE The Creamery Catering Facebook
The Creamery is headed by gourmand extraordinaire Michelle Chang-Co. It has been in the catering service industry for the past 4 years. They stand out with their creative menu offering and fresh and well-cooked dishes, all offered at very reasonable prices.
They offer Heat & Serve Packs, Ready-to-Cook Packs, and Party Trays for small celebrations. For individually packed meals, they use disposable containers and corn starch packaging.
Rate: Starts at Php 605 to Php 670
Contact: 02-8477-8528 / 02-8477-8018 / 02-8477-8322 / 0917-880-0203 / 0925-580-0203
Facebook: facebook.com/thecreamerycatering
Instagram: instagram.com/creamerycatering
Do you know other catering services that offer food trays this holiday? Share it with us in the comments below!
---
Featured image grabbed from Carlito's Catering, Bizu Catering Studio, and FOODTRAY2Go
This also appeared in Philippine Primer's Japanese and English magazines December 2020 issue