DOT Reopens Ilocos Norte to Luzon Tourist Starting Oct 15!
Ilocos Norte promises a beautiful medley of man-made and natural wonders including panoramic ocean views, a breathtaking wind farm, baroque architecture, and sand dunes adventure.
Now, amidst the pandemic, Ilocos Norte is finally reopening its doors to tourists from Luzon starting October 15, 2020! As stated by Tourism Secretary Bernadette Romulo-Puyat, even those coming from areas that are still under general community quarantine (GCQ) are welcomed to visit Ilocos Norte.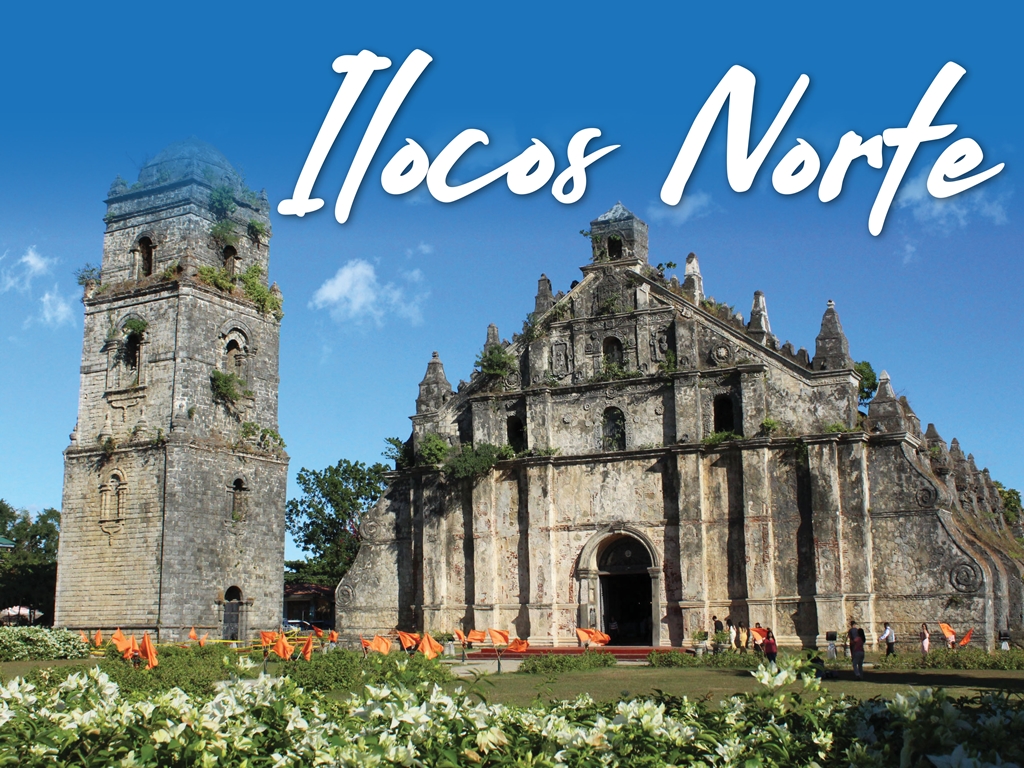 Meanwhile, to effectively monitor the movement and still practice safety measures, Ilocos Norte set an initial target number of 50 tourists per day.
The tourism chief announced that the DOT shall introduce a visitor management system to the province, akin to the Visitor Information and Travel Assistance or VIS.I.T.A. platform it provided to Baguio City, through the Tourism Promotions Board (TPB).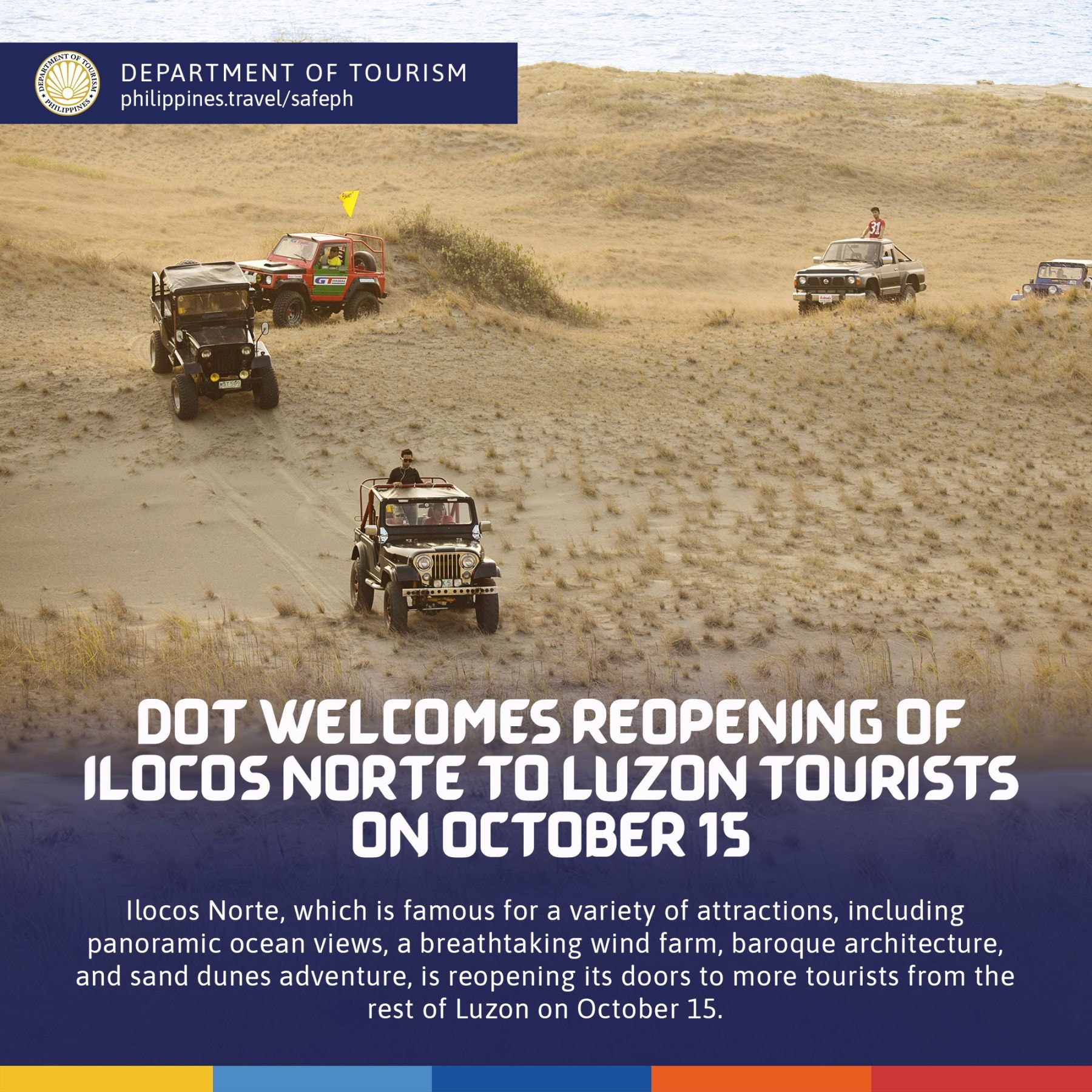 IMAGE / Department of Tourism's Facebook Page
"With the pandemic and the virus still among us, the DOT realizes the importance of harnessing the full potential of digital or 'contactless' technology to avoid transmissions as domestic tourism is reopened. In the event that a COVID-19 positive tourist manages to enter any of the country's tourism destinations, contact tracing must be fast and seamless," Puyat said.
The DOT will continue to extend support to the provincial government by ensuring that necessary health and safety protocols are strictly enforced in tourist sites, hotels, and other tourism-related establishments that seek to accommodate tourists from Luzon.
"As of today, the DOT has issued certificates of authority to a total of 208 hotels and resorts in Ilocos Norte. Through our Regional Office, these establishments will be regularly checked for compliance with health and safety standards," Puyat explained.
Meanwhile, the tourism chief also reminded tourists looking to visit the province to respect and follow the province's protocols for travelers.
A negative RT-PCR result is required within 48 hours before entry to the region and travelers are urged to stay at home from the time they undergo the required RT-PCR test up until the schedule of travel as a precaution. Masks, face shields, and physical distancing in public shall be implemented as well.
---
This is a press release. Minor edits were made prior to publishing.
Source: Department of Tourism