YouTube to Take Down Content With Misleading COVID-19 Info
Spam, scams, and deceptive content have always been banned from YouTube and even more so now when the public are constantly looking for information on the COVID-19 pandemic that is spread around the world right now.
In a blog post by Sundar Pichai, CEO of Google and Alphabet, he stated that the company has already taken down thousands of videos "related to dangerous or misleading coronavirus information."
Check out YouTube's spam, deceptive practices & scams policies on their website.
IMAGE from YouTube Google Support
Currently, YouTube is using their homepage to direct users to videos and sites that are locally relevant public health agencies. "We're highlighting content from authoritative sources when people search for COVID-19 and inserting information panels to provide additional context from high-quality sources."
For users in the Philippines, you may have noticed a listing of "COVID-19 news" under the Home tab of your YouTube account as well as the featured "Learn More" button which will direct you to the COVID-19 case tracker by the Department of Health (DOH).
Also read: Reliable Sites and Database for Updates on COVID-19
On the same note, Facebook launched the COVID-19 Information Center you may have noticed on your News Feed for "real-time updates from national health authorities and global organizations, such as the WHO" according to a blog post last March 25 by Nick Clegg, VP of Global Affairs and Communications.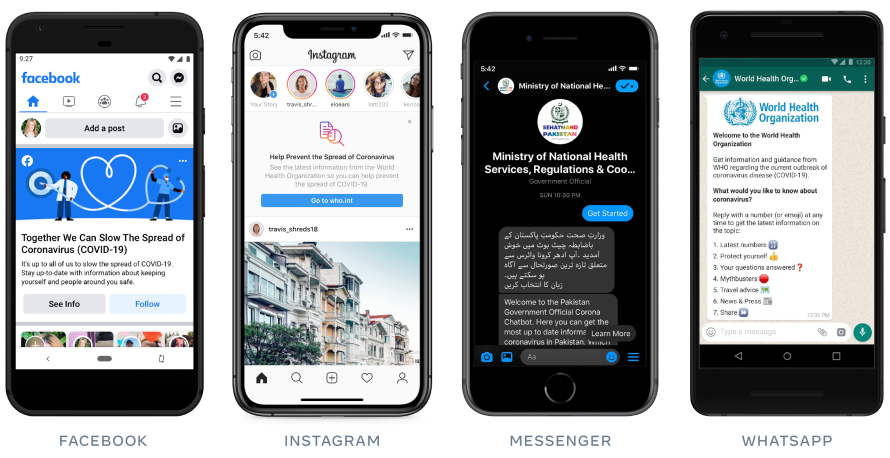 /IMAGE grabbed from Facebook Newsroom
The blog mentioned that Facebook has been taking down COVID-19 related misinformation that makes false claims about cures, treatments, and more.
"Once a post is rated false by a fact-checker, we reduce its distribution so fewer people see it, and we show strong warning labels and notifications to people who still come across it, try to share it or already have."
Parents: check out these experts sharing their best tips for talking to your kids about COVID-19 → https://yt.be/TZH3

YouTubeさんの投稿 2020年4月4日土曜日
---
Sources: YouTube Help, Facebook Newsroom