Commission on Elections Suspends Voter Registration Until June 30
The Commission on Elections (COMELEC) has announced on April 25 that they will be suspending the voter registration for the May 2022 election until June 30, 2020. The anew suspension is once again due to the extension of the Enhanced Community Quarantine (ECQ) in the high-risk areas and the imposition of General Community Quarantine (GCQ) in moderate-risk and low-risk areas affected by COVID-19.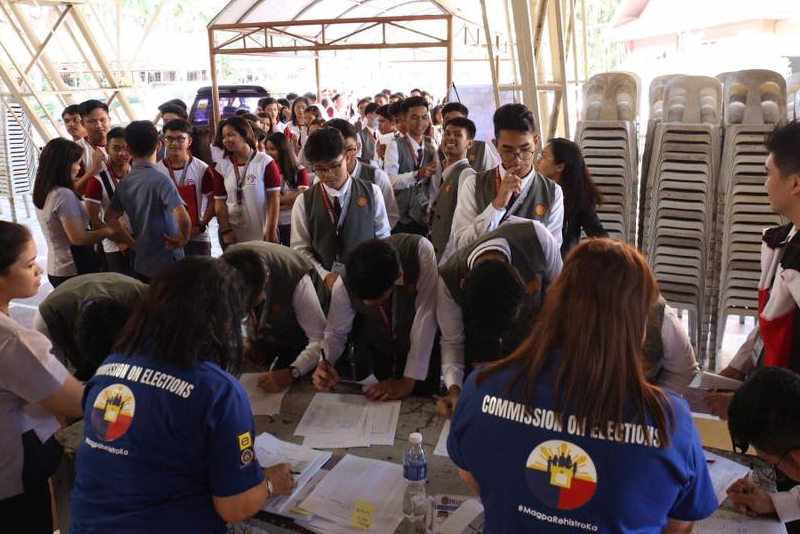 The registration was temporarily suspended from March 31 to April 30, 2020, due to the ECQ mandated in Luzon and other places in the country to combat the spread of COVID-19. But as President Rodrigo Duterte announced the extension of the ECQ until May 15, 2020, the COMELEC decided to suspend the voter registration once again.
Also Read: Enhanced Community Quarantine Extended in Metro Manila, Other 'High-Risk' Provinces
This is the 3rd suspension of the voter registration since COVID-19 cases rise in the country. Thus, the suspension from May 1 until June 30 is said to give enough time for the COMELEC to prepare guidelines and safety measures against COVID-19.
Press Release: Voter Registration Suspended AnewUPDATE, 1:06 P.M. >>> ERRATUM: Only the conduct of Voter Registration…

COMELECさんの投稿 2020年4月24日金曜日
Once the office of the COMELEC and satellite registration offices resume its operations, they will be accepting applications from Monday to Saturday, including holidays, from 8 a.m. to 5 p.m.
Aside from registration, the following transactions will be accepted once the registration resumes and the office of the COMELEC reopens:
Transfer of registration of records
Change/Correction of data in the registration record
Reactivation of record
Reinstatement of name on the list of voters
To be eligible to register as a voter, one must have the following qualifications:
At least 18 years of age on or before May 9, 2022
Must be a resident of the Philippines for at least a year
A resident at the place he/she is residing for at least six months on or before the Election Day
Not disqualified by the law
‪ICYMI: #VoterReg2020 is ongoing! Take note of the documentary requirements for registration and other types of application.‬‪#MagpaRehistroKa ‬

COMELECさんの投稿 2020年2月2日日曜日
Registered voters or those who are unsure if they have already registered can check out COMELEC's precinct finder to see if your name is already on the list.
The last presidential and vice-presidential elections were held in 2016 which put President Rodrigo Duterte and Vice President Leni Robredo in office. Meanwhile, the last senatorial elections were held in June 2019.
For more updates and information regarding voter registration as well as a complete list of satellite registration offices and their schedule, you can check out COMELEC's website and their social media pages.
---
Sources: Philippine News Agency, Commission on Election, NAMFREL
Image grabbed from COMELEC