Primer's COVID-19 Daily Update: March 30, 2020
To keep you in the loop on the recent COVID-19 situation in the Philippines, Philippine Primer rounded up the latest updates you need to know:
Number of cases
The number of COVID-19 patients as of March 30, 4 p.m. has been raised to 1,546 cases with 78 deaths. The number of recoveries remains at 42.
During the live Department of Health (DOH) presscon today, USec. Maria Rosario Vergeire ascertained that the increase in the number of cases is due to the increased testing centers in the country and the test kits that are being distributed.
DOH COVID-19 CASE BULLETIN #0164:00PM, 30 March 2020UPDATES: As of 4:00PM today, the Department of Health reports 128…
First approved local replicated PPE to go into mass production
The Office of the Vice President coordinated with fashion designer Mich Dulce to reproduce a protective suit for medical frontliners. "The one approved was made by Joey Socco using Tafetta Silver Back Lining," announced Vice President Robredo. "We can go full steam into production now."
A few days ago, we made a call to our local fashion designers to help design a protective suit for our medical…
Food and Drug Administration (FDA) Philippines approves rapid COVID-19 test kits
In an official press release, FDA Director-General Eric Domingo clarifies that this product is strictly for medical professional use only and not intended for personal use. The test kits measure antibodies and not the viral load itself and therefore will still require confirmatory testing.
To read the FDA press statement, visit the FDA official website. They have also released a FAQS regarding the rapid diagnostic tests in Tagalog.
FDA clarifies that the COVID-19 rapid diagnostic test kits cannot be bought or used by individuals. Only clinics and hospitals are allowed to use the kits.
Philippine Ambassador to Beijing Jose Santiago Sta. Romana in talks to deploy Chinese doctors to PH
Amb. Sta. Romana confirmed over a live phone interview that the government is in talks to deploy Chinese doctors to the Philippines to share knowledge and skills in the battle against COVID-19.
Locally-developed COVID-19 test kits expected to be approved by April 1
Once approved, the test kits developed by the Philippines-National Institutes of Health (UP-NIH), the company, Manila HealthTek Inc., will be manufacturing 120,000 test kits.
From April 4 to 25, there will be a field implementation for the 26,000 testing kits funded under the Department of Science and Technology (DOST) and the University of the UP-NIH Project.
Medevac plane that crashed last night is undergoing investigation
An aircraft with registry number RP-C5880 encountered an accident at Ninoy Aquino International Airport's (NAIA) at around 8 p.m. on March 29. As per the flight's manifest, the aircraft was carrying eight (8) persons on board (6 crew and 2 passengers) including medical practitioners, a patient, and a companion.
The cockpit voice recorder (CVR) of the Agusta WW24 aircraft has been recovered from the scene.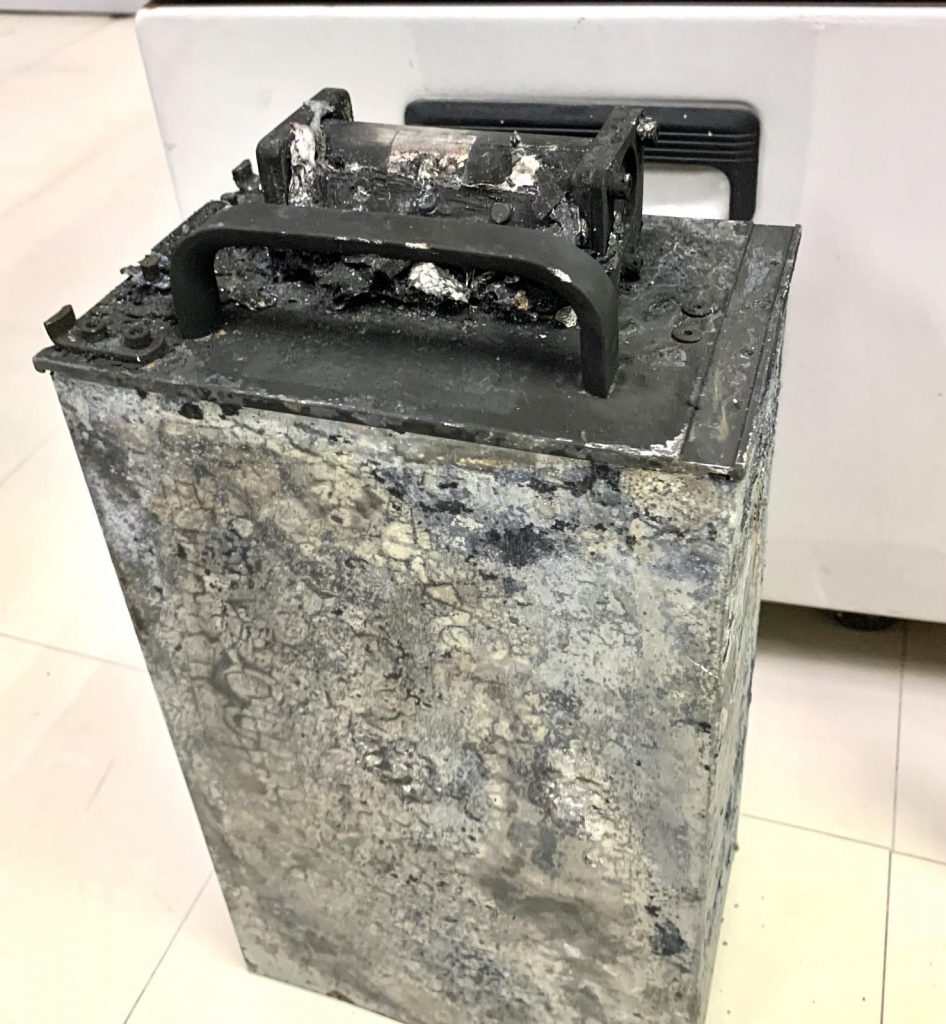 IMAGE provided by Civil Aviation Authority of the Philippines (CAAP)
UP Dental Alumni Association offers free online consultation
The public can now consult with volunteer dentists from the UP Dental Alumni Association from 8 a.m. to 10 p.m. from Monday to Sunday through the Facebook public group, UP Dentista para sa Bayan.
The UP Dental Alumni Association recognizes the need for quality dental consultation during this time of Enhanced Community Quarantine. As a
public service, we would like to connect you with UP Dentists who offer expert advice for your dental concerns.#DentistaParaSaBayan pic.twitter.com/Eu05k6NEcv

— UP Dentista Para sa Bayan (@UPDentistaBayan) March 28, 2020
Department of Finance receives Php 10 billion of dividend contributions
Dividends from the Manila International Airport Authority (MIAA), Civil Aviation Authority of the Philippines (CAAP) and Philippine Ports Authority (PPA) are to help fund government-led efforts in defeating the novel coronavirus (COVID-19) pandemic.
According to Transportation Secretary Arthur Tugade, the dividends remitted by the three DOTr agencies will greatly help in funding the government's campaign against COVID-19, as well as other government projects. Read the full PR from DOF from their official website.
BTR RECEIVES P10-B GOCC DIVIDENDS FROM DOTR FOR COVID-19 RESPONSEFinance Secretary Carlos Dominguez III has thanked…
Quezon City set to open a second temporary quarantine facility for PUIs tomorrow
Mayor Joy Belmonte disclosed that the quarantine facility, dubbed as Hope II, will be housed at the sprawling Quezon City University (QCU) Complex in Novaliches, Quezon City.
According to the PR from the office of QC's Mayor Belmonte, Hope-1 currently houses 10 COVID-19 positive patients and 24 PUIs.
Also read: