AirAsia Introduces Flights to General Santos City and Zamboanga
Starting March 29, 2020, you can now fly directly from Clark and Cebu to General Santos City to Zamboanga via AirAsia! This is part of the airline's ever expanding list of domestic routes.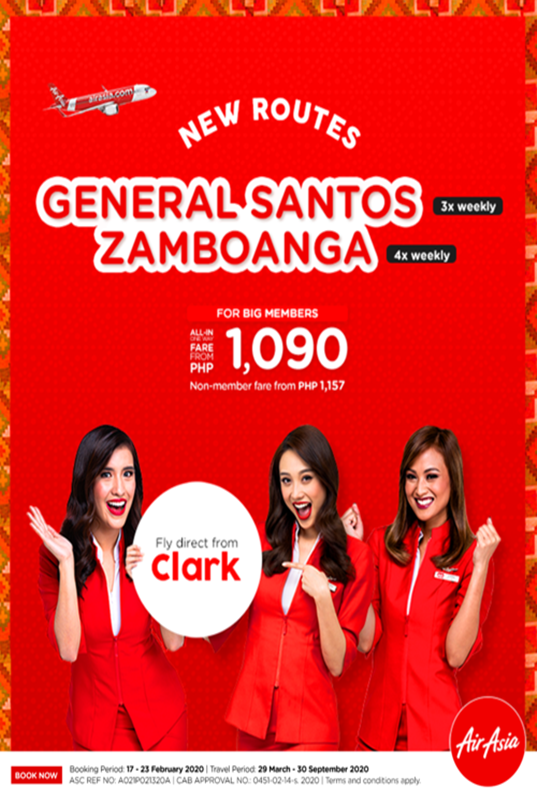 Hailed as the "Tuna Capital of the Philippines," General Santos City (GenSan) is known to have the largest tuna display in the world. Travelers can enjoy all kinds of activities in the city including historical, agricultural, hill, and of course, tuna tours.
Happy Tuna Festival Metro GenSan! ;)#MegaTunaFuninMetroGenSan #TunaFestival2018

Travelling Jamesさんの投稿 2018年9月5日水曜日
AirAsia Philippines CEO Ricky Isla said, "We are pleased to announce our new domestic destination for the year, General Santos. Our General Santos flights will provide access to Mindanao, a beautiful region rich in culture and history. I am confident that AirAsia's announcement of these new flights will contribute to local tourism and the economy."
Flights to General Santos city will run three times weekly for flights to and from Clark while Cebu to GenSan flights will run daily.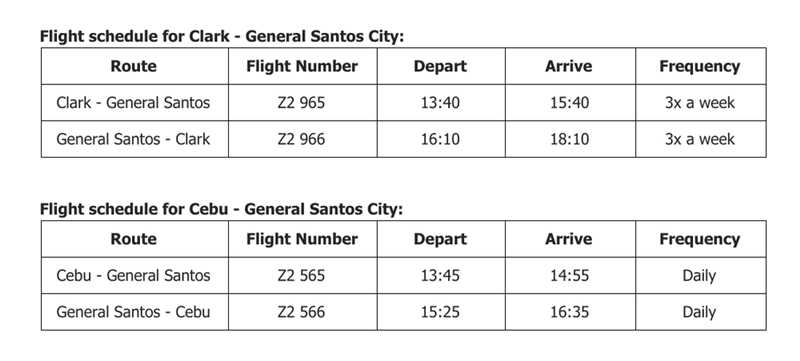 Zamboanga, known as "Asia's Latin City" is brimming with natural resources. It's also an ideal place to experience nature and culture. Interestingly enough, Zamboanga is also known as the country's "Sardine Capital" as it supplies the majority of the country's canned sardines.
Despite being a center of trade and commerce, much of Zamboanga's treasures are preserved. You can expect a rich cultural heritage, serene landscapes, and unspoiled beaches when you head to this city.
A GLIMPSE FROM ZAMBOANGA CITY. THE HOST FOR THE 13TH NATIONAL ROVER MOOT FOR MINDANAO…LIKE ALL ZAMBOANGUEÑOS SAY "BIENVENIDOS A CIUDAD DE ZAMBOANGA"!Featuring the Pink Sand Island of Las Islas de Sta. Cruz (Off – Site Activity) VENE YA Y PACIA NA ZAMBOANGA….Credits to Cedrick Ced Zabala for the Video…

Claime Jayさんの投稿 2018年8月7日火曜日
"The launching of the new route is in support of Tourism Secretary Bernadette Romulo Puyat's push for a livelier tourism within the Philippines and her department's campaign, 'It's More Fun in the Philippines,'" said Isla.
To celebrate the addition of this city to AirAsia's local flight destinations, AirAsia is offering all-in promotional fares from Clark to Zamboanga for as low as Php 1,090 for BIG Loyalty Members and Php 1,157 for non-members. Further, fares from Cebu to Zamboanga can be availed for as low as Php 990 for members and Php 1,057 for non-members.
Flights to General Santos City from Clark and Cebu will run three to four times weekly.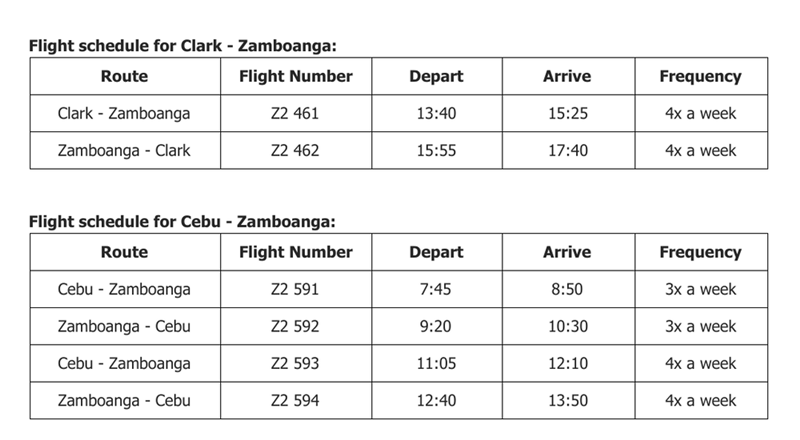 Bookings to both destinations can be made through the AirAsia website and AirAsia mobile application.
Also read:
---
Source: AirAsia's official press releases
Images grabbed from AirAsia's official website.