Hotel Okura Manila Launches Premium Japanese Sake Flight
Yamazato, the Okura Hotels and Resorts' signature Japanese fine dining restaurant has launched a premium Japanese sake flight featuring a collection of three exclusive varieties to showcase unique flavors and craftsmanship.
Adventurous sake lovers can indulge in 60ml pours of Hakushika Tokusen Ginjo Namachozo, Honjozo Namachozo, and Gouka Sennenju Junmai Daiginjo.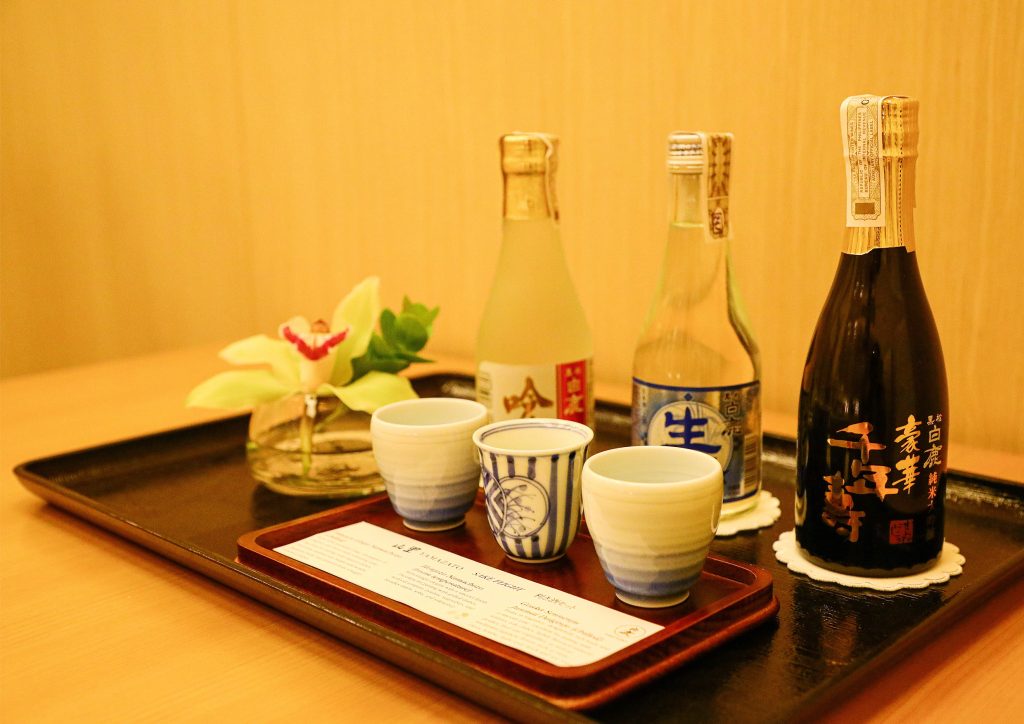 Located on the second floor of Hotel Okura Manila and currently accessible through the Newport Grand Wing at Resorts World Manila, Yamazato has added the premium Japanese sake flight to an extensive collection of world-class beverage offerings.
Also read: Hotel Okura Manila Welcomes Guest from the First Half of 2020
Guests can experience the curated flight of three Hakushika sakes for Php 880+++, excluding service charge and other applicable government taxes, until February 29, 2020.
Not familiar with Hakushika sakes? Here's a little guide!
Hakushika is one of Japan's well-renowned sake breweries enjoying increasing popularity throughout the world, paired with a wide range of Japanese dishes or appreciated on its own. They brew their sake at Nishinomiya, using the famed "miyamizu", pure water that springs from Mt. Rokko.
As white rice is stripped of its husk, washed and steam-cooked, cultivated rice koji is sprinkled to provide the essential enzymes for making yeast grow. The mixture is left to ferment over several days, and will be pressed, filtered, and blended into sake.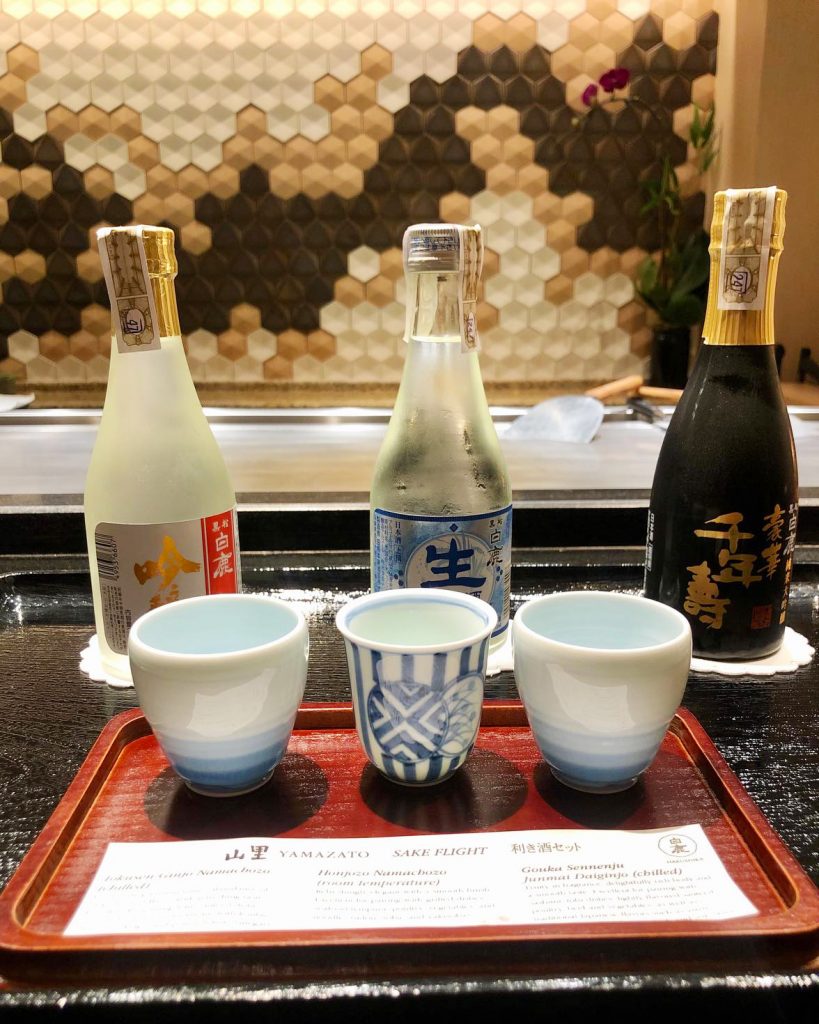 Hakushika Tokusen Ginjo Namachozo
Brewed with premium sake rice, Hakushika Ginjo Namachozo is matured at low temperatures in an unpasteurized "nama" state. It is only pasteurized right before bottling, giving it a fresh, crisp, and refreshing taste. Best served chilled, it is excellent for pairing with sautéed dishes, fried dishes, seafood with konbu (Japanese kelp), and ponzu-seasoned (citrus vinegar) dishes.
Hakushika Honjozo Namachozo
The Hakushika Honjozo Namachozo, refreshingly elegant with a smooth finish, is a premium sake to which a small amount of brewer's alcohol is added to enhance the flavor. It is a pleasant accompaniment to grilled dishes, seafood tempura, poultry, vegetables, and noodles (udon, soba, yakisoba).
Hakushika Gouka Sennenju Junmai Daiginjo
Awarded the 2011 Monde Selection Grand Gold Medal in Brussels, the elegant Hakushika Gouka Sennenju Junmai Daiginjo is fruity in fragrance, with a delightfully rich body and smooth taste. The recommended pairings are sashimi, tofu dishes, lightly flavored sautéed poultry, beef, and vegetables, as well as traditional Japanese flavors such as yuzu citrus, konbu, dashi, and soy sauce.
Sake can be enjoyed warm, room temperature or chilled depending on the type of sake served, the season or climate, and personal preference. A warm cup of Junmai sake is enjoyable during a cold day, while a chilled glass of draft sake is well-suited for a warm summer day.
Yamazato is open on Tuesdays to Sundays from 11:30 a.m. to 2:30 p.m. and 6:00 p.m. to 10:00 p.m. For more information, visit hotelokuramanila.com or follow them on Facebook and Instagram.
---
This is a press release. Minor edits were made prior to publishing.
Images courtesy of Hotel Okura Manila