PTAA's 27th Travel Tour Expo Opens Today
We are back with the annual gathering of travel and hospitality industries from various countries to offer the best travel opportunities to the public. The 27th Travel Tour Expo (TTE) will run this February 7 to 9 at the SMX Convention Center in Pasay City!
Catch renowned airline companies, top travel agencies and tour providers at the three-day event. The general admission fee is Php 70 and Php 50 for senior citizens.
Also read: Score Great Deals at the 27th PTAA Travel Tour Expo This February 2020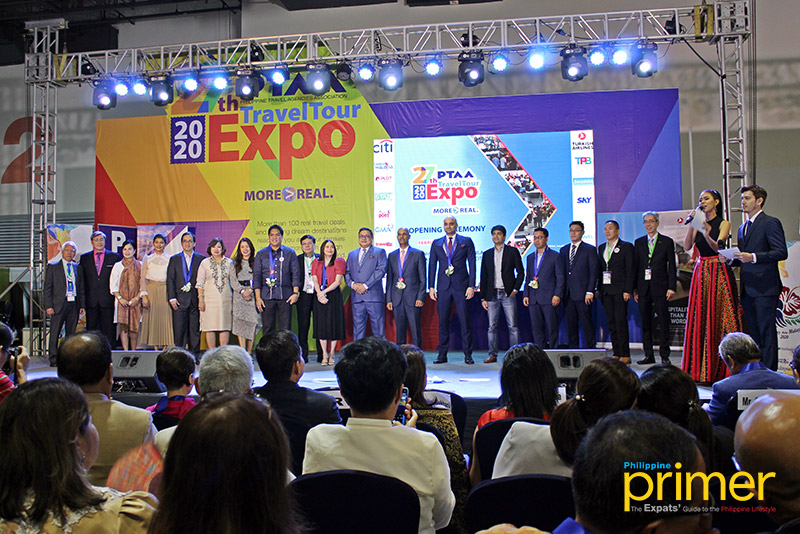 The opening ceremony yesterday gathered distinguished guests including PTAA President Ritchie Tuano, DOT Secretary Bernadette Romulo-Puyat, Mukul Sukhani from Citibank, Erhan Balaban General Manager of Manila Turkish Airlines, and Zaidi Bin Kassim, Director of Tourism Malaysia.
In Tuano's opening remarks, he stated that this year's event is "a vehicle to achieve the Department of Tourism's target of 9.2 million international visitors this 2020."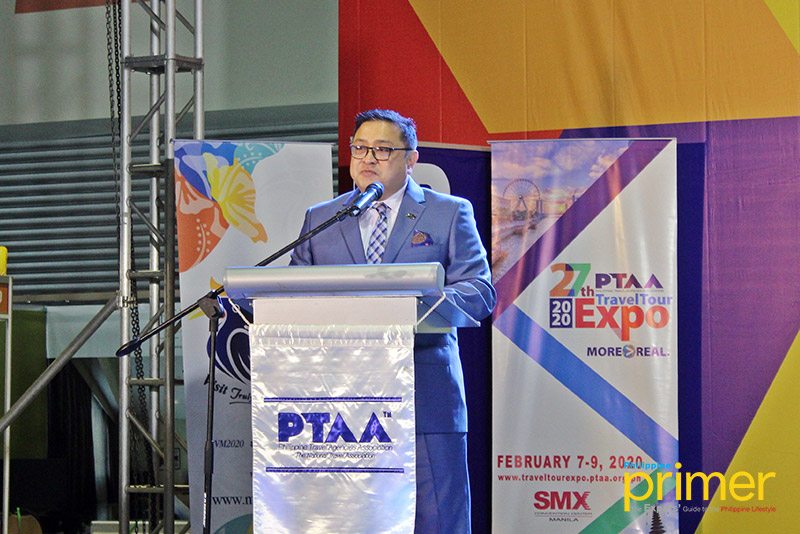 He also mentioned how the event is working with the Department of Health (DOH) to prepare the PTAA for any health and safety threats that may arise. There will be mandatory body temperature checks, hand sanitizers, and alcohol dispensers around the venue.
The keynote address was given by Secretary Bernadette Romulo-Puyat wherein she praised TTE for becoming the "go-to (event) for every budget-conscious travel-loving and fun-seeking Filipino and foreigner alike."
"The year 2019 was a landmark year for our industry," Puyat said. "We breached the 8 million mark in foreign visitor arrivals, a first in the history of our country's tourism."
She also presented new tourism advertisements promoting not only the products and destinations but more on the lesser-known destinations in the country.
The DOT Secretary also promoted upcoming events such as the 2nd Philippine Dive Expo happening from July 31 to August 2 at Cebu. The Philippines was awarded as the Best Diving Destination from the World Travel Expo in Muscat, Oman held last November 2019.
She also invited the support of the industry leaders for the 19th Philippine Travel Exchange (Phitex), the largest government-organized travel trade event in the country together with the Tourism Promotions Board.
Also read: 7 Travel Expos in Manila to Watch Out For
The 27th PTAA Travel Tour Expo 2020 is happening this February 7-9, from 9 a.m. to 7 p.m. at the SMX Convention Center in Pasay City. For more information and inquiries, visit the 27th PTAATravel Tour Expo website or Facebook page.