7 Travel Expos in Manila to Watch Out for
Certainly, traveling is part of your bucket list this 2020. It is somehow the best way to relieve stress, to relax, and to collect wonderful memories. Good thing, there are various travel expos happening in the country.
To help you with that, we created a list of travel expos that you should watch out this year!
BDO Travel Sale
BDO 2020 BDO Travel Sale Davao

Great deals on your next trip! Enjoy airfares as low as USD99 to Taiwan, USD250 to Korea, USD265 to Japan, USD475 to USA, USD375 to Europe and more at the BDO Travel Sale! Visit The Atrium, SM Lanang Premier on January 17 to 18, 2020 from 10:00AM to 10:00PM and on January 19, 2020 from 10:00AM to 9:00PM to get exclusive travel deals with your BDO Rewards, Credit and Debit Cards. Plus, pay at 0% interest on 3 months installment term and get billed 2 months later. Applicable to Philippine Peso credit card transactions at the event venue only. For more details, visit www.bdo.com.ph/promos/TravelSale. Terms & Conditions apply. Per DTI Fair Trade Permit No. FTEB-21085, Series of 2019.This event is powered by PLDT Home. …BDO Unibank, Inc. is regulated by the Bangko Sentral ng Pilipinas: Tel. No. (02) 708-7087; Email: consumeraffairs@bsp.gov.phThe BDO, BDO Unibank, and other BDO-related trademarks are owned by BDO Unibank, Inc.

BDO Unibankさんの投稿 2020年1月14日火曜日
It is rare to witness a month-long Travel Sale in the city. So, don't miss out on the anticipated BDO Travel Sale, which is slated from January 9 to 26, 2020. As a matter of fact, the event will take place in three Philippine cities including Manila, Davao, and Cebu.
Score great deals on airline tickets and travel packages from travel dates between January 9 to December 31, 2020, through the use of your BDO Rewards, Credit and Debit Cards.
The event features notable airlines namely Philippine Airlines, AirAsia, Japan Airlines, JetStar, All Nippon Airways, Cathay Pacific, and many more!
Also read: Fulfill Your 2020 Travel Plans With BDO Travel Sale This January
Where and when:
SMX Convention Center Aura – January 9 to 12, 2020, 10 a.m. to 8 p.m.

SM Lanang Premier – January 17 to 12, 2020, 10 a.m. to 10 p.m.; January 19, 2020, 10 a.m. to 9 p.m.


SM City Cebu – January 24 to 26, 2020, 10 a.m. to 9 p.m.
Website: bdo.com.ph
Facebook: facebook.com/BDOUnibank
PTAA Travel Tour Expo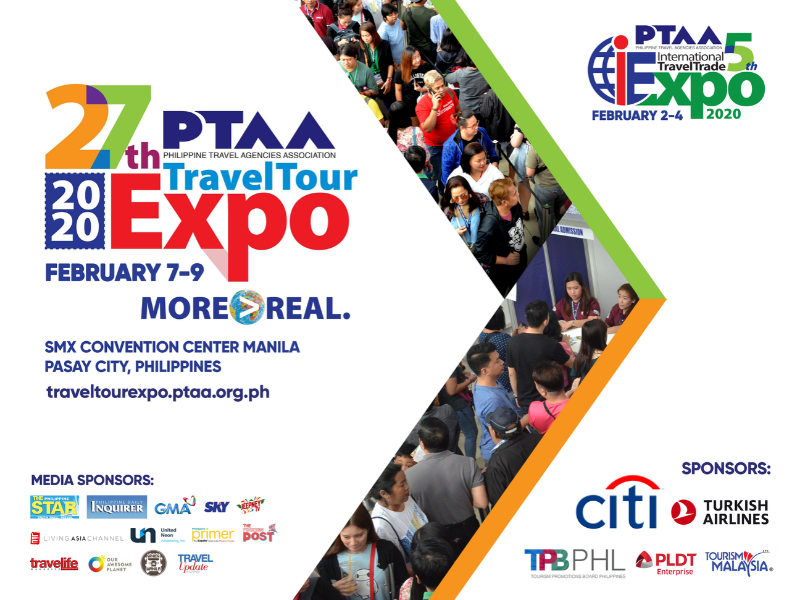 The biggest travel expo in the country is back! Accomplish your travel goals this 2020 with the 27th edition of the PTAA Travel Tour Expo, which is happening once again on February 7 to 9, 2020 at SMX Convention Center Manila.
Last 2019, PTAA Travel Tour Expo was visited by 120, 000 travelers, aiming to bring together travel agencies and tour operators to offer affordable deals to all the adventurous ones!
Expect up to 70% discounts on cruise lines, hotels, theme parks, and airline fares. Apart from that, packages apply to both solo and group travel. Whether you want to travel alone or with your loved ones, you can definitely find the perfect exclusive deals for your next trip at the PTAA Travel Tour Expo.
Also read: Score Great Deals at the 27th PTAA Travel Tour Expo This February 2020

Where: SMX Convention Center Manila, Pasay City
When: February 7 to 9, 2020
Website: traveltourexpo.ptaa.org.ph
Facebook: facebook.com/PTAA-TravelTour-Expo-2020-316125265237670
Instagram: instagram.com/ptaa_traveltour
Travel Madness Expo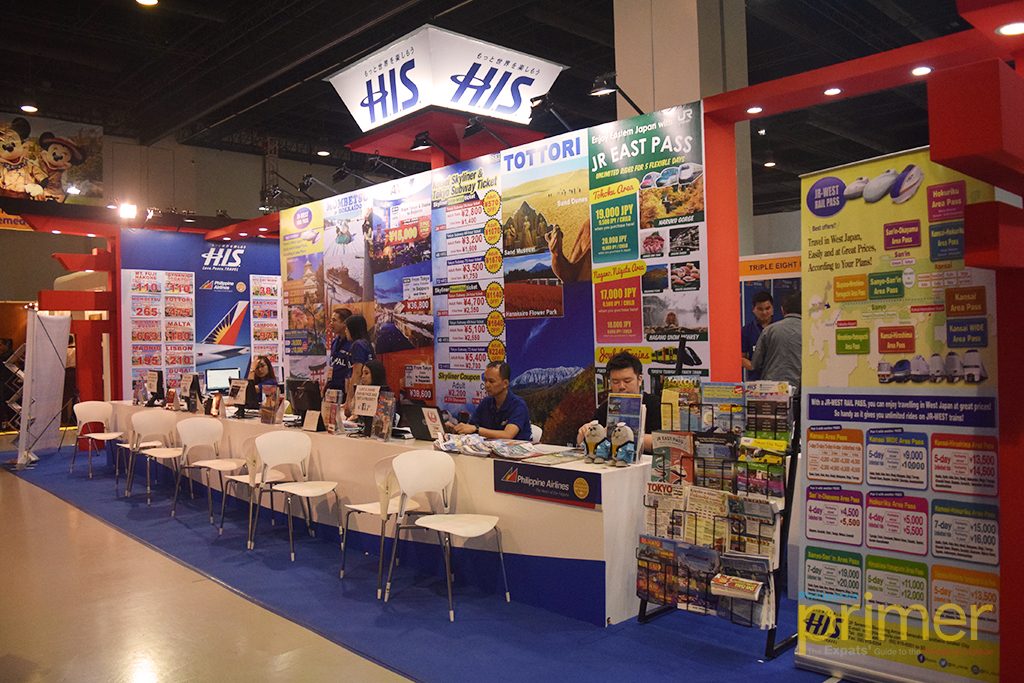 Hosted by Travel Innovators, Inc., enjoy mad travel deals at Travel Madness Expo. From domestic and international tours, you'll get to visit your dream country as there is a wide variation of affordable deals.
Apart from that, different National Tourism Organizations will showcase the best attractions in their country. Catch the annual Travel Madness Expo happening every month of July and book your tickets for the upcoming long holidays!
Website: travelmadnessexpo.com
Facebook: facebook.com/TravelMadnessPH
Instagram: instagram.com/travelmadnessph
Philippine Travel Mart
Under the leadership of the Department of Tourism, the 31st Philippine Travel Mart is the longest-running travel trade exhibition, providing opportunities to expand both domestic and foreign tourism in the country.
With a theme of Fostering Sustainable and Inclusive Tourism, the exhibition is slated on September 4 to 6, 2020 at SMX Convention Center Manila, Pasay City.
Additionally, the event puts the spotlight in their various zones namely Yellow Zone, Blue Zone, Green Zone, and Pink Zone, which highlights different aspects of tourism including entertainment products, marine sports offerings, cultural and farm tourism as well as health and wellness.
Where: SMX Convention Center Manila, Pasay City
When: September 4 to 6, 2020
Website: philtravelmart.com
Facebook: facebook.com/Philtravelmart
Travel Sale Fair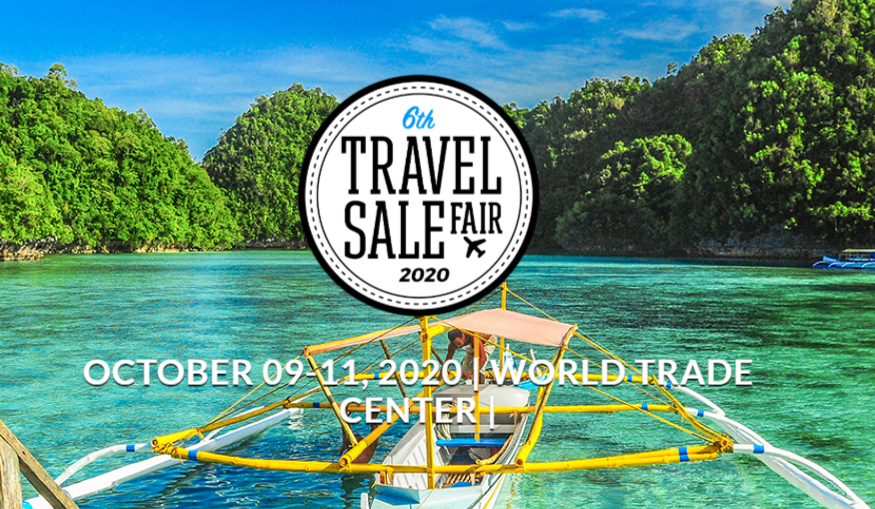 Travel Sale Fair welcomes you again this year as they will be holding their event on October 9 to 11, 2020 at World Trade Center, Pasay City. It is one of the largest tourism-related events in the metro—gathering airlines, travel agencies, hotels and resorts, theme parks and retailers.
Last 2019, the travel fair was combined with Trendsetter's Bazaar. It was attended by noteworthy personalities including DOT Undersecretary for Legal and Chief of Staff Atty. Edwin Enrile, Province of Bohol Governor Arthur C. Yap, Sangguniang Panlalawigan Tourism Committee Chairwoman Jone Jade Bautista, and many more.
Where: World Trade Center Manila, Pasay City
When: October 9 to 11, 2020
Website: travelsalefair.com
Facebook: facebook.com/travelsalefair
Instagram:instagram.com/travelsalefair
International Bazaar  
With its theme "Where the World Shops and Builds Hope," International Bazaar is a yearly event that introduces innovative products from all around the globe. Not just that, for every purchase, you'll get to help those people who are in need.
This anticipated bazaar is organized by International Bazaar, Inc., an organization who spearheads various projects through its four committees such as Education, Livelihood, Medical and Disabled and Disadvantaged.
International Bazaar usually happens every month of November so keep your eyes and ears open for their announcements this year.
Facebook: facebook.com/internationalbazaarfoundation
Instagram: instagram.com/internationalbazaarfoundation
World Travel Expo
World Travel Expo 2019 – Official AVP

Presenting the highlights of the World Travel Expo Year 4 happened last October 25, 26 & 27, 2019 at the SMX Convention Center Manila, Pasay City! Thank you to all our sponsors, exhibitors, partners and visitors!See you all again next year, bigger and better!

World Travel Expoさんの投稿 2019年10月31日木曜日
Ready your wallets as the World Travel Expo offers cheap deals for your next travel plans! The exhibition has a primary goal to be an effective channel that can help the country in global tourism. Plus, expect a number of domestic and international packages available for the guests.
World Travel Expo revolves around advantageous activities including forums, exciting activities related to travel and tourism, which are both beneficial to both exhibitors and visitors.
On the other hand, another edition of the much anticipated World Travel Expo is the World Travel Lifestyle Expo, which focuses on the two important components of tourism—Travel and Lifestyle.
Watch out for announcements via their social media pages to know when and where this year's World Travel Expo is going to happen!
Website: worldtravelexpo.com.ph
Facebook: facebook.com/worldtravelexpoph
Instagram: instagram.com/worldtravelexpoph
Which of these expos are you visiting this 2020? Share your thoughts in the comments below!