Nikkei Veinte/Veinte: What to Expect at the New Year, New Menu at Nikkei Manila
Every year, customers could expect something new in the menu of Nikkei Manila along with new restaurant concepts. Through Nikkei Veinte/Veinte, Nikkei celebrates the dawn of a new decade with new dishes with a wine buffet and premium sake pairings!
Manila's top restaurant for Peruvian-Japanese cuisine launches new dishes in partnership with Philippine Wine Merchants (PWM) and Mida Food. We were grateful to be invited to a dinner to launch their inspired new bites by Chefs Jan Barcos and Christian Cejas paired with premium sake.
The first dish, Yellow Tiradito, is a thinly sliced white fish topped with a chalaquita, a Peruvian salsa. This neutral fish works well with the tangy yellow sauce and the sweet potato strings for texture. With no fishy taste at all, the dish is complemented by the dry Hakushika Chokara sake.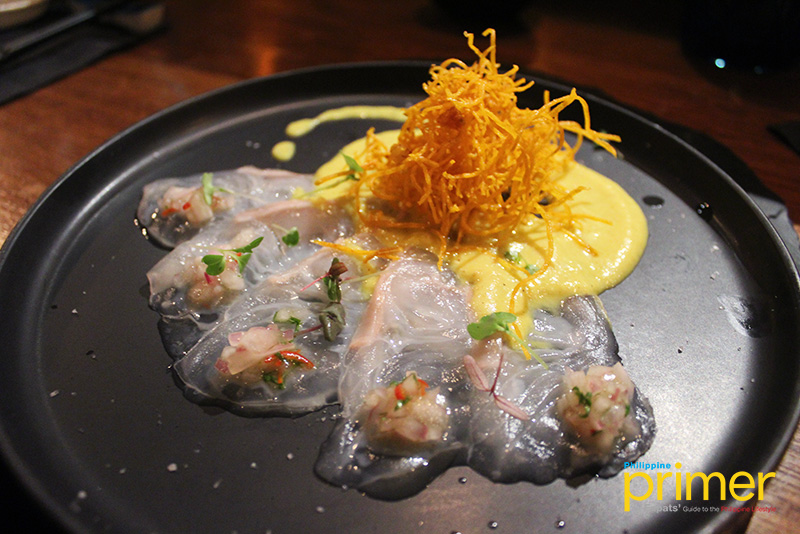 The lemony sake, Hakushika Chokara added a good punch to the refreshing white fish dish. 
It is quickly followed by the gently torched Salmon Belly Truffle Nigiri. This sweet and soft salmon is textured with a drizzle of crunchy fried nori and elegantly paired with the fresh and bright Hakushika Ginjo Namachozo sake.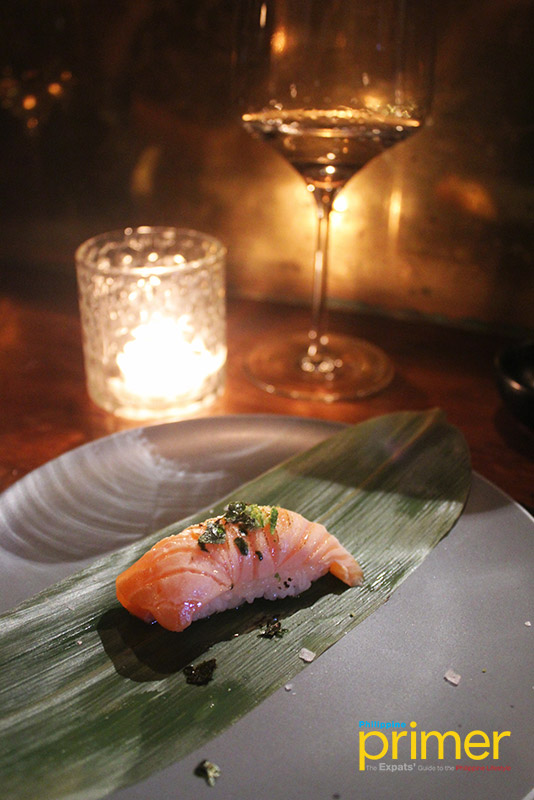 The salmon nigiri lightly dipped in soy, coupled by the Ginjo Naamchozo was one of the best pairings of the night.
The same sake is paired with the beautifully torched Smoked Ebi Nigiri. This hot nigiri was made with a giant prawn on a bed of rice topped with spicy mayo and cured by a classic Peruvian spicy marinade leche de tigre before being torched!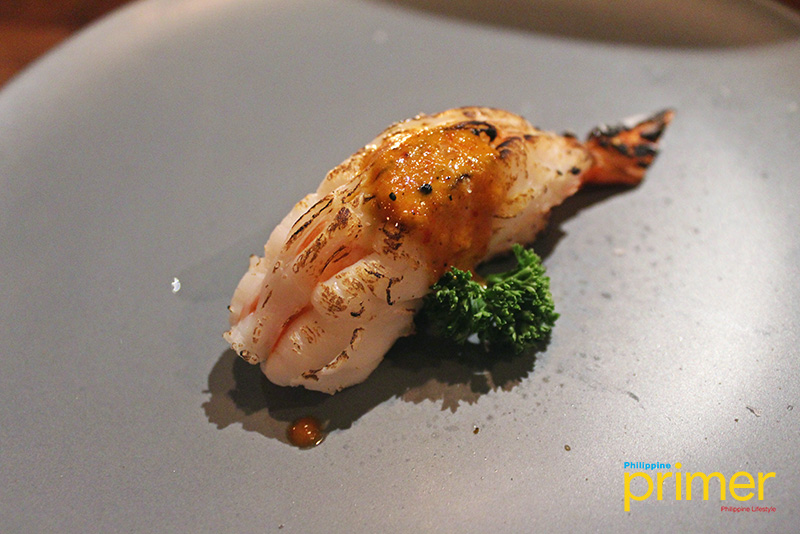 With much heat on the mouth, the crisp Ginjo Naamchozo plays well to keep the taste fresh and tasteful.
The next dish is not as equally spicy but the heat of the Ceviche Wasabi builds up and reaches the back of your head in its heat. It is paired with the mellow and refreshing Gekkeikan Kome To Mizu Junmai sake for a balance of flavors and heat!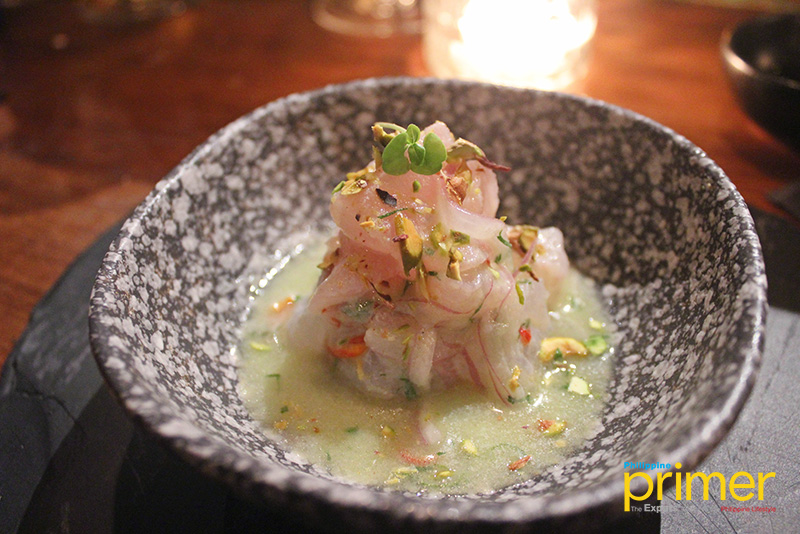 Refreshed with flavors of pistachio, cilantro, and the Gekkeikan Kome To Mizu Junmai sake, the spicy white fish ceviche jumps to be a crowd favorite.
On to the heavier dishes, we start with a crunchy Potato Wrapped Prawn on a bed of tangy lite foam and dipped in tart ponzu sauce. The fruity notes and creamy body of the Gekkeikan Horin Junmai Daiginjo sake bring out the bright and fun flavors of the fried potato prawn.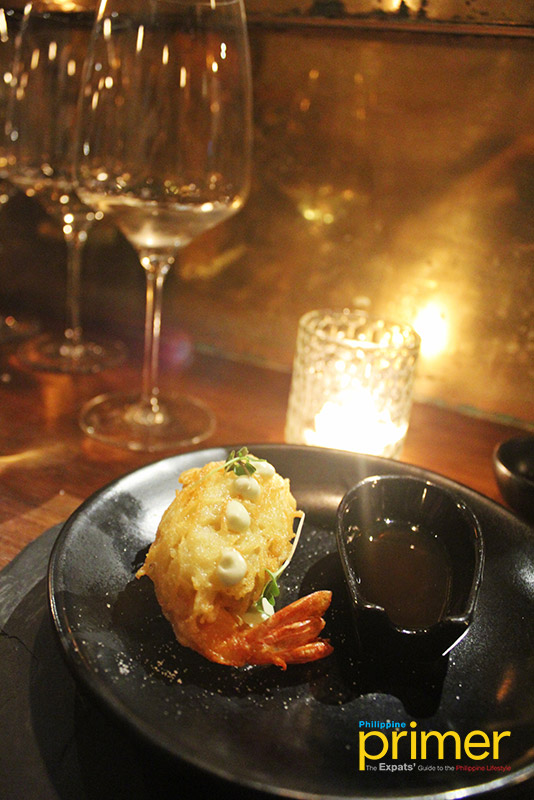 Many can't wait to see this delicious Potato Wrapped Prawn on the regular menu!
With some heftiness to it, the Skirt Temaki is made with beef hanging tender, sushi rice, and candied garlic which brightens up each bite. When wrapped with the dry nori, the well-seared beef goes incredibly well with the smooth Gekkeikan Horin Junmai Daiginjo sake.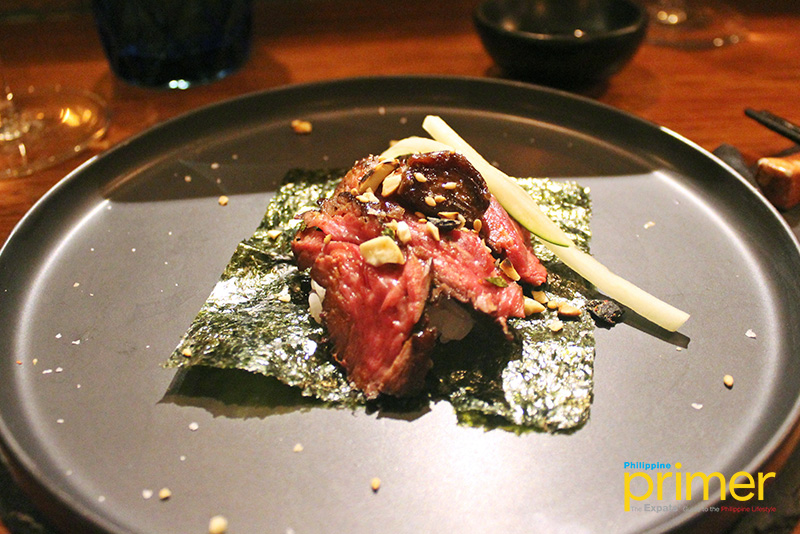 Roll it yourself and enjoy dipping into the soy sauce for a blast of flavors of sweetness, beefiness, and nuttiness.
As the night drew in, we welcomed Nikkei's Iberico Secreto topped with tangy hoisin sauce and flake salt. You can choose between the sweet apple chutney or the fresh green miso pesto or together for a bright and clean taste. It is paired with the dry and smooth-tasting Hakkaisan Junmai Ginjo sake.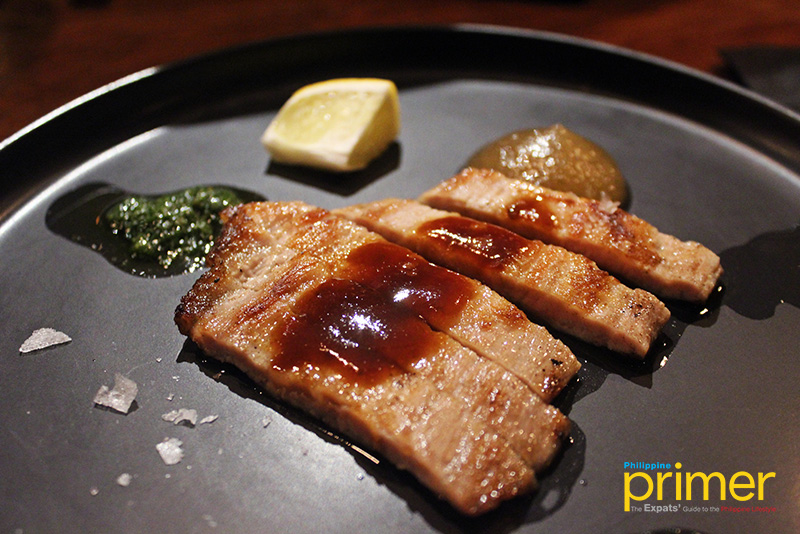 Made with fresh pesto and sweet apples, eat the Iberico with all the flavors and let the meat bring it all well together.
Finally, we get to Mago Créme Brulee with Peach Sorbet, an interesting mix of sweet tamagoyaki and sided with tart peach sorbet and pistachio nuts. This is beautifully paired with a one-of-a-kind flavored sake, the Gekkeisan Kirei Peach made from natural peach juice.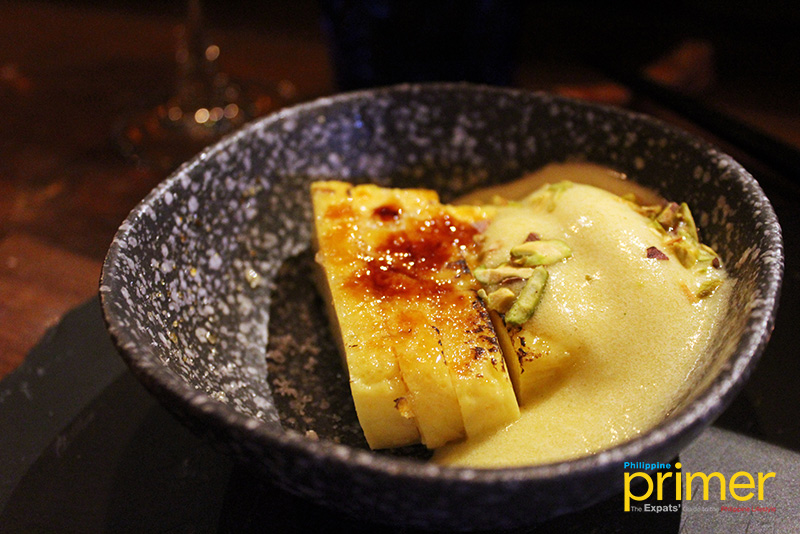 This special dessert is both creamy and delicate brought by the tamagoyaki. When paired with the peach sake, it becomes exceptionally sweet and flavorful.
Nikkei has yet to announce when these new dishes will be made available and on which branch but just from this preview, we can tell that they are bringing in new innovations into the Peruvian-Japanese scene in Manila.
While they are driven by the culinary force of the city's ever-changing flavors, Nikkei makes sure that what ends up on the plate will always be a pleasure.
Also read: Nikkei Nama Bar Rada in Makati Unveils New Dishes as It Rebrands
For more information, visit Nikkei's website at nikkei.com.ph and social media pages on Facebook and Instagram.
---
*Prices to be announced soon