Kitsho Japanese Restaurant to Offer Valentine's Dinner Buffet for Romantic Couples
The Love Month of February is always highlighted in every social calendar, and the 14th is a red-letter day. When hearts go a-flutter on this special day, all thoroughfares and commercial establishments will be filled with couples on a romantic date.
On February 14, 2020, Kitsho Japanese Restaurant and Sake Bar at Hotel Jen Manila will offer to lovers and couples a Valentine Buffet featuring Japanese staples, as well as well-loved international dishes.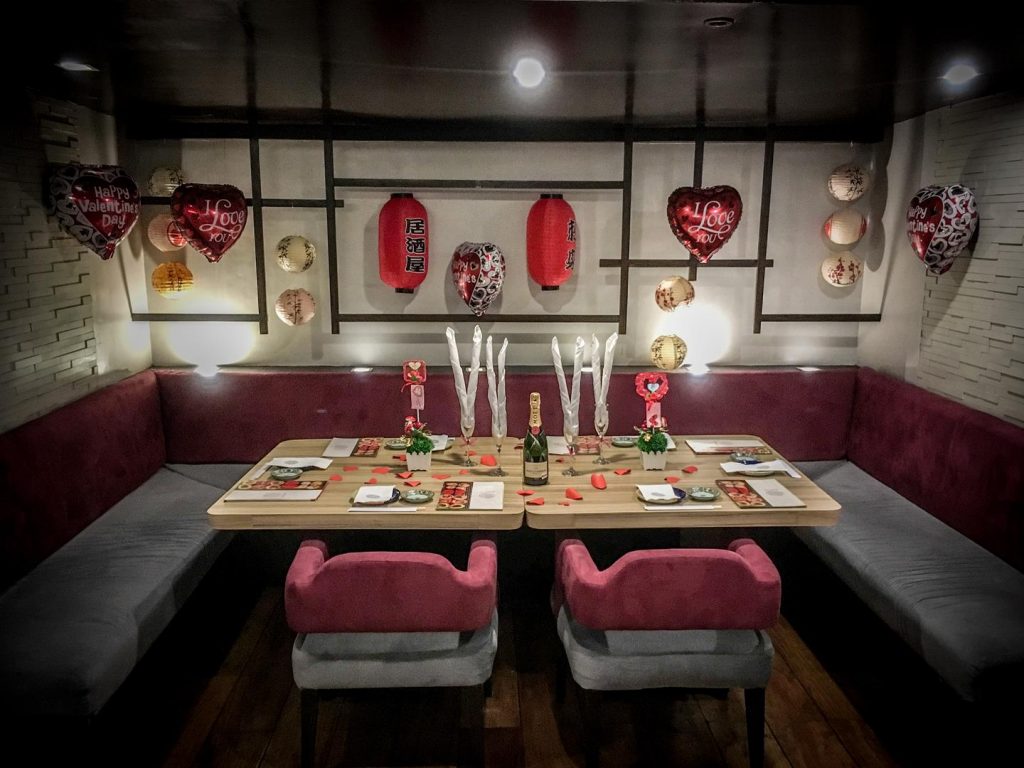 Dating couples, especially family members and close friends, will be glad to share their romantic evening in this intimate seating.
Priced at Php 998 per person inclusive of VAT, the dinner buffet will run from 6 p.m. until 9 p.m. in the evening. Dining guests will each receive complimentary glasses of iced tea and their tables will be decked with flowers.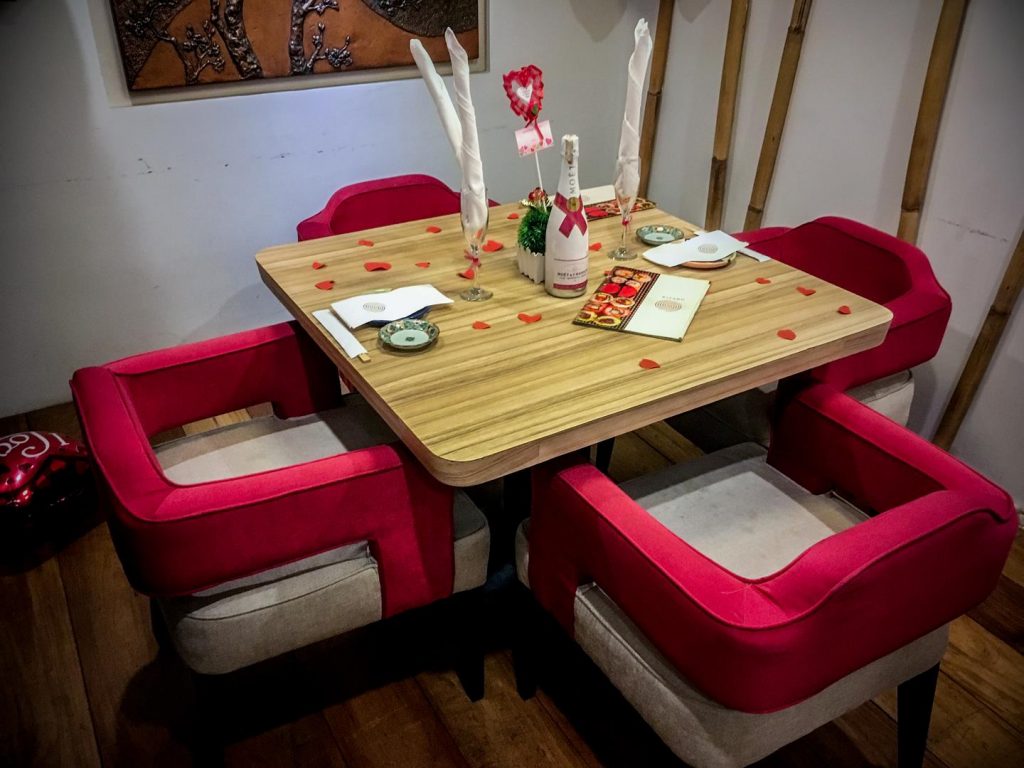 Lovelorn couples will enjoy this special seating for two!
Kitsho's F & B team has come up with a selection that will be remembered for a long, long time.
Appetites will surely be piqued by relishing seafood siomai and Harumaki tori. The salad bar will also offer the Kitsho Veggie Salad, as well as the Kani and Wakane Salad.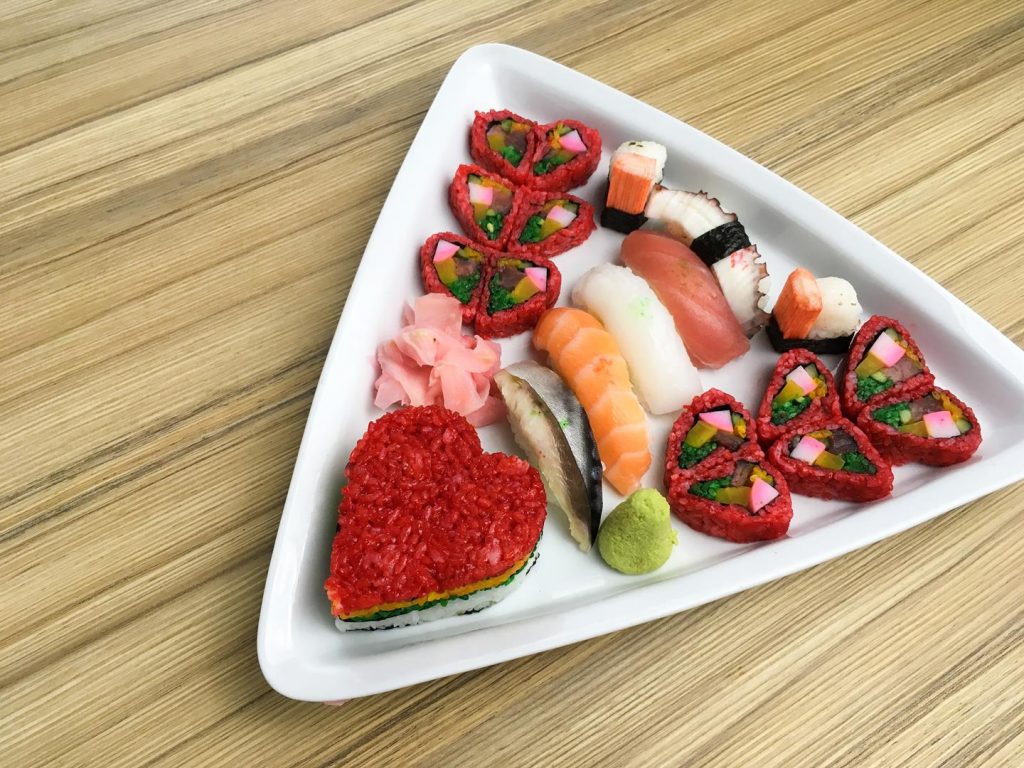 Sushi is given a romantic twist in this special dish for Kitsho's Valentine dinner

Dining couples will likewise have their fill of sushi that includes an assortment of sashimi, nigiri, and maki rolls alongside tom yum and miso soup.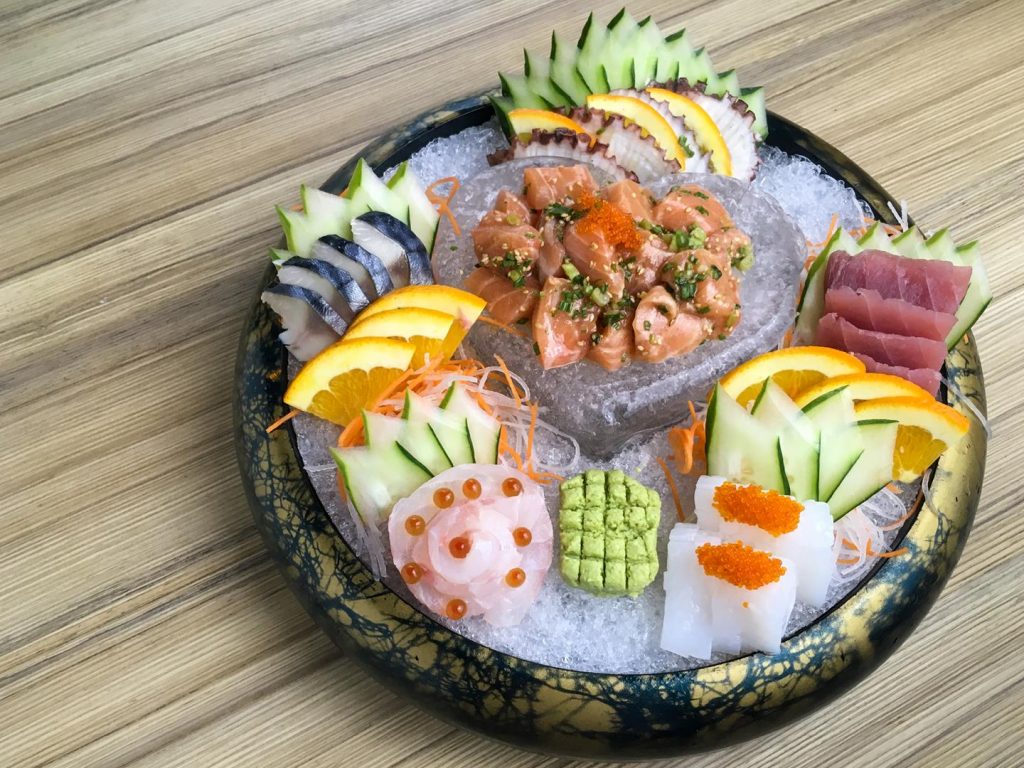 This ice-filled heart-shaped sashimi platter is filled with various morsels of succulent seafood.
The gourmet feast continues with the main course choices of Chicken Teriyaki, Beef Katsu with refined gravy, Fish Fingers with tartar sauce, Yaku Udon, Buttered Veggies with corn bits, and Mixed Seafood Tempura served with mixed Japanese rice.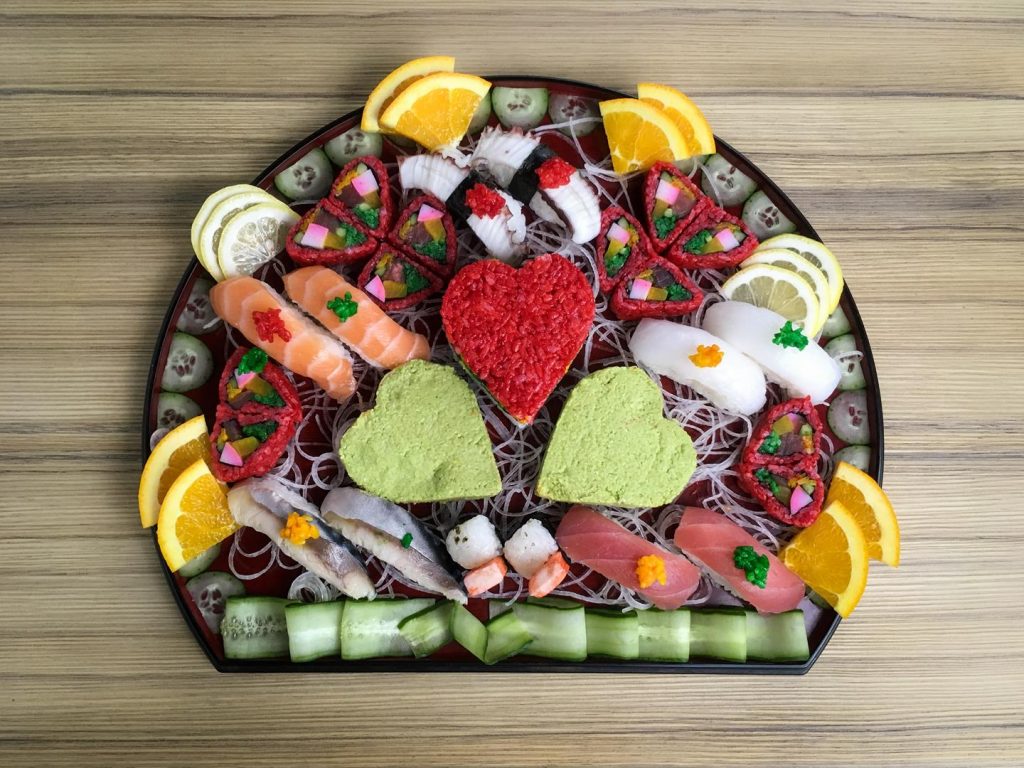 Kitsho's sushi platter is filled with an assortment of delectable sashimi and maki rolls, among others.
For a sweeter ending, the romantic dinner closes with fresh fruits and servings of Kitsho's luscious Red Lips Cake.
Your Valentine dinner will truly be a feast for the senses—from the dishes that will surely tickle your taste buds to the fresh blooms that will fill your noses with their fragrance.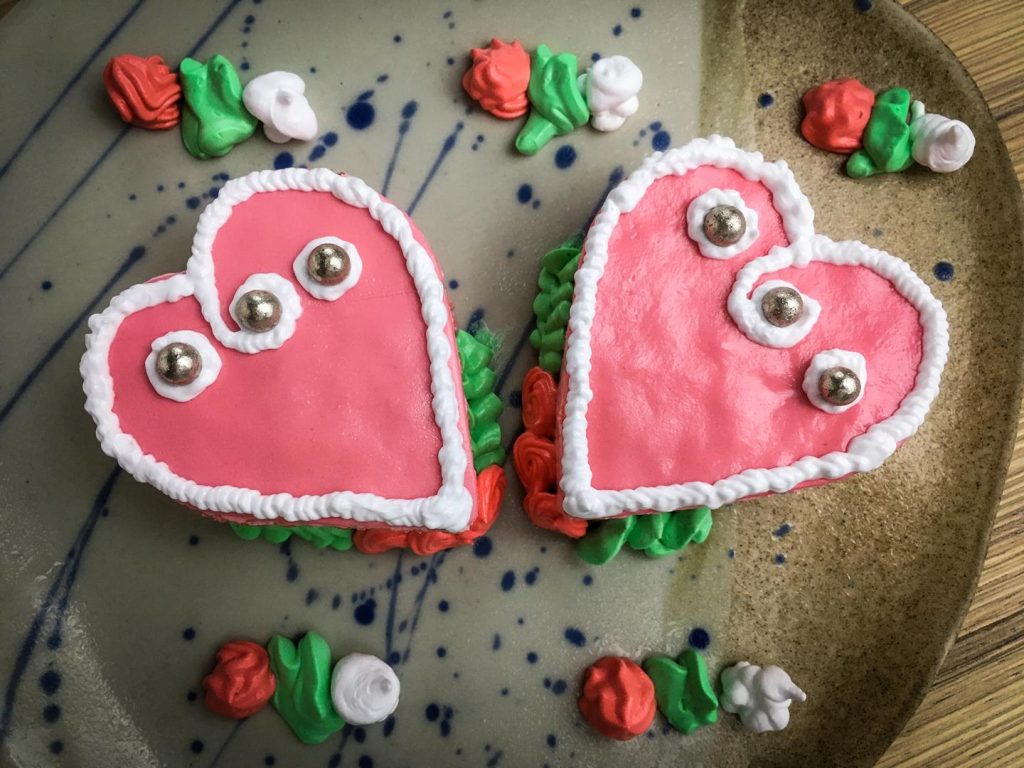 Sweet ending indeed! Kitsho's luscious Red Lips Cake is the perfect meal closer.
Adding to that is the ambiance and pervading emotions, and your experience will be another all-time high in your memory bank!
Kitsho Japanese Restaurant and Sake Bar is operated and managed by MCK Millennium Foods, Inc. and is conveniently located at the ground level of Hotel Jen Manila, across the sprawling CCP Complex, along Roxas Boulevard's sunset strip on the historic Manila Bay area.
Also read: Kitsho at Hotel Jen Manila: King crabs, pufferfish, and more authentic Japanese fare
For reservations, simply call the restaurant's trunkline via telephone number at 02-8994-3623 or operations manager, Ms. Malou Manzano, through 02-8877-6379. You may also want to check out Kitsho's social media pages on Facebook and Instagram for more details.
---
This is a press release. Minor edits were made prior to publishing.
Images courtesy of Kitsho Japanese Restaurant and Sake Bar