10 Books to Read This December 2019
If you haven't yet reached the number of books you vowed to read during the beginning of this year, we listed down ten books that might motivate you to fulfill it before 2020 officially comes upon us.
From fiction to non-fiction, this selection of books will definitely have a hand in stirring both your emotional and mental intelligence, in one way or another.
Once Night Falls by Roland Merullo
Once Night Falls, by virtue of the scattered lives of village residents in a Nazi-occupied Italy, hauntingly shows just how much people are willing to sacrifice and how long they can uprightly stand in exchange for the utmost freedom from the plight that shackles them to either the invisible or visible ground.
Most importantly, this gives a literary peek into the outturn of collective action.
Release date: December 1
Nine Elms by Robert Bryndza
After being involved in a catastrophic scandal that turned the tables against her despite having caught the Nine Elms serial killer, Kate Marshall put her past as a detective behind and started anew as a lecturer in a small coastal English university.
However, the past just cannot leave her alone even after 15 years; more so when a killer that mirrors the ways of the Nine Elms' one became on the loose.
She tagged her research assistant along with her scheme to catch the new killer, only to inadvertently leave him fending for himself because she is the next target of the series of killings.
Release date: December 1
A Madness of Sunshine by Nalini Singh
Basking in the bright and warm sunlit town along the fringe of New Zealand are residents of Golden Cove who boast a close thread among them. Only, it all used to be in the past.
Because when a series of disappearances creeps up, the sun was left shining on closed doors and meek conversations.
Release date: December 3
Disney's Land: Walt Disney and the Invention of the Amusement Park That Changed the World
In a full-blown narrative recount, historian Richard Snow shines a light on how Disney Land came to be what it is now—from its failed beginnings to its gradual capture of the entire world and everything in between.
This is a recommended read if you plan to grace the happiest place on Earth for the holidays.
Release date: December 3
Meg and Jo by Virginia Kantra
Four sisters in the midst of traversing different life paths found themselves back again in their parents' home during the holidays, although for an unfortunate reason that their mother is presently tending to an illness.
Then and there, they obliviously embark on a journey of unearthing the really important things as opposed to what they previously believed to be—especially Meg who has everything she wanted in life, and Jo who is a then-journalist turned prep cook and secret food blogger.
Release date: December 3
Heidi's Guide to Four Letter Words by Tara Sivec and Andi Arndt
Heide Larsen is a former kindergarten teacher who, in the spur of a wine-induced moment, brought to life Heidi's Discount Erotica by making use of some hand-me-down podcasting equipment.  And as per the podcast's name itself, yes⁠—H⁠eidi indeed reads erotica for her listeners.
The podcasting session was originally done to entertain herself. But when she found that there are actual people who listen to her, she gradually embraced this alter ego of hers.
Release date: December 3
Anyone by Charles Soule
In this speculative fiction novel, Charles Soule puts the focus on the aftermath of a female scientist's experiment amid her search for a cure to Alzheimer's disease.
It isn't just any aftermath, though—because it is the kind that transformed the society firstly for the better but gradually for the worst, especially since it involved a leeway for people to legally transfer their consciousness to another person's body.
Hence the tagline "Be anyone with Anyone" of the company that offers said flash technology.
Release date: December 3
Dangerous Alliance: An Austentacious Romance by Jennieke Cohen 
Lady Victora Aston usually finds solace in her Jane Austen's books. But she can't say the same when she unwillingly entangles herself in a situation that was brought about the need for her to marry, because those books seem to hold no solution to remove herself at the crossroads.
Release date: December 3
Regretting You by Colleen Hoover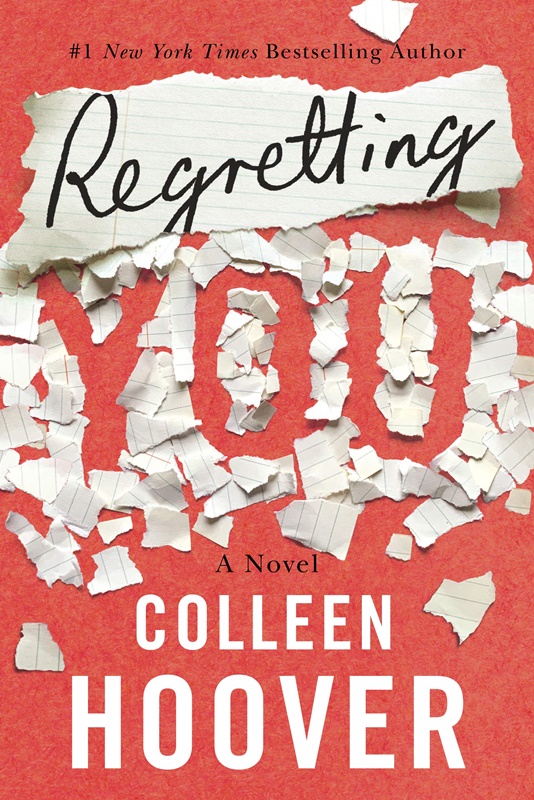 In another world of hers, as encapsulated in Regretting You, Colleen Hovers delineates a relationship bound by birth cord and splintered by earthly circumstances⁠—along the way poising a question that nurtures the book.
Is there a chance for Morgan and her daughter Clara to salvage their relationship, especially when anchor that steadily holds them in place is removed from the picture in an instant?
Release date: December 10
The Story of a Goat by Perumal Murugan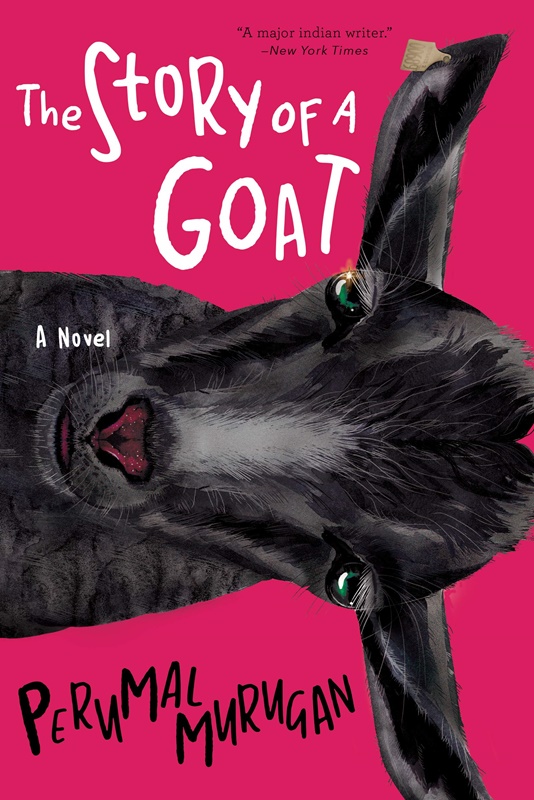 Somewhere in the often-overlooked rural expanse of India, a weak, anthropomorphic black goat Poonachi lays out the vulnerability of the country's farming community in the face of danger and deception, as he struggles to survive against the odds despite the safe haven that is its owners' home.
This book by Perumal Murugan features a great point-of-view switch that nevertheless depicts the frailty of the community the animal represents, and in a deeper sense, mirrors.
Release date: December 10
Which among these do you think fits your bookworm's mood this December? Tell us what you think in the comments below!