5 Places To Buy Video Games in the Metro
It's almost the end of the year and you know what that means—new video game releases!
Whether it's for yourself or as a gift for your loved ones, get your hands on the latest edition of your favorite games by visiting these trusted video games stores around the metro. Most of these stores also offer gaming consoles and accessories if ever you also need these.
Game One PH-i.Tech
Established in 2006, Game One PH powered by i.Tech is committed to providing its customers with video games, consoles, and accessories that are guaranteed authentic.
All Game One PH and i.Tech branches are one-stop destinations for all your gaming needs. They house gaming products from Sony Computer Entertainment, Microsoft, Nintendo, MSI, Acer, Asus, and Apple. It is also worth noting that they have a specialized store in Trinoma that mainly focuses on Playstation products.
Address:
Game One Tech Store, VMALL, Greenhills Shopping Center, San Juan
PlayStation by iTECH, SM North EDSA, Quezon City
Game One PH – I.Tech has branches all over Luzon and Visayas.
Website: gameone.ph
Facebook: facebook.com/gameoneph
Instagram: instagram.com/gameoneph
Sony Centre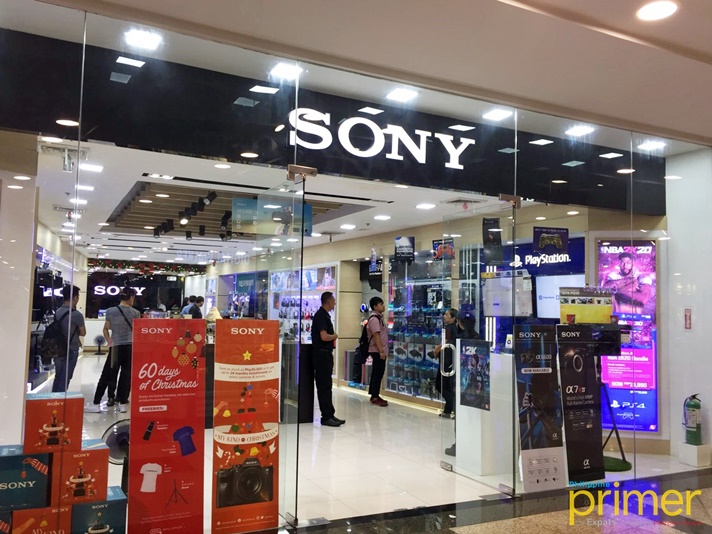 If your gaming console of choice is the Playstation, there is no better place to get it than the Sony Centre. Whether you own a PS Vita, PS 3 or PS 4, here you are guaranteed that you will never be late with the latest updates on consoles and games. Plus, you are assured that everything you buy is authentic and warrantied.
Address: Sony Centres can be found in leading malls in and outside the metro
Website: sony.com.ph
Facebook: facebook.com/SonyPhilippines
Instagram: instagram.com/sonyphinc
Toy Kingdom
At first look, Toy Kingdom might just be another toy store we loved as kids. However, amidst the huge collections of action figures and dolls is also a wide array of video game titles from sports to RPG and fantasy. Watch out for their video game bundles this holiday season and save as much as Php 3,000 on consoles and games!
Address: Toy Kingdom is located in malls nationwide. You may check their store locations here.
Website: toykingdom.ph
Facebook: facebook.com/ToyKingdomPH
Instagram: instagram.com/toykingdomph
Toys R' Us
Another toy store on this list is Toys 'R Us with their very own section for video games called the R Zone. Although their selection is not that extensive when compared to other stores, mobile consoles such as Nintendo DS and PS Vita as well as the bigger ones like Nintendo Wii, Xbox and Playstation and their corresponding games are available in their stores.
Address: Toys 'R Us has stores in leading malls nationwide
Website: toysrus.com.ph
Facebook: facebook.com/toysrusph
Instagram: instagram.com/toysrusph
Data Blitz
Data Blitz is probably one of the most popular video game stores in the country. This can be attributed to two main factors—the number of their stores, and the extent and quality of their products.
The brand was established back in 1995 where the CD-ROM software industry was just at its early stage. Through the years, they have provided their customers a wide selection of all original gaming products ranging from video game software, consoles, accessories, and even merchandise all at a reasonable and honest price.
Address: Data Blitz has 50 locations nationwide Baguio to Davao. Check their locations here.
Website: datablitz.com.ph
Facebook: facebook.com/DataBlitzPH
Instagram: instagram.com/datablitzph
What new video game release are you most excited about this season? Let us know in the comments below!