Experience the Best Nightlife at the Jim Beam Pop-Up Bar in Eastwood
Looking for a place to chill this weekend? No worries as the iconic Jim Beam Pop-up Bar is here once again in the Philippines from November 12 to 16, at the Eastwood Central Plaza to present distinct flavors made specially to satisfy each Filipino's palate.
As you enter the event space, you'll sense the fun and lively vibe as Jim Beam highlights its neon lights design, as well as new games including the Highball Pong or the Jim Beam Highball Claw Machine.
Try out their claw machine as you will get a chance to win Jim Beam Highball merchandise!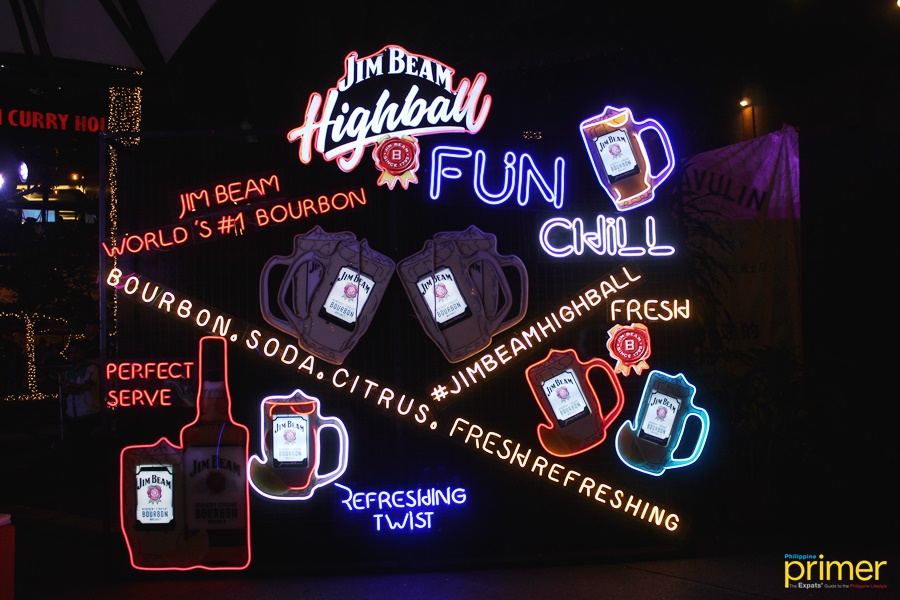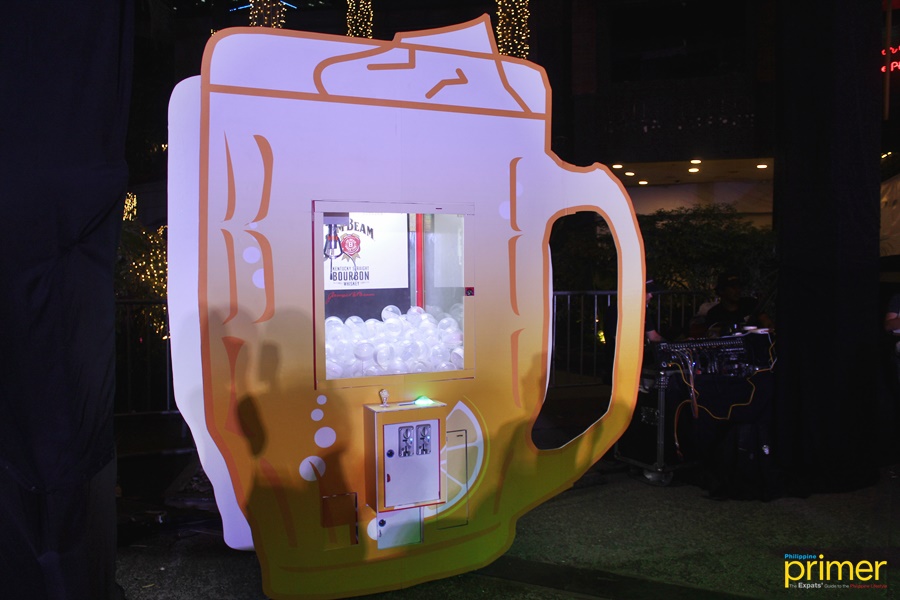 Jim Beam Highball Claw Machine
Of course, you shouldn't miss out on their popular highball, which comes in six flavors such as the Classic Highball, Mango Spice, Calamansi & Pandan, Lychee, Pineapple & Basil, and Yuzu & Lemon Grass.
Jim Beam Highballs
One of their bestsellers is the Lychee Highball (Php 120). You will never go wrong with this classic flavor as this will surely give you that refreshing feeling.
Lychee Highball (Php 120)
Designed specifically for Filipinos, the Calamansi & Pandan Highball (Php 120) is definitely a must-try. The sour taste of calamansi complements the pandan aroma, ideal for drinkers who's into unique cocktail flavors.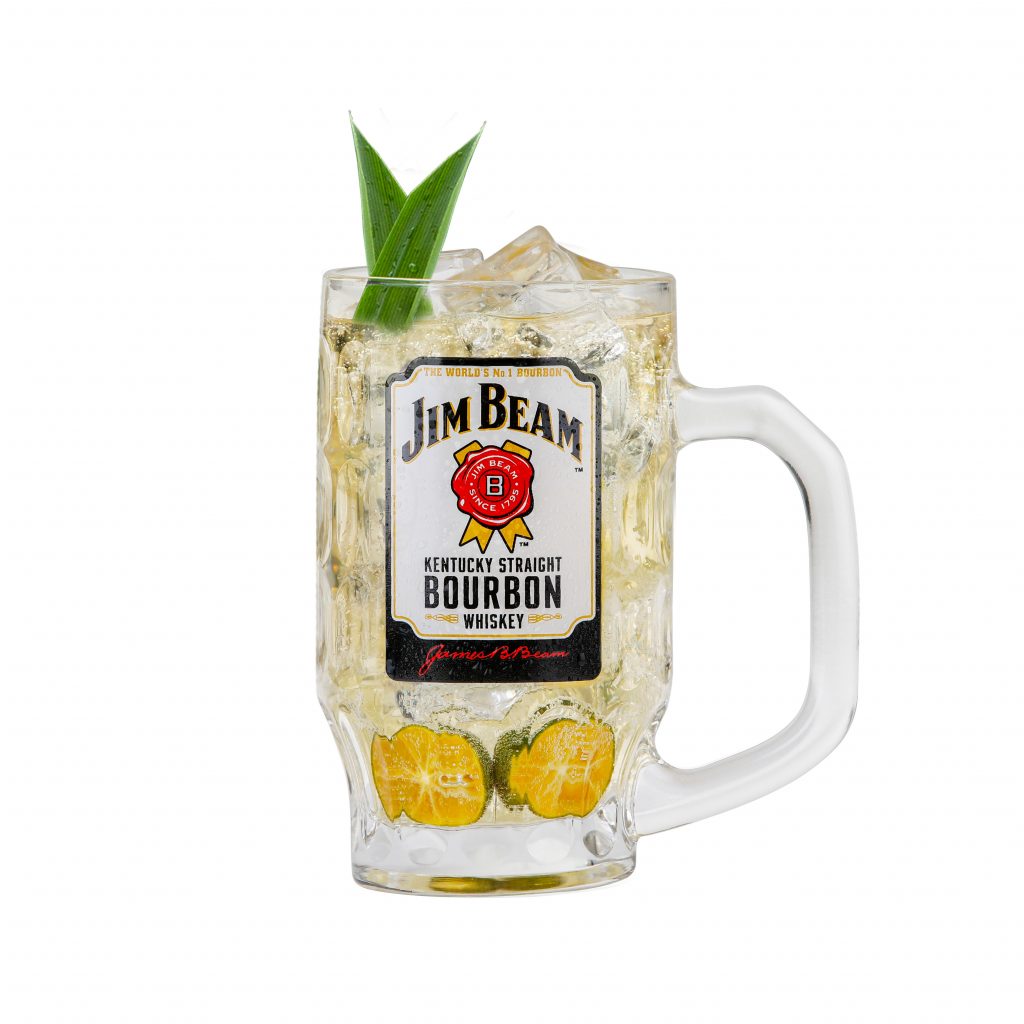 Calamansi & Pandan Highball (Php 120)
If you're craving for appetizers that will tantalize your taste buds, try out their Nachos (Php 388) and Calamares (Php 288). Don't forget to pair these dishes up with Jim Beam's refreshing drinks.
Calamares (Php 288)
Nachos (Php 388)
In addition to that, some of the country's renowned OPM bands were invited to hype up the place such as Ebe Dancel, The Juans, Clara Benin, Better Days, and the Vowels they Orbit.
Known for hits such as "Hindi Tayo Pwede", "Balisong", and "Hatid", The Juans will grace the stage on November 16 at 7:35 pm to 8:30 pm. Sing along with their heartfelt songs while sipping Jim Beam's finest beverages.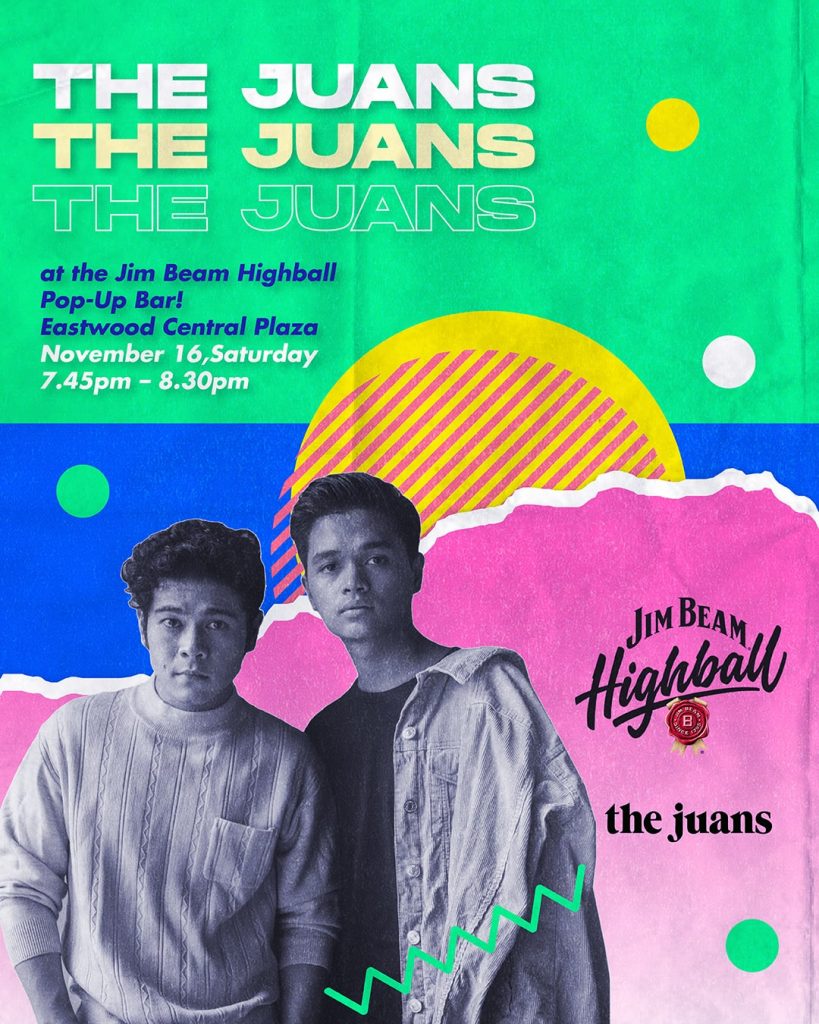 Last year, the first-ever Jim Beam Highball Pop-Up took place at the Globe Amphitheatre on High Street, boasting its outstanding line-up of OPM bands.
For this year, make sure to participate and have a taste of the world's number one bourbon while enjoying a vast variety of activities prepared by Jim Beam!
---
Written by Bettina Tan