Kitsho Japanese Restaurant Offers Authentic Japanese Ramen
Kitsho Japanese Restaurant at Hotel Jen in Pasay has become popular among Japanese expats in the country, serving only true and fresh Japanese staple for every palate.
Not only do they guarantee diners an excellent service, but they also make sure they exceed each expectation to every food curated and prepared on the table.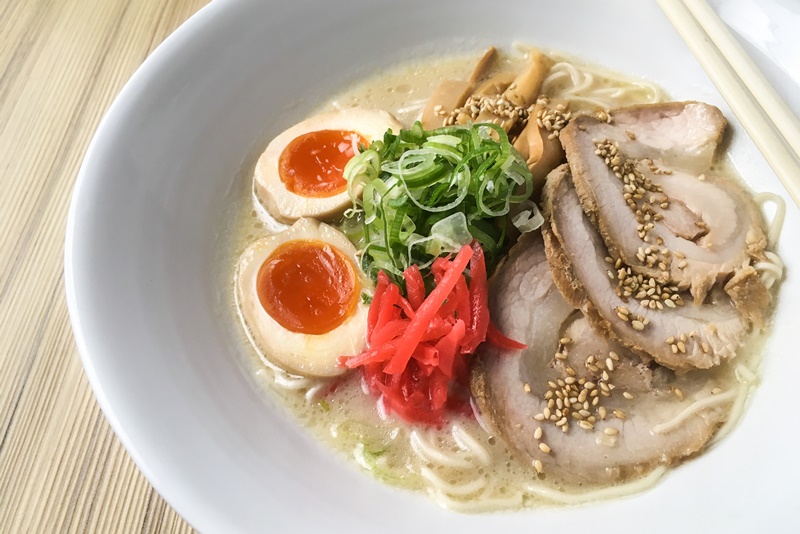 Sumptuous pork slices make fine garnishment to this filling noodle dish
Share your delightful bowl of ramen with a friend, or try all the flavors with family. The delicious broth and tasty noodles, together with meat morsels (and hot spice in some options) can be a great pick if longing for hot and soothing meal.
Spicy food lovers would love the zing in this excitingly 'hot' concoction
Concocted with different stock bases, each flavorful bowl proffers a distinct epicurean experience. Those who prefer a more soup-based ramen can opt for the Miso Ramen (Php 400) with its lingering green onion or leeks aftertaste.
Others who prefer some zing can try either the Tantamen (Php 400) or Negei varieties.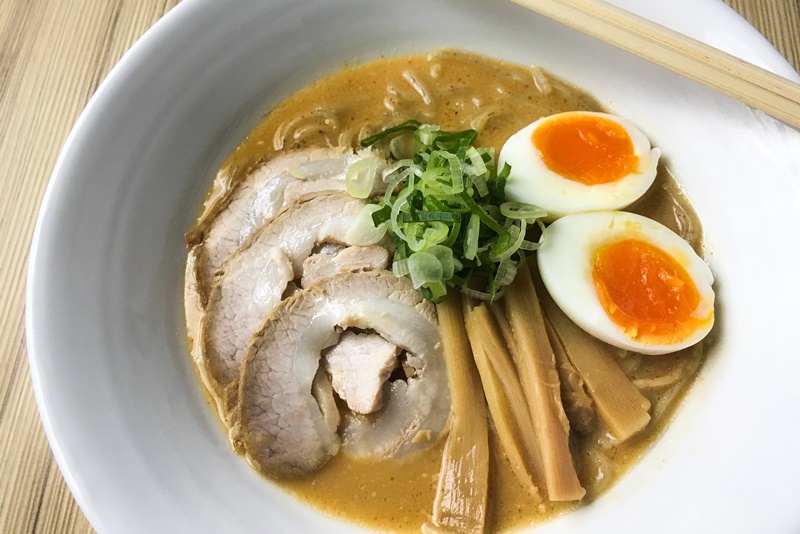 This Miso soup-based ramen bowl can chase away the blues and chill on cold and rainy days
Diners who prefer their noodle dishes with some meat slices could go for the filling goodness of Tonkatsu (Php 350) or Shoyu (Php 350) bowls. The tender meat morsels make every bowl a complete meal in itself.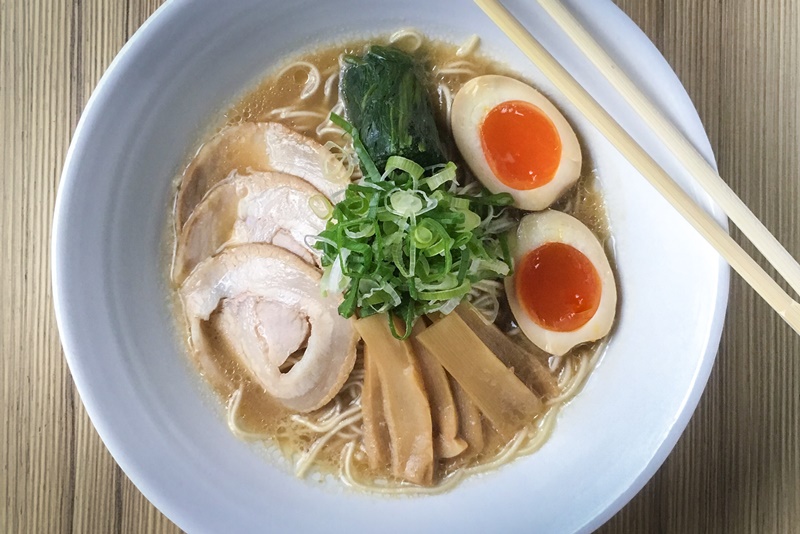 The Shouyu bowl is the closest one ever gets to the traditional Japanese ramen
With six different bowls to choose from, your noodle cravings are sure to be completely filled this cold season!
Kitsho is open for lunch and dinner daily from 11:30 a.m. to 11 p.m.. In the coming months, they will start proffering breakfast with unlimited cups of coffee. So lovers of coffee and Japanese food have something to look forward to!
Also read: Kitsho Japanese Restaurant Adds Breakfast Meals to Their Menu
Kitsho is managed and operated by MCK Millennium Food, Inc. and is conveniently located at the ground level of Hotel Jen Manila, right across the sprawling CCP Complex along Roxas Boulevard's sunset strip in the historic Manila Bay area. For reservations, simply dial the restaurant's direct line at 02-994-36-23 look for Mr. Ronald Manalo operating manager of Kitsho Restaurant or Ms. Malou Manzano, Head Office, telephone number 02-877-63-79.
---
This is a press release. Minor edits were made prior to publishing.
Images courtesy of Kitsho.