Heavenly Match of New Dinner Food and Cocktails at Yes Please! in BGC
Yes Please! in BGC is not quite like its sister clubs within the glimmering complex of The Palace Manila. This bar has long been a destination for people looking for an alternative to loud and flashy bars in the metro. It is a special place for chillin'—for just sitting back and loosening up.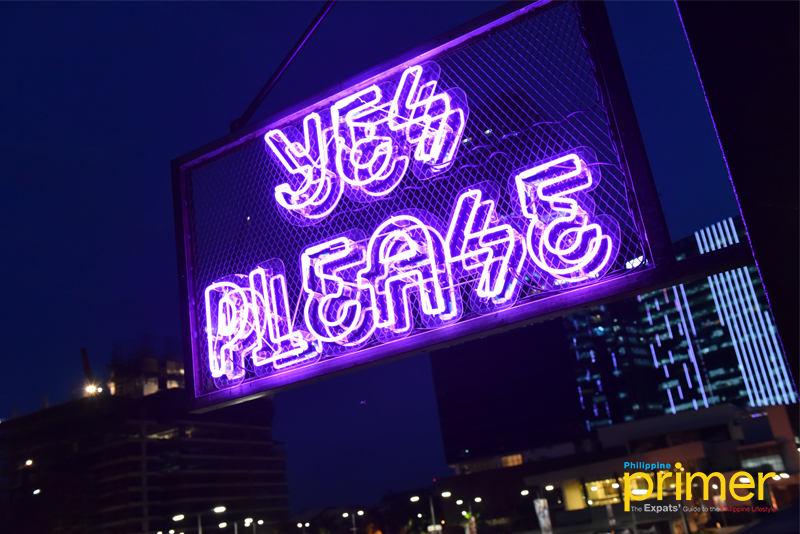 There is no better way to make your time worthwhile than having the perfect affair of food and cocktails and hushed conversations. So this time, to accommodate more diners and bar-goers, Yes Please! has introduced a new dinner menu, plus a new set of cocktails that are a perfect match for the food.
The new dinner menu of Yes Please! presents the fullness of flavors in each dish, highlighting rich and savory flavors, with ingredients that complement each other well.
For starters, the Seared Tuna is served like royalty sitting on a bed of greens, with spicy kani to spice up your appetite.
Seared Tuna
The Ginger Garlic Salad can also easily take the spotlight on its own. The squid meat is perfectly cooked, tender and supple, while the pork floss has a unique texture and is a little more on the salty side, which gives a pleasant contrast to the otherwise juicy and tangy dish.
Ginger Garlic Squid
The Foie Katsu Sando features sweet and savory flavors, with ham tartare and caramelized spam sandwiched together with crisp katsu between brioche.
Foie Katsu Sando
As for the mains, lasagna gets a nice twist with the Beef Shank Bolognese, made with big cuts of tender beef shank and a smooth béchamel sauce on curly lasagna.
Beef Shank Bolognese
Pork fanatics can easily be mesmerized by Menchi Katsu Curry and Roasted Pork Belly, each featuring their own distinct crispiness.
Menchi Katsu Curry — made with minced meat katsu, cheddar, black mussels, and white rice
Roasted Pork Belly — served on a bed of spinach, corn, and cream, with soy mustard glaze and pickled onions
There is also something special for seafood lovers in the Tamarind Glazed Salmon, a thick slice of salmon that's crispy on the outside and soft and juicy on the inside, with a nice subtle blend of tartness and sweetness.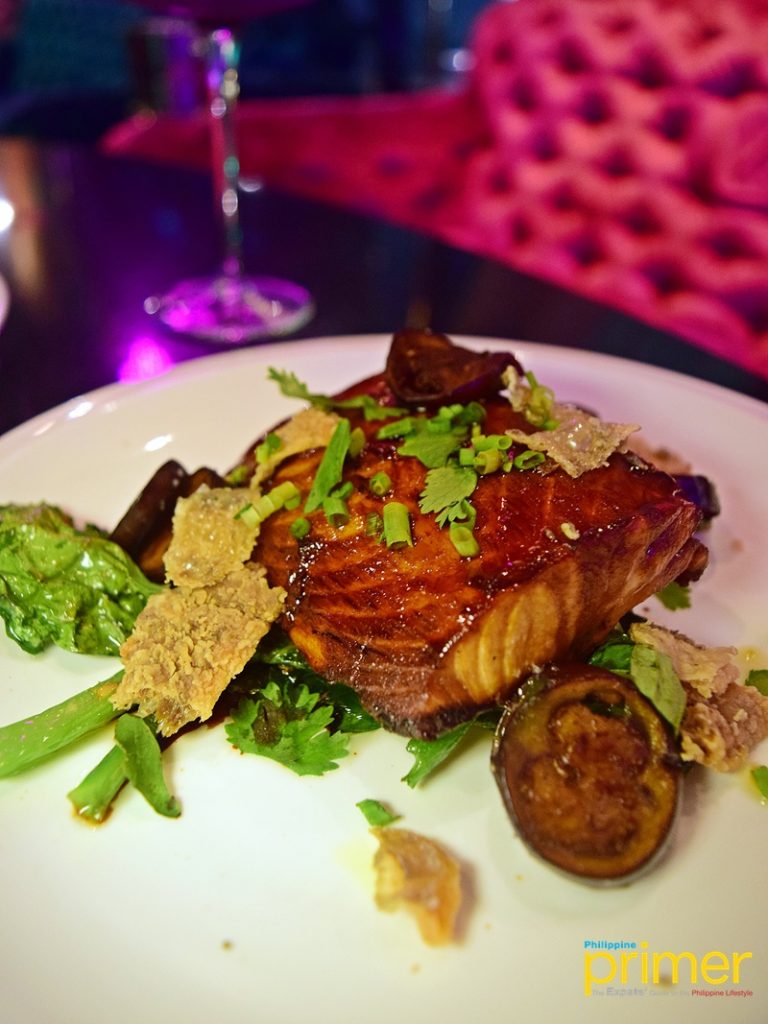 Tamarind Glazed Salmon
To complete your dinner, Yes Please! also serves desserts—relished with a good pinch of nostalgia for us who found comfort on banana desserts and choc-nut (peanut-flavored chocolate bars) as kids.
Banana Tres Leches — made with sponge cake, banana milk, Chantilly cream, and dulce de leche
Peanut Butter Chococlate Affogato — made with espresso, choco peanut truffles, and mantecado ice cream
Meanwhile, the new cocktails are a perfect match for the tasty and savory dishes of Yes Please!. The people behind the bar are getting more and more playful with their drinks, which now disguise the insane booze in each glass with mesmerizing flavors and eccentric presentation.
The cocktails take after the most iconic films of the '90s, staying true to the overall nostalgic theme of Yes Please!. If you look at the cocktail menu, all—except one—are inspired by classics like Free Willy, Home Alone, Pretty Woman, and Men in Black.
Free Willy (Php 380) — made with Tanqueray Gin, Maker's Mark Bourbon, Blue Curacao, lemon juice, lychee liqueur, coconut water, pandan salt syrup, and masala bitters
Home Alone (Php 350) — punchy and sweet mix of Suntory whisky, espresso, coffee liqueur, salted caramel syrup, and vanilla bitters
Pretty Woman (Php 400) — sour and sweet cocktail made with Tanqueray Gin, egg white, raspberry cordial, lemon juice, and Mancino Chinato, topped with cotton candy
Men in Black (Php 300) — earthy and tangy cocktail made with toasted black sesame-infused Jim Beam Black, ginger juice, Laphroaig whisky, honeyed activated charcoal syrup, calamansi juice, and Cynar
The odd one among these Hollywood classic-inspired cocktails is the Magic Kingdom, a drink especially dedicated by Yes Please! co-owner Erwan Heussaff to his wife, Anne Curtis, who starred in the Filipino classic fantasy-action film of the same name.
Apart from the cocktail's name, which is guaranteed to already strike a chord in the Filipino kids of the '90s, the taste is also a very familiar one. Magic Kingdom is made with rum, and coconut milk and pandan syrup, the hallmark ingredients of a sweet and creamy buko pandan dessert.
Magic Kingdom (Php 350) — tropical and creamy blend of Plantation Dark, Platation 3 Star, coconut milk half and half, pandan syrup, and sugar
Don't be fooled by the looks of these drinks—they may seem cute and wholesome but these cocktails pack a whole lot of punch to your gut (especially if you're not really a heavy drinker). So, take it slowly and savor every sip of your fancy cocktail, every mouthful of your dinner, and every second you spend chilling at Yes Please.
You can find the entrance to Yes Please!, an inconspicuous set of stairs, along 38th Street at Uptown Bonifacio. They are open from 6 a.m. to 3 a.m., from Monday to Saturday.
Read more: Yes Please! at Uptown BGC: Say Yes to the '90s Universe