Real Estate Expo Manila 2019 Aims to Innovate Growth in the Industry
The Real Estate Expo Manila (REEM) is one of the most attended international platform for professionals, investors, and developers to convene and share ideas on innovating growth in the real estate investment and development, both locally and globally.
Also read: Catch the Real Estate Expo Manila 2019 This September
As an emerging market in the Philippines, real estate is an industry that is seen to keep growing, creating both employment and business opportunities.
REEM, which is happening this September, aims to be a place for discussion on strengthening the real estate sector.
Now on its third year, REEM will help attendees in choosing the right property through a variety of selection of real estate companies.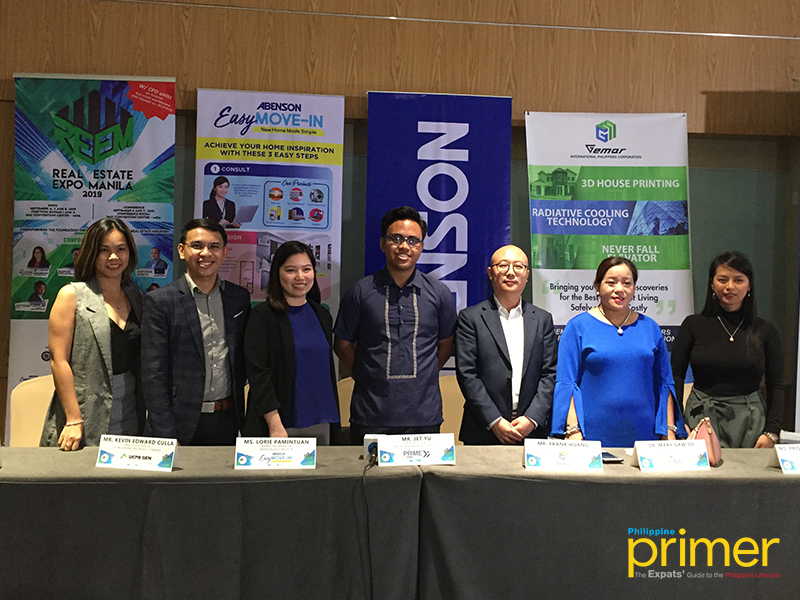 Speakers and exhibitors featured during the press conference last August 6
Meanwhile, those in the real estate industry can look forward to the suppliers and developers that are yet to be introduced in the country but are already making a mark internationally. An example is Radi-Cool from China, which is an environmental-friendly cooling tint film perfect for the tropical climate.
The conference on September 6 and 7 will tackle issues of real estate in the Philippines, featuring international industry leaders such as President of FIABCI Thailand Sopon Pornchokchai, Founder & Managing Director of Prime Philippines Jet Yu, and President of Real Estate Hub (REHub) Dr. Mary Gaw So.
"There is a need for property management in the Philippines," said Dr. Gaw So during the press conference. "There are a lot of condominiums and projects both government and private that needs better property management."
Also read: Property Icon Realty Inc.: For Your Real Estate Alternative
Most of the exponential growth of foreign investments in the country is credited to the government's Build Build Build project. To support and maintain the growth, REEM looks forward to bringing industry leaders together to shed light on the opportunities and address the challenges in meaningful discussions.
The Real Estate Expo Manila 2019 is open to the public with required online registration. It's happening on September 6 to 8, 2019 at the SMX Convention Center Manila, Pasay City.
For more information, you may visit their official website or their official Facebook page. For exhibitors/sponsorship/general inquiries, you may call 02-579-7185, 02-372-4014, 02-921-2473, or 02-370-1438.