Skip the Line and Book Your Bus Tickets in Advance via Grab Bus
Update as of September 25, 2019: The Makati to Noveleta (vice versa) route is added on Grab Bus. The previously available routes are Makati CBD to SM Southmall (vice versa) and Makati CBD to Nuvali (vice versa). Said feature is still in Beta mode so make sure to always check for additional routes in the future.
You may have seen the new Bus feature on your Grab app, and wondered what it's for. 
Well, the ride-hailing app is currently on the works for its new bus feature, where you can literally book your bus tickets, currently available for Makati CBD to SM Southmall and Nuvali (vice versa) routes.
With the new feature, you may look for your preferred route and book your tickets in advance—say goodbye to the long queues at the terminal! 
These are the following routes as of July 4, in partnership with TAS Trans Corp. and San Agustin Transport Service Corp.:
Nuvali to Makati routes and schedule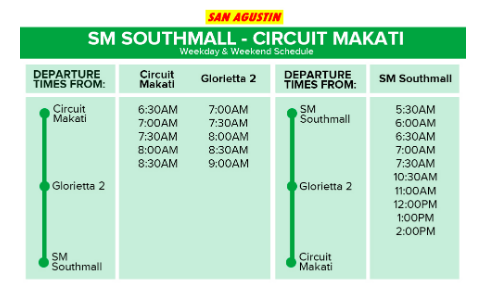 SM Southmall to Makati routes and schedule
Here's a quick guide on how to use Grab Bus:
Step 1: Open your Grab app and tap the "Bus" icon.
Step 2: Key in your departure and arrival bus terminals.
Step 3: Change your departure time (if required) and select your preferred trip from the options available.
Step 4: Specify the number of seats and tap "Purchase Tickets"
Step 5: Once you arrive at the pick-up point, show your e-ticket in the Grab app to the bus driver.
Grab bus is completely cashless—you can easily pay it through your app via credit and debit cards, or GrabPay credits. 
Just like Grabcar, it also provides real-time bus updates so you know when your bus is arriving soon. 
Also note that you can only book five seats per ticket. However, you may purchase as many tickets as you'd like, provided that there are seats left.
GrabBus is currently on Beta mode, for more information, visit grab.com/ph/bus.