Shangri-La Plaza Celebrates Japanese Culture This Month of July
Get ready to say kampai this July as Shangri-La Plaza prepared an exciting line up of events featuring Japan's rich culture for the 63rd year of the Philippines-Japan Friendship Month celebration.
Shangri-La Plaza will take you to Japan with magnificent snapshots of some of Japan's iconic places, such as the Arashiyama Bamboo Grove and Nara Deer Park Sanctuary.
Get first dibs on the 22nd season of EIGASAI at the Red Carpet this July 4 to 14, where 14 full-feature films of diverse genres and themes will be screened in partnership with the Japan Foundation Manila.
EIGASAI film Lu Over the Wall
Also read: EIGASAI Opening Week Features Shamisen Player Keisho Ohno
Marvel at the fascinating display of swords and samurai at the Art of the Samurai: An exhibit of Modern Crafted Japanese Swords and Armors by Geisha's Blade—the country's first and only online sword shop. This exhibit is up for the whole month of July at the Shaw Hallway and from July 7 to 18 at the East Atrium.
Japanese armour on display
Also, don't forget to drop by the Ukiyo-e Art and Tradition exhibit, which showcases delicate woodblock prints from July 1 to 6 at the Grand Atrium and July 7 to 18 at the East Atrium.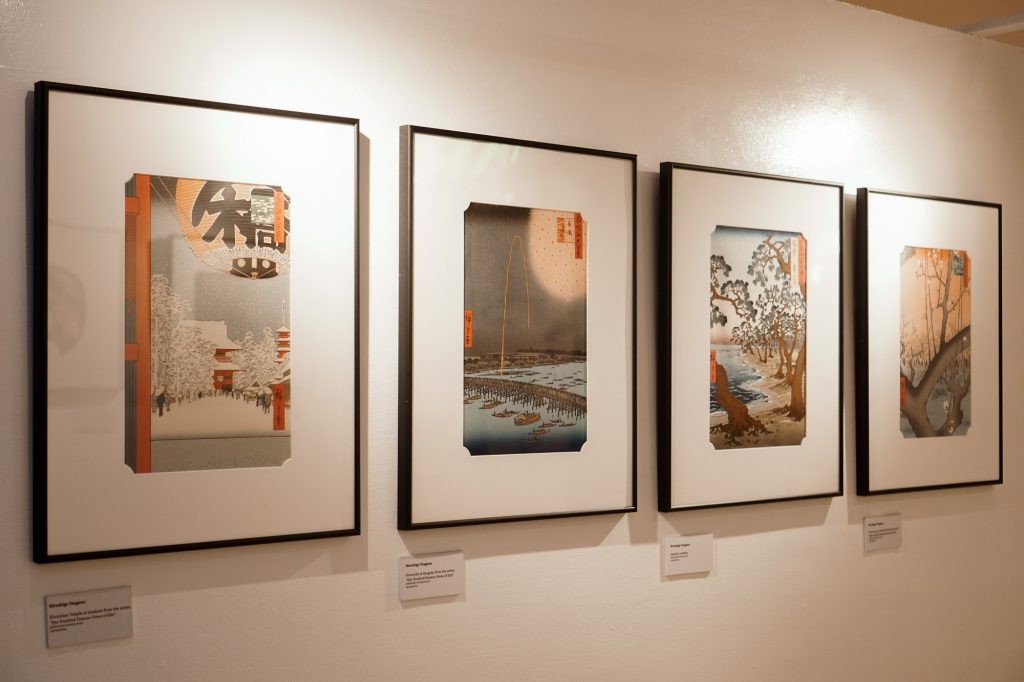 Ukiyo-e exhibit
Watch martial artists in action as IGA Kendo Club, under the supervision of Koji Igarashi Sensei, puts on a show on July 6 at the East Atrium. After which, head over to the Grand Atrium to catch a demonstration of one of the oldest Japanese martial arts, Tenshin Shoden Katori Shinto Ryu, by Seguwara Sogo Budo Philippines at 2:30 pm and 5:30 pm.
Enjoy an electrifying performance by Tsugaru shamisen player Keisho Ohno as he takes his contemporary beats to the Grand Atrium stage on July 6, together with the country's very own Ramon Obusan Folkloric Group.
Last but definitely not the least, browse and buy unique finds at the Nihon Ichi – Japanese Market on July 4 to 31 at the Shang Shaw Hallway. It is organized by University of the Philippines' Tomo-Kai and Ateneo de Manila University's Hinomoto organizations to promote Japanese culture through interactive booths and an array of products. 
For inquiries, call Shangri-La Plaza at  02-370-2597 or 98. You may also visit their Facebook page and follow them on Instagram.
---
This is a press release. Minor edits were made prior to publishing.
Images courtesy of Shangri-La Plaza.