Almario Physio Team Releases New Prueba Treatment Program
Physical therapy clinic Almario Physio Team (APT) recently introduced an error-free method of recurring pain treatment with their new program, Prueba. 
Almario Physio Team's Training, Research and Development Manager and Author of Prueba Program Ms. Marianne Yee, PTRP presenting Prueba concept
With innovative diagnostics technology from the USA, Prueba is an all-encompassing genetic profiling machine used to optimize one's health. It aims to find out a patient's underlying health problem like recurring pain on muscles and joints, which usually occurs even after a patient has already taken medicines or when procedures were already done.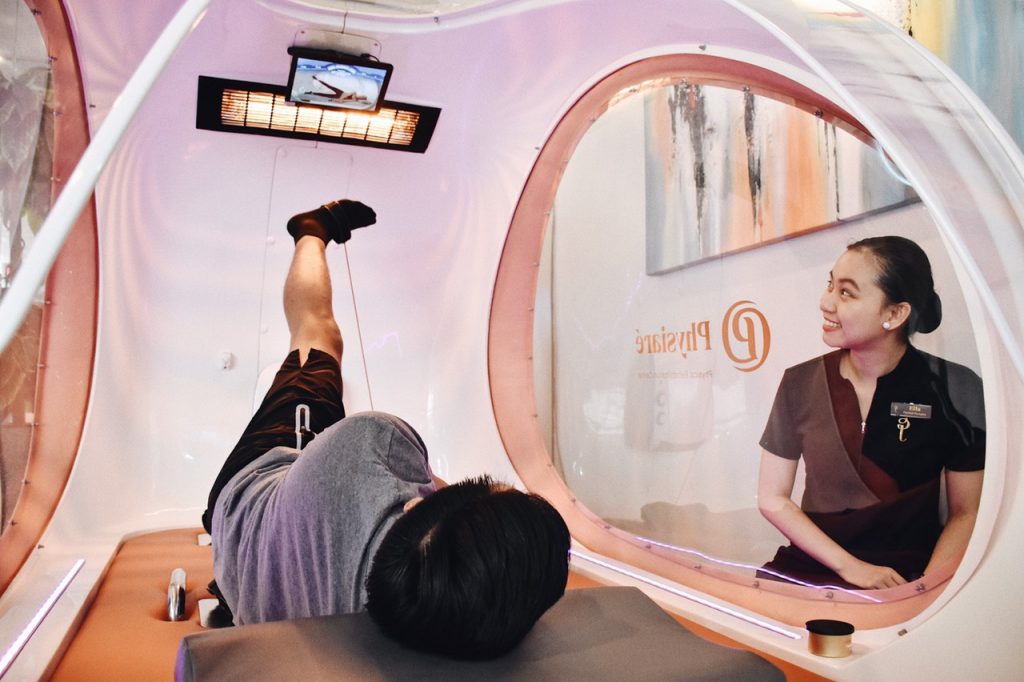 Rehab Capsule core activation and postural correction routine: APT Signature exercise
Using the results of the genetic analysis, the said program combines pain management, weight management, and strength and conditioning all in one program. This is to help patients return to their productive lives and reach their maximum health potential.
The Prueba Premier Program consists of world-class machines, including Rehab Roller, Rehab Capsule, Vacuum Treadmill, Body Composition Analyzer, and Real Time Ultrasound Imaging (RTUI) for core muscles.
Rehab Roller is employing deep tissue massage roller targeting Cellulite and  increasing blood flow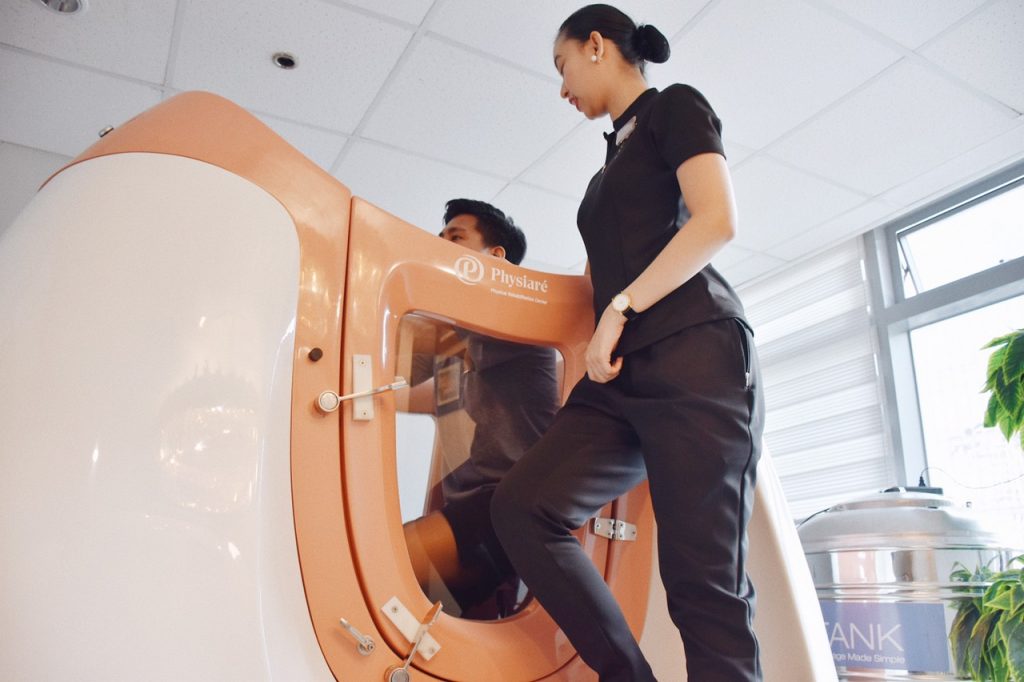 Rehab Aquabike is the 1st in the country that combines the effects of underwater training, hydromassage, heat, and ozone therapy to build strength and improve circulation for recovery
Also read: Almario Physio Team in Fort Bonifacio Introduces EMS Conditioning Program
APT's physiotherapists are well-trained to use the aforementioned technologies while keeping in mind the mission of giving the most comfortable and pain-free experience for the patients.
SubZero therapy decreases pain, inflammation, and muscle soreness. It burns up to 800 calories in 3mins of subzero, equivalent to a 45minute run.
According to APT CEO Ayeza Almario, recurring joint and muscle problems are the common issues that patients who have poor weight management experience. The increased weight places more stress on joints in the lower back, hips, knees, and ankles.
The body's reaction from extra stress brought by poor weight management and a sedentary lifestyle leads to symptoms of pain, tightness, and postural issues. This has inspired APT to deliver even better programs for their patients.
EMS Conditioning program uses the Kinesis as part of the routine, which is the most efficient way to build muscle strength and endurance
"During our seven years in the physical therapy industry, my team has constantly been looking for how we can treat patients to prevent the recurrence of pain," Almario says. "It's not because I don't want to see them again but because I understand what they are going through."
Almario is inspired and determined to bring in this development to a larger audience so that more and more people can not only receive value-for-money health treatment, but can also save their time and effort.
Also read: Medical Professionals in Manila: Marianne J. Yee, PTRP
Almario Physio Team is located at 808 The Infinity, 26th street, corner 11th Avenue, Bonifacio Global City, Taguig City. They also have other branches in Medical Plaza, Legazpi Village, Makati City and in Mckinley Park Residences, Bonifacio Global City, Taguig City.
For more information about Almario's newest treatment program, visit their website at www.almariophysioteam.com or call them at 02-776-4977 / 0977-831-3424. 
---
This is a press release. Minor edits were made prior to publishing.
Images courtesy of Almario Physio Team