Score A Bottle of Wine When You Dine At These Restaurants This Father's Day
A special treat awaits your dad at these restaurants this coming Father's Day.
Treat that special guy in your life to a memorable dining experience at Chesa Bianca, I'm Angus, Santis Deli-Cafe as they will be giving one complimentary bottle of Ribschack Red to every father who will dine inside. This applies only for every bill worth Php 4,000.
From June 15 to 16, 2019 the stellar wine can be enjoyed with the meal or taken home.
Chesa Bianca is a Swiss restaurant, known for its authentic Swiss fare and a variety of European dishes.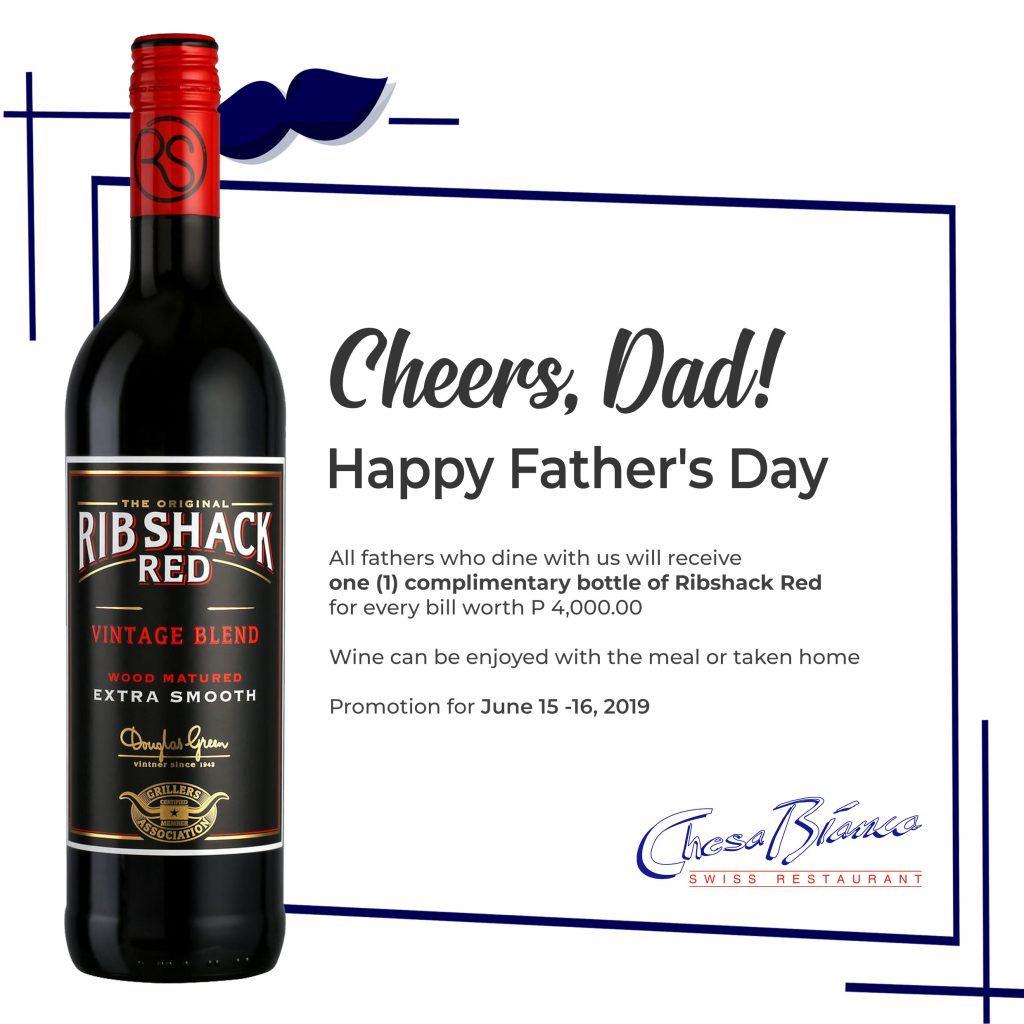 Also read: Chesa Bianca Swiss Restaurant in Makati: Bringing Swiss flavors to the Philippines
I'm Angus Steakhouse, meanwhile, has a reputation of being a go-to steakhouse as they use only Certified Angus Beef. Both restaurants are part of Dining at Yakal at 7431 Yakal Street in San Antonio Village, Makati.
Also read: PROMO: Enjoy Prime Rib Night at I'm Angus Steakhouse!
Santis Deli-Cafe, on the other hand, takes you on a food galore with its wide range of Italian cuisine in store. It's located in Silang, Cavite.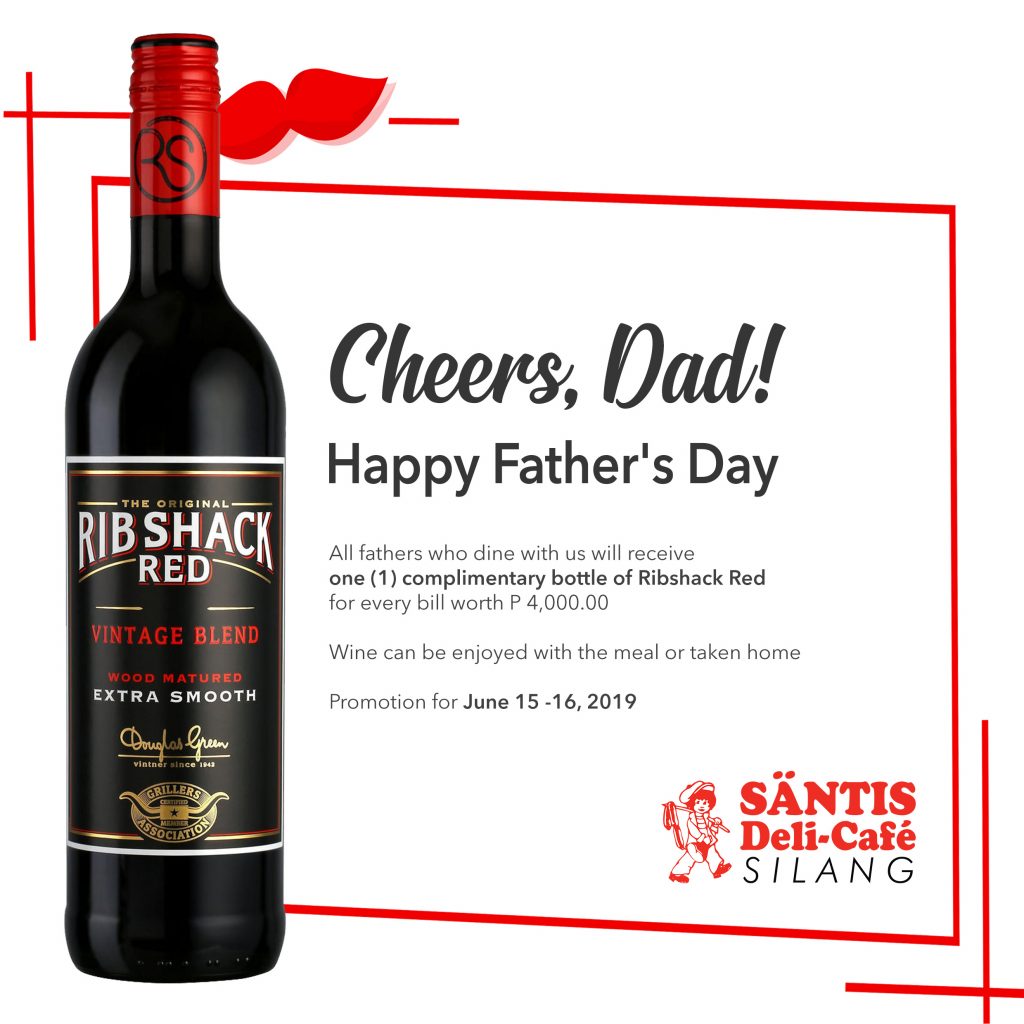 For reservation, you may call I'm Angus at 02-892-5852 or 0956-135-4213, Chesa Bianca at 02-815-1359 or 02-892-7524, and Santis Deli-Cafe at  046-414-2337 or 046-514-5120. For more information, visit them on their Facebook pages.