8 Summer Destinations with Family-Friendly Activities
Summer season also marks the vacation and beach season. But summer vacations don't have to be limited to just swimming and lounging around in a resort.
Here are 8 places in the Philippines offering fun activities to make your family's summer even more memorable and exciting!
Subic
Inflatable Island offers a summer experience that elevates having fun while under the sun. The water park, considered as the largest floating playground in Asia, recently introduced new attractions that include a giant unicorn slide!
Address: Samba Bluewater Resort, Olongapo, Zambales
Website: theinflatableisland.com
Facebook: InflatableIslandPh
Instagram: InflatableIsland
Also read: Inflatable Island in Subic Adds New Attractions and Obstacles
Pampanga
IMAGE SandBox Alviera website
SandBox Alviera is a 1,800-hectare outdoor adventure park in Porac, Pampanga. It offers adrenaline-inducing activities like their rollercoaster zipline, giant swing, and their Adventure Tower. But if you're not up for extreme activities, they also have a playground, a golf course, and a picnic area.
Address: Alviera, Brgy. Hacienda Dolores, Porac, Pampanga
Website: alviera.ph/sandbox
Also read: Pampanga Travel Guide 2018
La Union
Here's another destination for families who share the love for extreme activities. Pugad Pugo Adventure offers ATV rides, a zipline, wall climbing, and rappelling. They also have a giant swing and the Australian Rundown.  
Address: Pugo, La Union
Facebook: Pugo Adventure
Also read: Pugad Pugo Adventure in La Union: Zip lines, ATV and more
Paoay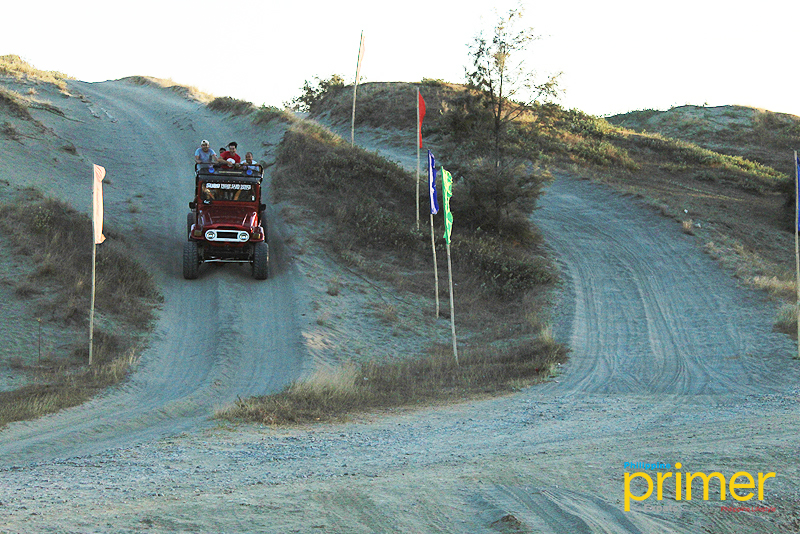 Aside from its magnificent sites and historic spots, Paoay is also home to the Suba Paoay Sand Dunes Adventures where you can course through hill after hill of loose sand inside a 4×4 jeep. The package is also inclusive of unlimited sandboarding.
Address: Paoay Sand Dunes Adventure, Barangay Suba, Paoay, Ilocos Norte
Facebook: subapaoaysanddunes.adventures
Also read: What's Up North: Travel Guide to Ilocos Norte's Laoag, Paoay, and Pagudpud
Rizal
Hike, trek, and climb your way through the 10-km limestone formation of the Masungi Georeserve in Rizal—definitely a way to experience nature in a different way.
Address: Kilometer 47, Marcos Highway, Baras, Rizal
Website: masungigeoreserve.com
Facebook: masungigeoreserve
Instagram: masungigeoreserve
Also read: Primer Goes To Antipolo City: Top of the World in 1 Hour
Bicol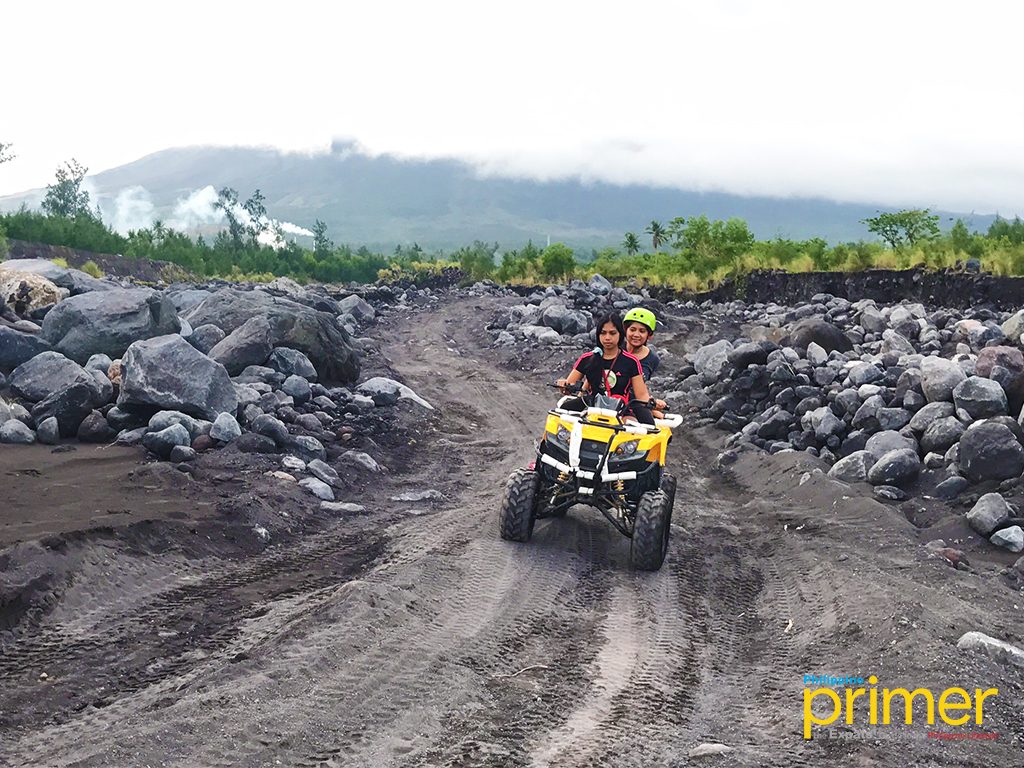 Experience a different kind of road trip with the Bicol Adventure ATV. Aside from having to ride an All-Terrain Vehicle (ATV) through different challenging trails, you can also catch a glimpse of the majestic Mayon Volcano.  
Address: Barangay Busay Daraga, Albay
Facebook: bicoladventureatv
Also read: Things to Do in Albay, Bicol
Siargao
Siargao is one of the country's top surfing destinations, but it is also a popular spot for families taking advantage of the summer break. Learn how to surf or choose to island hop and explore the pristine beauty of the island.
Also read: Siargao: Dream Island Getaway
Boracay
Boracay Island has always been a top tourist destination all-year round. Aside from taking a dip into its blue waters and lounging around on its fine white sand, try scuba diving or parasailing activities the island has to offer.  
Also read: Boracay Escapades: A Guide to Your Next Big Adventure on the Island
What other places did we miss? Share it to us in the comments below!