Travel Tax May Now be Paid Through Bayad Centers
Starting this April, travel tax may now be paid through Bayad Center branches and Authorized Partners nationwide. The addition of this payment gateway is through the partnership of the Tourism Infrastructure and Enterprise Zone Authority (TIEZA) and CIS Bayad Center.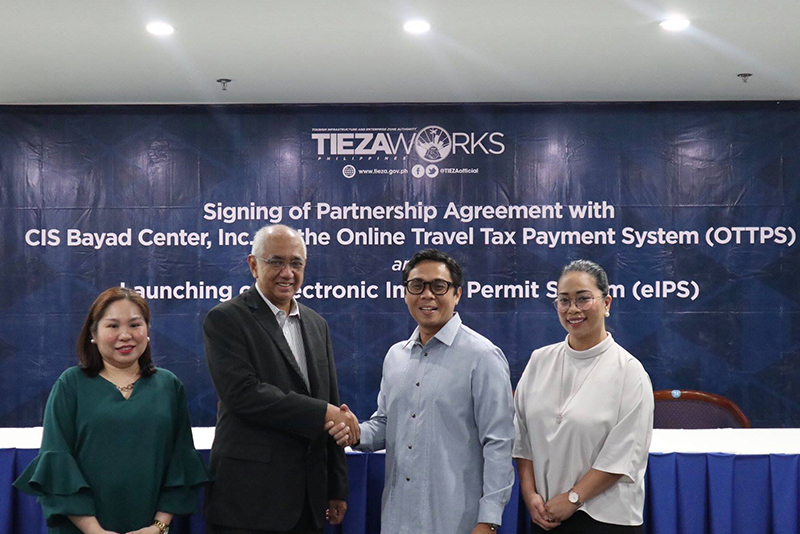 Image grabbed from TIEZA
With an additional Php 50 service fee, passengers may pay their travel taxes over the counter instead of queueing up at the airports and travel tax centers. TIEZA announced the partnership last March and mentioned that the two companies are working to improve the online system.
The Online Travel Tax Payment System (OTTPS) was launched last year but the service has since been temporarily closed for system maintenance. Travel tax counters are available in international airports, OSSCO, and satellite offices in SM Supermalls and Robinsons. A complete list is found on  TIEZA's website.
Also read: Online Travel Tax is Now Payable Online 24/7
For now, only the full payment of travel tax is available to be paid at Bayad Centers. The upgrade to include other classifications of travel tax payment such as exceptions and privilege-reduced travel tax is expected within this year.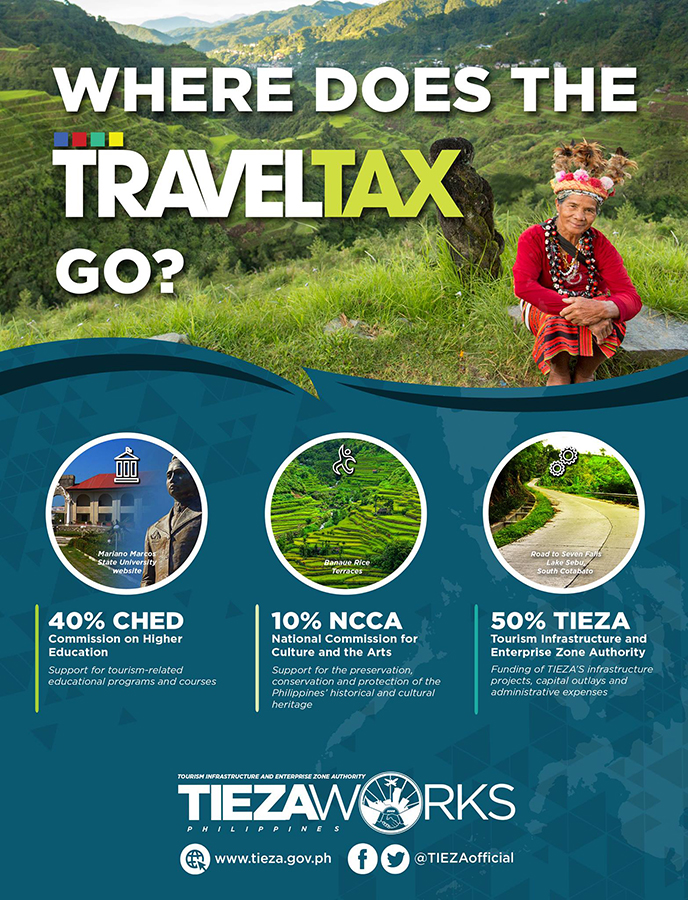 Image grabbed from TIEZA
Bayad Center is the country's premier payment collection service. It provides bills payment services through easy payment channels such as online, over the counter, convenience stores, and malls.
Also read: Bayad Center App: for Mobile Payments, Reminders and Branch Location
In the Philippines, travel tax is a levy imposed by the government on individuals leaving the country. The travel tax is Php 1,620 for Business Class and Economy Class, Php 810 for the Standard Reduced Travel Tax, and Php 300 for the Privileged Reduced Travel Tax.
---
Sources: TIEZA, Philippine News Agency, Bayad Center
Images grabbed from TIEZA and Bayad Center Facebook Pages