First San Miguel Balesin Summer Camp to Kick-off this April
Balesin Island Club, together with San Miguel Corporation (SMC), officially launched the first San Miguel Balesin Summer Sports Camp yesterday, February 27.

"The event speaks of the commitment of both San Miguel and Alphaland for the development of Filipino athletes and starting them at a very young age," said Alphaland Chief Operating Officer Michael Asperin in his opening remarks.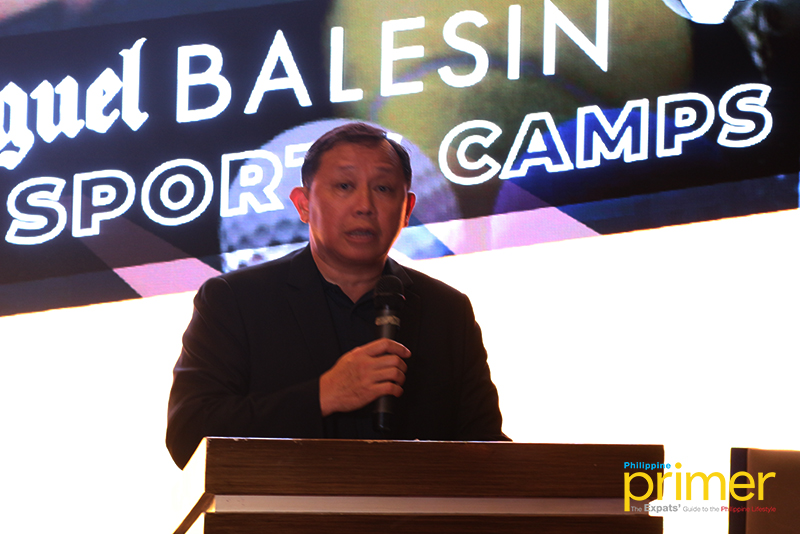 Alphaland COO Michael Asperin during the event yesterday 

The sports camp provides kids aged eight to 18 an avenue to learn and hone their skills in any of the four sports offered–basketball, tennis, baseball, and soccer. All of which will be coached and supervised by the country's top athletes.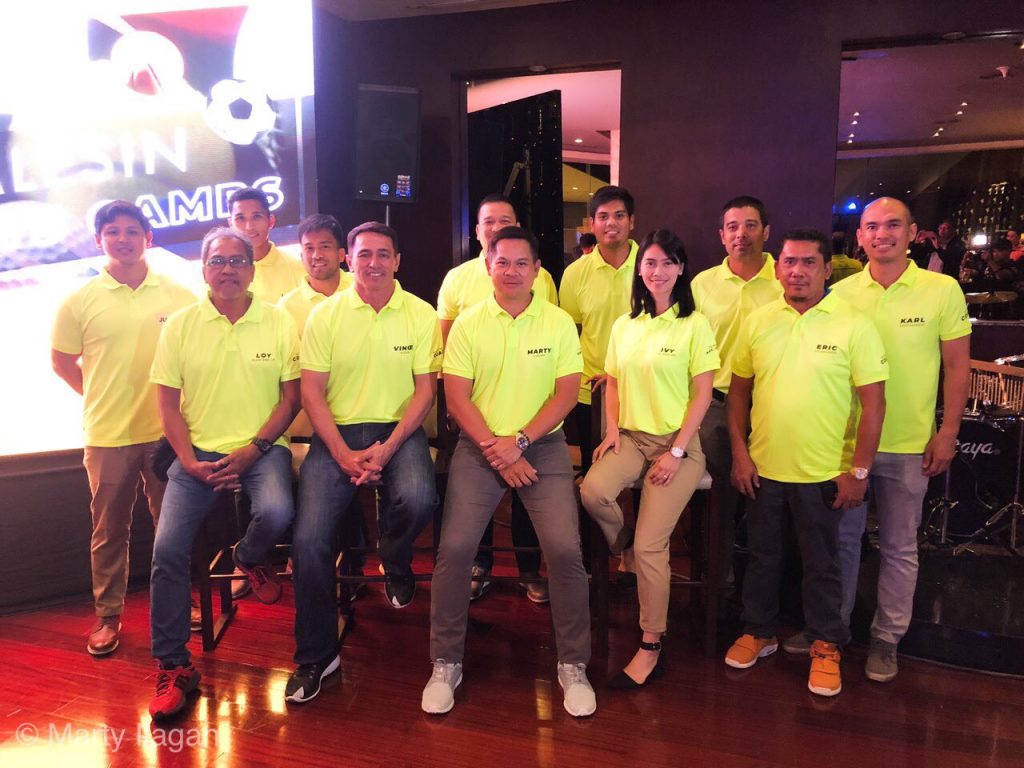 The coaches that will guide the kids throughout the sports camp; Front row (L-R) Loy Fuentebella, Vince Hizon, Marty Ilagan, Ivy de Castro, Eric Gesmundo, and Karl Santamaria; Back row (L-R) Justin Zialcita, LA Bedia, Niño Alcantara, Louie Gonzalez, PJ Tierro, and Roland Kraut / IMAGE Alphaland Corporation
Philippine Basketball Association (PBA) legends Vince Hizon, Alvin Patrimonio, Johnny Abarrientos, Willie Miller, and Jr. NBA Coach Louie Gonzales will be in charge of the basketball camp.
The tennis team is comprised of champion tennis players and coaches PJ Tierro, Niño Alcantara, Roland Kraut, Karl Santamaria, Dennis Sta. Cruz, and Ivy de Castro.
Philippine Mustang and Bronco Baseball Coach Eric Gesmundo, along with Jhoel Palanog, Justin Zialcita, and Kiko Gesmundo, lead the baseball camp.
Soccer, on the other hand, will be headed by the former head coach of Davao Aguilas Football Club Melchor Anzures, Elmer Bedia, Loy Fuentebella, and LA Bedia.
The all-star roster of coaches will be overseen by Camp Director and International Professional Tennis Registry Coach Marty Ilagan, while f
ood and snacks of the participants will be provided by SMC courtesy of their food company San Miguel Food and Beverages Inc.
Some of the camp's coaches joined with COO Asperin (second from the left), Camp Head Marty Ilagan (third from the left), and Dr. Ben Valdecañas (far right)
But the sports camp is not just a way for young athletes to discover and develop their skills. It is also an affair perfect for the whole family.
Asperin mentioned that the camp is a part of Alphaland and Balesin's campaign to promote preventive wellness. Hence, they prepared a complimentary Day of Total Wellness Package at the Aegle Wellness Center for the parents.  
"The one-day wellness program is a program that starts with diagnostics. The parents will have their tests and from these test results, we design a personalized, customized lifestyle modification program for them," Aegle Medical Director Dr. Ben Valdecañas explained.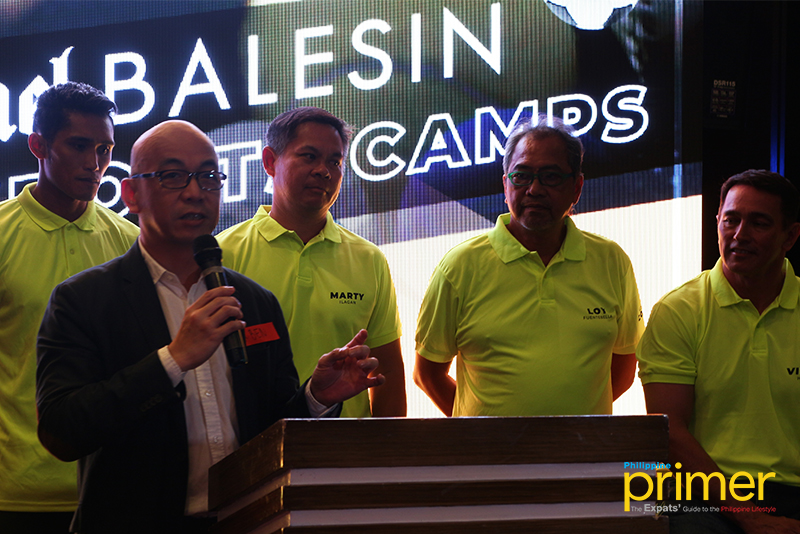 Aegle Wellness Center's Medical Director Dr. Ben Valdecañas
The sports camp is set to open on April 1 and will run until June 28 at the exclusive Balesin Island Club in Quezon Province.
Each participant will stay at the island for five days and four nights to discover, learn, and train in their chosen sports. They will also be given a chance to try other recreational activities the island offers including beach volleyball, archery, kayaking, and biking.
Registration fee is at Php 160,000 + VAT and can be done through the camp's website at  www.balesinsportscamps.com. Further, first 100 sign-ups are entitled to an additional 5% discount. 
The fee is inclusive of roundtrip airfare to and from Balesin, a five day/four-night stay at one of the island's villas, and breakfast, lunch, and dinner for four for their entire stay.
The San Miguel Balesin Balesin Sports Camp is made possible by San Miguel Corporation, Under Armour Southeast Asia, Wilson, Tri-Factor, and Blackbox Audio Systems.
For inquiries, visit their website at www.balesinsportscamps.com. You may also contact Luisa Banta at 0917-597-9651 or through balesinsportscamp@alphaland.com.ph or contact Marty Ilagan at 0917-566-2453 or through mrilagan@alphaland.com.ph.